By Jeffrey A. Roberts
CFOIC Executive Director
Will 2016 be remembered as the year we realized just how much our democracy depends on an informed citizenry?
The growing proliferation of fake news – fabricated, often outlandish reports fashioned to resemble authentic journalism – stunned many of us as it threatened to undermine our electoral process. It threatened the lives of real people, too, in a Washington, D.C. pizza parlor.
Fake news certainly had an impact in Colorado. Just before the election, journalists here scrambled to debunk a bogus news site called "The Denver Guardian," which spread a completely false story about a purported murder-suicide involving an FBI agent linked to Hillary Clinton email leaks.
"There is no such thing as the Denver Guardian, despite that Facebook post you saw," tweeted Julie Turkewitz, a Denver-based reporter for The New York Times.
Even with such warnings, the made-up story was shared more than a half a million times on Facebook. National Public Radio traced "The Denver Guardian" to a guy in the L.A. suburbs who runs a company called Disinfomedia.
We shudder to think what the Founding Fathers would say about this. Thomas Jefferson might remind us of something he wrote 200 years ago: "If a nation expects to be ignorant and free, in a state of civilization, it expects what never was and never will be."
The fake news epidemic was one of many issues the Colorado Freedom of Information Coalition highlighted in 2016 or wrote about on its blog. Here are some others:
A CORA for the 21st century. The CFOIC is active in efforts to modernize the Colorado Open Records Act (CORA) by requiring governments to provide digitally stored data to the public in machine-readable formats. Too often, public records kept in databases and spreadsheets are released in formats that make analysis difficult (e.g. a Rocky Mountain PBS reporter received 1,151 printed pages from a database). Sometimes records are withheld entirely because databases contain both public and confidential information.
A bill to ensure the availability of public-records databases died in a Senate committee in February. Through summer and fall, however, the Secretary of State hosted a group of stakeholders (including the CFOIC) to craft new legislation for 2017. Also on the table: an alternative to litigation for resolving CORA disputes.
No CORA for the judicial branch. To Rep. Polly Lawrence, R-Douglas County, it makes no sense that administrative records of Colorado's judicial branch are exempt from CORA. Her 2016 bill to make the branch subject to the open-records law died in committee, but she plans to introduce a new version this coming legislative session.
"It's our job to write the laws," Lawrence told the CFOIC. "It's the judicial branch's job to interpret the laws."
Teacher sick-leave records. Records showing whether a public school teacher has taken sick leave are not part of that teacher's confidential personnel file, the Colorado Court of Appeals ruled. The case stemmed from a parent's desire to know which Jefferson County teachers had called in sick during a group protest in fall 2014.
The Colorado Supreme Court later declined to hear an appeal from the Jeffco teachers' union.
School bus driver records. Two Cherry Creek employee unions sued to block 9NEWS from obtaining complaints and disciplinary actions against public school bus drivers. A district court judge sided with the TV station, ruling that CORA's personnel records exemption – as interpreted by the Court of Appeals in 1999 and again this year in the sick-leave records case – does not apply to such records.
The unions, the judge determined, also failed to show that school bus drivers have a legitimate expectation of privacy that would bar the release of the information to 9NEWS.
An unintentional release. Clean-air advocate Leslie Weise lost the first round of her legal battle to obtain a report on emissions from a city-owned power plant in Colorado Springs. Then the Colorado Court of Appeals inadvertently sent her the document she is seeking.
Weise alerted the court and returned the report without keeping any copies. But she faces sanctions after telling The Gazette it shows that sulfur-dioxide emissions from the plant violate federal standards.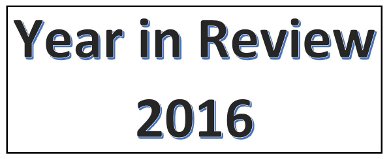 Health exchange emails. A Denver judge determined that Connect for Health Colorado, the state's health care exchange, improperly denied "valid and appropriate" requests for emails made by Independence Institute reporter Todd Shepherd.
Connect for Health Colorado claimed that Shepherd's requests were unreasonable and overly broad "fishing expeditions." However, Shepherd had narrowed his requests to encompass only the emails of two employees for a specific five-hour period on a particular day.
Prior restraint. Temporarily sealing documents in the case of a 16-year-old boy accused of severely beating a 71-year-old woman, a Boulder County judge also ordered the Daily Camera not to publish an arrest affidavit obtained by the newspaper before the seal was put in place.
District Court Judge Maria Berkenkotter later reversed the order, which the Camera had challenged. But she also forced the newspaper to remove one of her rulings from its website, even though she'd read the seven-page document aloud in open court.
Out of compliance. A review by Colorado Ethics Watch found that one in four Colorado school districts were violating a 2014 state law requiring them to post meeting minutes online. Only 57 percent were in full compliance.
"School board business is of great interest to those living and sending their children to school in that district," said Ethics Watch executive director Luis Toro. "And those citizens have a right to easily access information about the decisions made by their elected representatives."
Sunshine Law sanction. The town of Pagosa Springs paid attorney's fees totaling $35,063 after a judge found it in violation of Colorado's Open Meetings Law. The town also was ordered to release 42 minutes from an executive-session recording. The town council, a lawsuit charged, had held an illegal closed-door meeting with a developer to negotiate a proposed bridge project.
Separately, the Pagosa Springs fire district board released the recording of an executive session after The Pagosa Springs Sun complained that the board made a decision behind closed doors in violation of the Sunshine Law.
Basalt allegations. A lawsuit accuses Basalt's town council of improperly closing four meetings and withholding records that the town says don't exist. One allegation is that the council failed, as the Open Meetings Law requires, to give the public adequate information about the topic of each executive session.
No misdemeanor charges. Denver's district attorney investigated whether former City Attorney Scott Martinez mishandled a CORA request. CBS4 had asked for a letter about the firing of an assistant city attorney. Martinez's office said the document did not exist, but the TV station later obtained a copy.
DA Mitch Morrissey did not file charges but told CBS4: "They should have turned this over to you. I believe it was wrong."
Contrary to the public interest. With the CFOIC's help, an Ohio mother finally received police records on the bizarre death of her 25-year-old son in Olathe. Rochelle Reynolds asked for the records after the Montrose County coroner ruled that her son had fatally stabbed himself with a letter opener before being Tased by a police officer and then handcuffed.
Although the officer had been cleared, the Olathe town attorney told Reynolds' attorney that releasing the records would be "contrary to the public interest." He never explained his reasoning.
Wage-theft secrecy. Rep. Jessie Danielson, D-Wheat Ridge, sought to change a 100-year-old law that lets the state classify wage-law violations as confidential trade secrets. You can't, for instance, find out if a particular employer chronically cheats its workers.
The House approved Danielson's proposal with bipartisan support. But the bill died in a Senate committee with no explanation from lawmakers.
Planned Parenthood shooting. In response to a petition submitted by a media coalition and the CFOIC, the Colorado Supreme Court ordered an El Paso District Court judge to explain his sealing of probable cause affidavits related to a shooting rampage at a Planned Parenthood clinic in Colorado Springs. Judge Gilbert Martinez eventually reversed himself and unsealed the records after redacting the names of victims and witnesses not publicly known.
Transparency for CCBs. The legislature refused to make community-centered boards subject to CORA. But it passed other transparency measures for the 20 nonprofits serving Coloradans with developmental and intellectual disabilities. SB 16-038 was introduced in response to a scathing Denver city audit that found "unreasonable spending and poor accounting practices" at Rocky Mountain Human Services, the Denver-based CCB.
A private dinner. Without telling the public, the State Board of Education held a private dinner with the commissioner of education. The board chairman called it a social gathering not subject to the Open Meetings Law. But records obtained by Chalkbeat Colorado showed that the meeting had been planned to discuss education policy priorities.
Big bucks for education records. The Keenesburg school district charged a parent $438 to inspect records regarding her 16-year-old son and another $129 for copies. "Four hundred dollars is basically the budget we have for his school cloths and supplies every year," Connie Sack told the CFOIC. "To pay that just to view his education records seems ridiculous."
Follow the Colorado Freedom of Information Coalition on Twitter @CoFOIC. Like CFOIC's Facebook page. Do you appreciate the information and resources provided by CFOIC? Please consider making a tax-deductible donation.