A healthy democracy depends on the free flow of government information. To be engaged and to hold their elected officials accountable, citizens need to know what's going on in their communities. They have a right to know.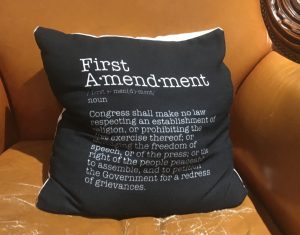 News organizations play a vital role in defending your freedom-of-information rights and using them to expose corruption, life-threatening problems or the need for policy reforms. But individuals and organizations sometimes need to do their own digging, and you can't take it for granted that the public information you seek will be provided in a timely manner, that it will be reasonably priced or even available at all.
The Colorado Freedom of Information Coalition helps you understand your legal rights of access to information and meetings, how to request documents and data from government agencies and what to do when you're denied.
CFOIC, a tax-exempt 501(c)(3) nonprofit, is a nonpartisan alliance of groups and individuals. Members represent varied interests and political persuasions but share a common passion for government transparency.
CFOIC initiatives:
Freedom-of-information hotline.
Blog, news feed and online resources.
Monitoring the legislature, state agencies, courts and local governments for open-government actions and issues.
Open government workshops.
Court actions in support of greater government transparency.
Participating in multi-lateral efforts to clarify, modernize and strengthen open-government laws.
Connecting citizens who are denied access with attorneys who would represent them on a fee-recovery or sometimes pro bono basis.
Members get:
Expedited hotline assistance.
Discounts for seminars and other events.
Emailed newsletters.
CFOIC's "Guide to Colorado's Open Records and Open Meetings Laws"
Annual memberships:
Nonprofits, associations and companies – $150.
Individuals – $25.
Students – $15.
To join, please send this form and a check payable to "Colorado Freedom of Information Coalition" to:
Colorado Freedom of Information Coalition
2101 Arapahoe St.
Denver CO 80205
Or fill out the form below to pay by credit card via PayPal.