When merited, CFOIC presents three categories of awards: the Jean Otto Friend of Freedom Award, the Sue O'Brien Award for Public Service and the Ruth Anna Citizen Champion Award. CFOIC's board also occasionally sends letters of commendation.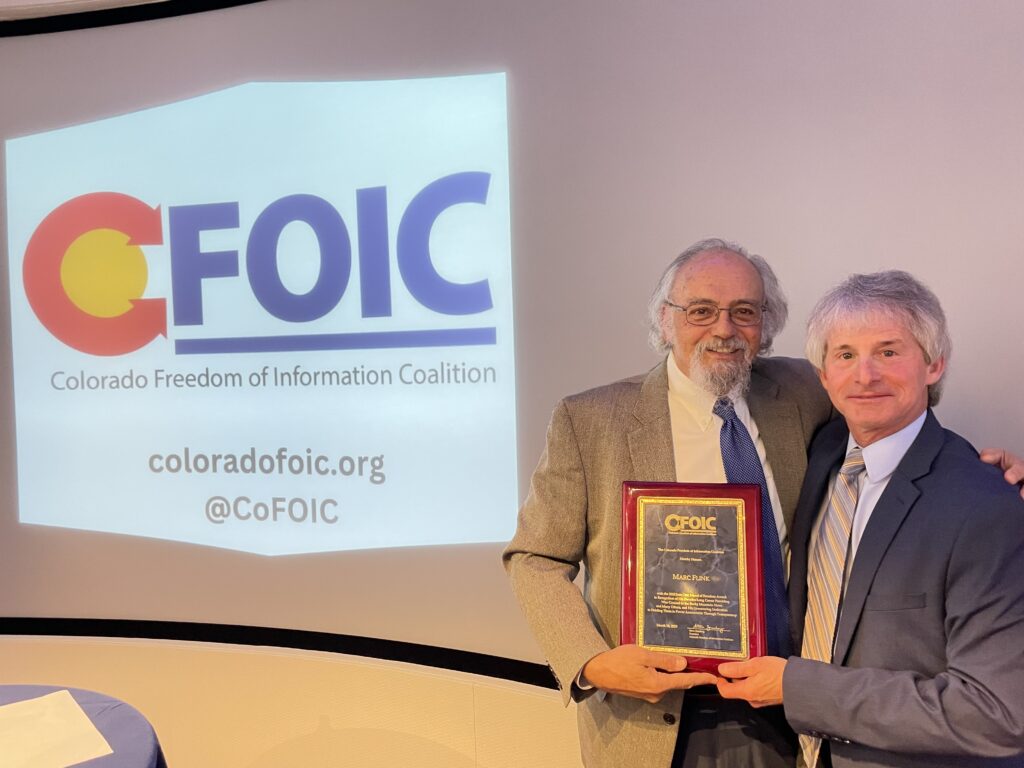 The Jean Otto Friend of Freedom Award recognizes someone for sustained and/or significant open-government activities. It honors the legacy of Jean Otto, a long-time editor and reader representative at the Rocky Mountain News who founded CFOIC and was a tireless advocate for First Amendment and freedom-of-information rights.
The award was given once, in 1999, before it was named for Jean Otto. The recipient was James Manspeaker, former clerk of the U.S. District Court in Denver. Other recipients have been:
Joyce Meskis, owner of Tattered Cover bookstores, Nov. 29, 2000
Jean Gray, former publisher of the Haxtun-Fleming Herald, June 21, 2002
Karen Salaz, Office of the State Court Administrator, May 31, 2005
Jeff Thomas and Pam Zubeck, The Gazette in Colorado Springs, June 5, 2009
The Ballantine family, owners of The Durango Herald, Sept. 27, 2010
Dean Singleton, chairman of The Denver Post, June 5, 2014
Teresa Benns, Center Post-Dispatch, Oct. 11, 2014
Greg Moore, former editor of The Denver Post, Nov. 16, 2016
Tom Kelley, attorney and past president of CFOIC, Sept. 10, 2019
Melissa Davis, Jill Farschman, Laura Frank, Susan Greene and Tina Griego, founders of the Colorado News Collaborative, Mar. 18, 2021
Marc Flink, First Amendment and media attorney, former CFOIC board member, Mar. 16, 2023.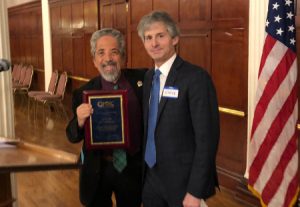 The Sue O'Brien Award for Public Service recognizes a person in government who displays consistent understanding of the importance of public access to official records and meetings – qualities demonstrated by the award's namesake. CFOIC created the award in 2007 in memory of Sue O'Brien, who was editorial page editor of The Denver Post when she died in 2003. She also had been Gov. Dick Lamm's press secretary, campaign manager for Gov. Roy Romer, a tenured professor at the University of Colorado and a television and radio journalist in Denver and nationally. Recipients of the award have been:
State Rep. Morgan Carroll, D-Aurora, Nov. 15, 2007
State Rep. Andrew Romanoff, D-Denver, April 30, 2009
Robert (Rob) McCallum, public information officer for the Colorado Judicial Branch, May 23, 2013
State Sen. John Kefalas, D-Fort Collins, Mar. 16. 2018
Geoff Wilson, former attorney and lobbyist for the Colorado Municipal Leage, May 9, 2018
State Rep. James Coleman, D-Denver, and State Sen. Mike Foote, D-Lafayette, Sept. 10, 2019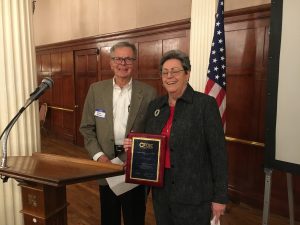 The Ruth Anna Citizen Champion Award recognizes a Coloradan who champions open government. It is named for Ruth Anna, a member of CFOIC's board for nearly 30 years, many of them as treasurer. Anna ran a public relations business and served as president of Colorado Press Women and the National Federation of Press Women, also representing that organization on the National First Amendment Congress.
Ruth Anna, who lives in Grand Junction, was the first recipient of the award bearing her name on Mar. 16, 2018.
Other recipients of the award:
Kristin Bjornsen, Sept. 10, 2019