CAN I DO IT MYSELF? The Colorado Freedom of Information Coalition is sometimes asked this question by folks who want to challenge a denial of public records or a closed-door meeting they believe was held improperly.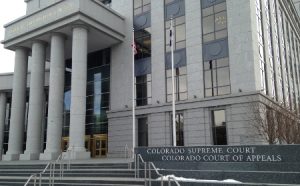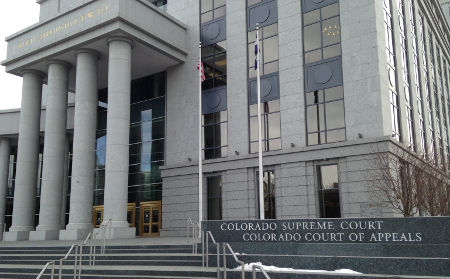 No rules restrict members of the public who are not lawyers from filing actions themselves (proceeding "pro se," as it is referred to in the courts) under the Colorado Open Records Act (CORA) or the Colorado Open Meetings (Sunshine) Law. Indeed, the Colorado Judicial Branch provides resources and support for "Self-Represented Litigants" here and here. (Note that a corporation or another such artificial entity, other than a natural person, can only appear in court through an attorney).
To supplement those resources, CFOIC offers an online repository of pleadings that have been filed in previous lawsuits under CORA and the Sunshine Law.
BLOG ARTICLE: Lessons learned from challenging a denial of access without a lawyer.
DISCLAIMER: Nothing on this page or on this website is, or is intended to be, legal advice. Legal advice can be given only by an attorney in your jurisdiction who is familiar with the unique circumstances of your case.
FILED PLEADINGS REPOSITORY
Posted below are pleadings that have been filed in courts of law by plaintiffs/applicants seeking access to public records under the Colorado Open Records Act, recordings of public bodies' executive session(s) under the Colorado Open Meetings Law, and challenging the closure of public meetings under the Open Meetings Law. These public records (available at court clerks' offices) are provided here for your background and general information only, and not for purposes of providing legal advice. The CFOIC is not responsible for the content of any of the attachments and assumes no responsibility for updating them as to changes in the law or otherwise. The attorneys who authored and filed these filed pleadings are not acting as an attorney for any party other than those who are identified in these filed actions, which representations also may have been terminated.
Colorado Open Meetings Law
Rachel Carter and Lehman Communications v. City Council of Longmont:
Affidavit in Support of Application for In Camera Review
Complaint and Application for Order of In Camera Review
Proposed Order Granting Application for In Camera Review
Valley Publishing Inc. and Sylvia Lobato v. Saguache County Commissioners:
Complaint for Injunctive Relief
Colorado Open Records Act
City of Fort Morgan v. Eastern Colorado Publishing Co.:
Colorado Ethics Watch v. Colorado Independent Ethics Commission:
Colorado Open Meetings Law & Colorado Open Records Act
Arkansas Valley Publishing Co. v. Lake County Commissioners:
Complaint and Application for an Order to Show Cause Pursuant to § 24-72-204(5)
Jet Center Partners LLC and Ken Watson v. Montrose County Commissioners:
Application for an Order to Show Cause Pursuant to § 24-72-204(5) and Amended Complaint for Declaratory Judgment
Center for Independent Media and Wendy Norris v. Independent Ethics Commission of Colorado:
Plaintiff's Hearing Brief for Hearing on Order to Show Cause