By Jeffrey A. Roberts
CFOIC Executive Director
State lawmakers could substantially reform the Colorado Open Records Act during the 2017 legislative session that begins next Wednesday.
Sen. John Kefalas, D-Fort Collins, will try again to modernize CORA by requiring governments to provide digitally stored data to the public in machine-readable formats. And Rep. Polly Lawrence, R-Douglas County, plans another attempt at making Colorado's judicial branch subject to the open-records law.
Also likely is a proposed mediation process for resolving open-records disputes without litigation (currently the only legal remedy available for records requesters to contest a denial). A version of the mediation idea could come as an amendment to the database-records bill or it might be introduced as a stand-alone proposal by Rep. Cole Wist, R-Centennial.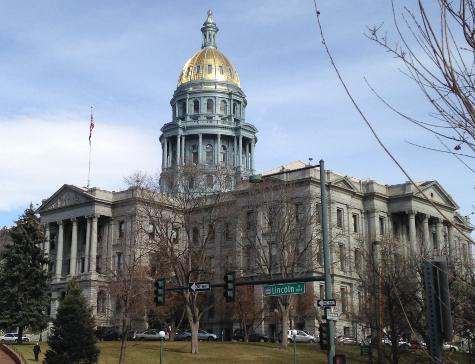 "Right now your options are court or nothing," Wist noted during a December meeting of the CORA Working Group, a task force of stakeholders (including the Colorado Freedom of Information Coalition) hosted by the Colorado Secretary of State's Office. "That's not necessarily the best public policy or the best mechanism for the public to get copies of records that the public already owns."
Wist has said that he favors a dispute-resolution system which won't add a new level of bureaucracy or require much of a state General Fund appropriation. The cost of mediation should be split between the requester and government entity, and both parties should be required to try mediation before going to court, he contends.
The CORA Working Group has not yet settled on a mediation proposal, but the database-records bill is coming together. To be introduced by Kefalas and Rep. Dan Pabon, D-Denver, the legislation is intended to solve a problem faced by some records requesters: Records kept in databases and spreadsheets sometimes are released in formats (paper or PDFs) that make analysis difficult or impossible.
Government entities sometimes withhold entire datasets that contain confidential fields of information, such as Social Security numbers. Instead of redacting the private data and releasing the public portions, some records custodians say they are not required by CORA to "create a new record."
The CORA Working Group, which includes journalists, lawmakers, citizen watchdogs and government representatives, developed the 2017 proposal after the defeat last session of a similar measure. Critics of the 2016 bill said it didn't adequately address issues such as cost recovery for government entities, the protection of confidential information and what will – and won't – be required of records custodians when they get requests for databases and spreadsheets.
The CORA Working Group's proposal clarifies that records kept as structured data or in other searchable electronic formats can be requested in similar formats, and it says that the altering of an existing public record to excise confidential fields does not constitute the creation of a new record under CORA.
The bill includes language intended to make sure that records custodians aren't burdened with extra costs or required to make copies of databases if they aren't technologically able to do so.
The measure also would remove a CORA provision that allows records custodians to be charged with a misdemeanor – punishable by a $100 fine and/or 90 days in jail – for knowingly violating the open-records law. No one has ever been prosecuted under that statute, according to lawyers who handle CORA cases on a regular basis.
CORA for judicial branch records. Rep. Lawrence's plan to cover the state judicial branch under CORA is expected to be similar to her 2016 proposal, which died on a party-line vote in a House committee. Administrative records of the judicial branch are exempt from the open-records law because of two court rulings, including the Colorado Court of Appeals' 2012 decision in Gleason v. Judicial Watch.
A main provision of the bill would make civil or internal investigative files on judicial branch employees subject to public inspection once an investigation has been closed. Such files are not available, except for the outcome of an investigation, under rules promulgated by the Colorado Supreme Court in 2015. Under CORA, however, internal files on the conduct of other public employees are presumed to be open, except for portions that contain highly personal or private information unrelated to work performance.
Wage theft records. Also expected this session is a new version of Rep. Jessie Danielson's 2016 bill to open state records that disclose whether a company has cheated its workers. Under the state's interpretation of a century-old law, wage-theft complaints against Colorado employers must be kept from the public, even after an investigation has been completed and a citation has been issued.
Current law specifies that information related to wage-law violations "may" be treated as a confidential "trade secret." A state employee who divulges confidential information can be fined up to $1,000 and be disqualified from employment with the state.
Danielson, a Wheat Ridge Democrat, would like to make citation and assessment information on wage-law violations available for inspection under CORA after an employer has exhausted all appeals.
Government fraud hotline. A bill expected from members of the Legislative Audit Committee would give the state auditor authority to investigate tips about fraud and abuse in state government.
Auditor Dianne Ray set up a hotline three years ago to take complaints about the misuse of government resources, but she lacks the statutory power to examine fraud allegations by digging through the records of state departments and agencies.
If investigators in the auditor's office substantiate facts in a particular case, the information would be forwarded to the appropriate law enforcement agency or referred for administrative action.
"We want the hotline to be a trusted and effective mechanism for state employees to report suspected fraud," Audit Manager Greg Fugate told legislators during a fall meeting. "And if fraud is occurring, we want to be able to detect it quickly to minimize the duration of the fraud and the losses to the state."
Follow the Colorado Freedom of Information Coalition on Twitter @CoFOIC. Like CFOIC's Facebook page. Do you appreciate the information and resources provided by CFOIC? Please consider making a tax-deductible donation.