By Jeffrey A. Roberts
CFOIC Executive Director
Court rulings top CFOIC's 2021 list of Colorado transparency highlights and lowlights, with the most impactful paving the way for a state law change that lets governments publicly name just one finalist for chief executive positions like university president, city manager and school superintendent.
In March, a panel of the Colorado Court of Appeals decided 2-1 that a Denver District Court judge erred in ruling that the University of Colorado regents should have disclosed the names and applications of all six candidates interviewed for the CU president's job that went to the only announced finalist, Mark Kennedy, in 2019.
As interpreted by Judge A. Bruce Jones, the Colorado Open Records Act (CORA) and the Colorado Open Meetings Law "better advance the sunshine and open government principles that underlie those statutes," the majority opinion acknowleged. "But making statutes clearer, easier to administer, or 'better' are not the proper roles of this state's courts. That is the job of the General Assembly."
Two months later, Gov. Jared Polis let House Bill 21-1051 become law without his signature after the Colorado Freedom of Information Coalition and several editorial boards and columnists asked for a veto. "It should remain a best practice to release the names of several finalists," the governor's message advised, stressing that "public-facing organizations should be held to the highest transparency, accountability, and integrity standards when hiring candidates for vital executive positions."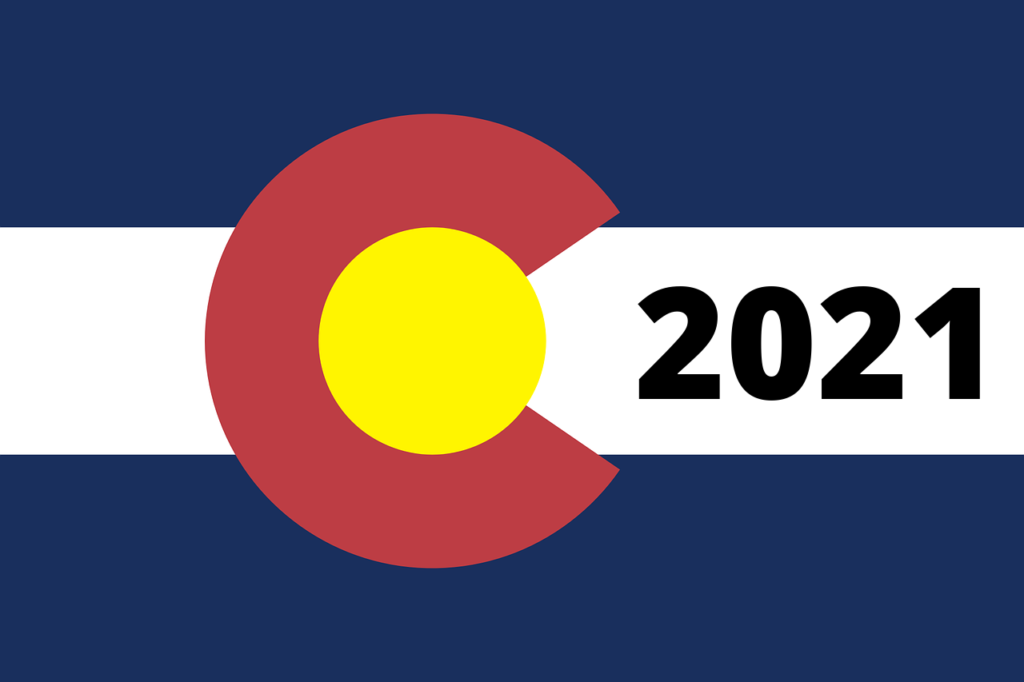 Another high court ruling this year was much more favorable for records requesters, removing a frustrating barrier for some journalists and others who had sought police internal affairs records under a law enacted in 2019. The Colorado Supreme Court held in June that criminal justice agencies may not withhold completed IA files from the public simply because a requester had not referenced a "specific, identifiable incident" of alleged misconduct by an officer.
As CFOIC pointed out in a 2020 article, several police departments and sheriff's offices were refusing requests for the disciplinary histories of individual officers or summaries of all completed IA investigations for a particular time period. The General Assembly also addressed the narrow interpretation of the 2019 law in a sweeping law enforcement accountability bill, House Bill 21-1250.
A separate provision of that legislation moved up the effective date of a 2020 law that requires the public release of police body-worn camera and dashboard camera footage of incidents "in which there is a complaint of peace officer misconduct." Journalists wasted no time asking for video, and they successfully fought efforts by officers to keep some footage from the public. Siding with news media coalitions, judges in Weld and Arapahoe counties ordered the release of body-cam video of incidents in which officers were accused of using illegal chokeholds.
In another legal battle, The Gazette and the Chicago-based Invisible Institute were not successful in obtaining Colorado's database of certified and decertified law enforcement officers. A Denver District Court judge determined that Peace Officer Standards and Training (POST) records are subject to the Colorado Criminal Justice Records Act (CCJRA), not CORA, then ruled the state Attorney General's office had not abused its discretion when it denied the news organizations' requests for the POST database. The Gazette and the Invisible Institute have appealed the decision.
Here are some other highlights and lowlights featured on CFOIC's blog or news feed in 2021:
Election disinformation. Colorado became a focal point for unsubstantiated claims about voter fraud in the 2020 election. Conspiracy theorists focused on Denver-based Dominion Voting Systems and its former executive Eric Coomer, claiming without evidence that Dominion machines had changed votes and that Coomer told antifa members he had fixed the election so that Donald Trump would lose. Dominion filed defamation lawsuits against Fox News and other outlets; Coomer sued conservative media figure Randy Corporon, Trump's re-election campaign and far-right activist Joe Oltmann, among others.
Mesa County Clerk Tina Peters left the state for a month, assisted by election-fraud promoter and My Pillow CEO Mike Lindell, after allegedly allowing an unauthorized person to attend a Dominion software update in May and images of voting equipment passwords from that update were posted online. A judge barred Peters from overseeing the Nov. 3 election, and Colorado and federal authorities launched a criminal investigation of the breach. (See The Daily Sentinel for frequent updates on the Peters story.)
Judicial secrecy. Adopted by the Colorado Supreme Court in late 2020, Rule of Criminal Procedure 55.1 went into effect May 10. The new rule is supposed to shine light on why trial court judges sometimes decide the public shouldn't see records on file in criminal cases, but some judges ignored the requirement that they explain their reasoning in a document made available to the public. A judge issued a one-word order temporarily sealing all records in a felony menacing case against Fifth Judicial District Court Judge Mark Thompson, and The Denver Post found other examples of court records blocked from public view without explanation.
Judicial discipline secrecy. In February, the release of a memo alleging misconduct within the state judicial branch brought new scrutiny to Colorado's largely secret process for disciplining judges. Testimony in a federal lawsuit later revealed that Colorado Supreme Court justices were aware of the memo nearly two years before it was made public.
Tay Anderson report. After The Denver Post and The Denver North Star requested unredacted versions of an outside investigator's report on sexual misconduct allegations against Denver school board member Tay Anderson, Denver Public Schools invoked a seldom-used CORA provision to bring the matter before a judge.
"The public has a strong interest in understanding what information in the report urged the members of the school board to take the action to censure" Anderson, the news organizations argued in a December court filing. The case is ongoing.
Child-abuse hotline. A judge in September dismissed a lawsuit brought against the Colorado Department of Human Services by 9NEWS and The Colorado Sun, ruling that a state law prohibits the disclosure of aggregate child-abuse hotline statistics for state-licensed residential facilities. The news organizations are appealing the decision.
A box of rain-soaked paper. Monument resident Carolyn Bedingfield made sure to ask for electronic copies when she submitted a CORA for emails from a charter school in August, so she was surprised and annoyed when the school's lawyer had her pick up a box of paper records — with some of the 600 pages "warped as if wet and then dried" and others still damp and stuck together.
A 2017 CORA amendment clearly states that public records stored in digital formats must be provided to a requester in a digital format, one that is searchable or sortable if the records are kept that way. A demand letter from CFOIC volunteer attorney Eric Maxfield got Bedingfield electronic copies of the records and a refund of the $134.32 she'd paid Monument Academy.
Court records on your laptop. Journalists, private investigators and researchers were thrilled when the state judicial branch decided to continue a popular program started during the pandemic — free online access to civil court records — even after reopening the Colorado Supreme Court law library in downtown Denver to the public. (If you're not signed up yet, email law librarian Chris Hudson.)
Murder weapon photos. In July, a judge rejected FOX31's argument for publicly disclosing photos showing the tourniquet and plastic bed sheets allegedly used to kill an inmate at the federal Supermax prison in Florence.
COVID information. Weld County commissioners in December walked back one commissioner's statement that the county would no longer post information about COVID-19 on its social media platforms. "(This) has led to valuable discussion internally about the importance of government sharing information with the public and, as always, allowing the public to make their own informed decisions," a county spokesperson said.
COGCC site visits. A conservation group, represented by attorney and CFOIC president Steve Zansberg, accused the Colorado Oil and Gas Conservation Commission of barring the public and news media from November tours of oil and gas sites in violation of the open meetings law.
School bus video. A letter from Zansberg, representing KKTV 11 News in Colorado Springs, persuaded the Fremont School District to release surveillance video from April showing a school bus driver slapping the face of a 10-year-old girl.
Redistricting commission transparency. In the days leading up to their adoption of new legislative maps, members of the state's independent redistricting commission "spent significant time working outside of public meetings," The Gazette found after obtaining text messages, emails and phone records in response to a CORA request.
Disciplinary records. Ouray County in March paid $7,500 to settle a case with the Plaindealer concerning the newspaper's CORA request for disciplinary records involving the county's emergency manager and health department director. The employees voluntarily released the records, which showed they had been disciplined for working too many hours during the pandemic.
A judge's order to "be kind." A judge in August threw out a defamation lawsuit against the weekly newspaper in Black Hawk, applying Colorado's two-year-old anti-SLAPP law. "With no legal authority whatsoever," he also ordered the litigants to "be kind."
Follow the Colorado Freedom of Information Coalition on Twitter @CoFOIC. Like CFOIC's Facebook page. Do you appreciate the information and resources provided by CFOIC? Please consider making a tax-deductible donation.