By Jeffrey A. Roberts
CFOIC Executive Director
A judge this week threw out a defamation lawsuit against the Weekly Register-Call newspaper in Black Hawk, applying a 2019 state law that established an expedited process for dismissing civil suits targeting free expression.
"People may behave badly in a person's view, but not all bad behavior has a legal remedy," wrote Gilpin County District Court Judge Todd L. Vriesman. His order dismissing the case "does not vindicate any behavior by any party against another," the judge added. "… And, with no legal authority whatsoever, the Court further orders the Plaintiffs and Defendants to 'be kind.'"
Patricia and Robert Unruh's libel claim against Weekly Register-Call editor Aaron Storms, newspaper owner Storm Media, LLC, a local church and several other individuals arose from Patricia Unruh's decision not to review the annual Gilpin County School play for the newspaper. In April 2019, as a freelancer for the Weekly Register-Call, Unruh wrote a story about an excerpt from the play "She Kills Monsters" presented to the local Rotary Club as a sneak preview.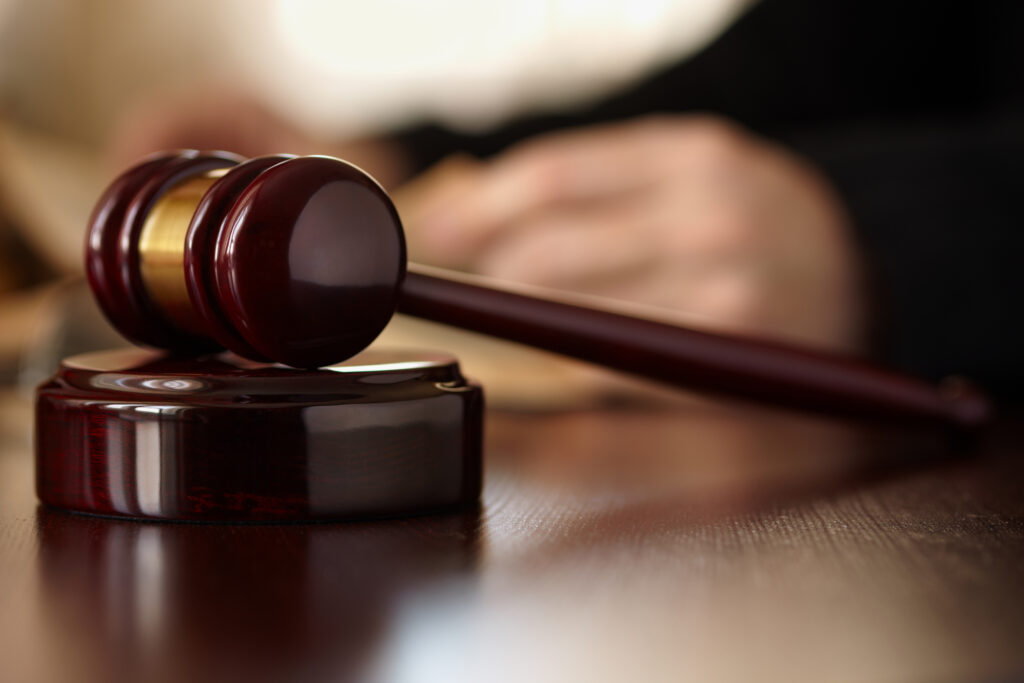 But she decided not to write about the full performance, according to the Unruhs' May 2020 civil complaint, because she found the play to be "lewd and profane … distressing in the extreme and inappropriate for the stage of a K-12 school." Writing about it, the complaint adds, "would both draw attention to the content inappropriate for students and also might stir up conflict that would be unkind to the student performers and participants."
Unruh's decision, she and her husband claimed, led to an "obviously organized and coordinated series of verbal attacks upon her" and "a barrage of letters to the editor submitted to the newspaper and on social media." Their complaint, which asked for damages exceeding $1 million, accused the Weekly Register-Call of publishing "false statements with reckless disregard and indifference to their falsity including by not inquiring as to the truth."
The letters, they said, defamed Patricia Unruh "by impugning her fitness for her profession as being unethical, unprofessional, and odious in society as allegedly bigoted." The Unruhs wrote that the "defamatory shaming campaign" against them created a hostile work environment for Patricia at the school, which comprised about two-thirds of her coverage for the newspaper, and it led to the Unruhs being ostracized from the church community they helped found 20 years earlier.
"She Kills Monsters," according to a Wikipedia page, had been staged nearly 800 times as of July 2020, mostly by high schools and colleges. It tells the story of a woman who learns, after her parents and sister are killed in a car accident, that her sister was a lesbian and had been bullied. "It is very comedic, but it's also very tragic," a Texas high school theater director told The New York Times last year. "It dives into sexuality, which some people deem controversial even for high-school-age students, unfortunately."
Analyzing whether the Unruhs' lawsuit should be dismissed under the anti-SLAPP law enacted by the Colorado legislature in 2019, Vriesman determined that the annual school play and Patricia Unruh's decision not to write about it became "a matter of public concern." The two-year-old statute allows a defendant to file a special motion to dismiss a case based on an assertion that the lawsuit arose from the exercising of constitutional free speech rights "in connection with a public issue." A judge then determines whether "there is a reasonable likelihood that the plaintiff will prevail on the claim."
Strategic lawsuits against public participation, or SLAPP suits, typically are filed "to punish speakers through protracted legal proceedings," media attorney and Colorado Freedom of Information Coalition president Steve Zansberg told state lawmakers in 2019. Zansberg, who represented Storm Media in the Unruh case, said he believes Vriesman's order marks the first time Colorado's anti-SLAPP has been applied to dismiss a libel claim against a news organization.
Vriesman wrote that Patricia Unruh's decision to not write about the annual school play, which she had covered in the past, "became a matter of public concern as part of a larger concern, i.e., why did a respected reporter for a respected county newspaper not publish a review article on the county's annual theatre production?" The judge found that the letters published by the Weekly Register-Call included "ridicule and hurtful name-calling" but were "not false statements of fact as required by defamation law."
"The Court will not hold a trial on ideas of journalistic ethics or who knows the true meaning of the arts, or whether it was more unfair to students to publish a critical article or not to publish any article," Vriesman wrote.
He also found that no statement made by the church leaders who were sued "rises to the level of defamation."
Follow the Colorado Freedom of Information Coalition on Twitter @CoFOIC. Like CFOIC's Facebook page. Do you appreciate the information and resources provided by CFOIC? Please consider making a tax-deductible donation.