By Jeffrey A. Roberts
CFOIC Executive Director
Free online access to civil court records — a positive outgrowth of the COVID-19 pandemic — will continue, even though the Colorado Supreme Court law library in downtown Denver has reopened to the public.
Chris Hudson, the Supreme Court law librarian, announced the program's extension in recent emails to users, including the Colorado Freedom of Information Coalition.
"In my view, the program has been very successful and well received," he said in a statement provided to CFOIC. "I can't pull usage statistics from the database, but based on my records, I believe 112 public accounts have been created since the program started last July. The majority of the accounts were renewed regularly during our closure, and I've received emails from a number of users thanking us for the continued access."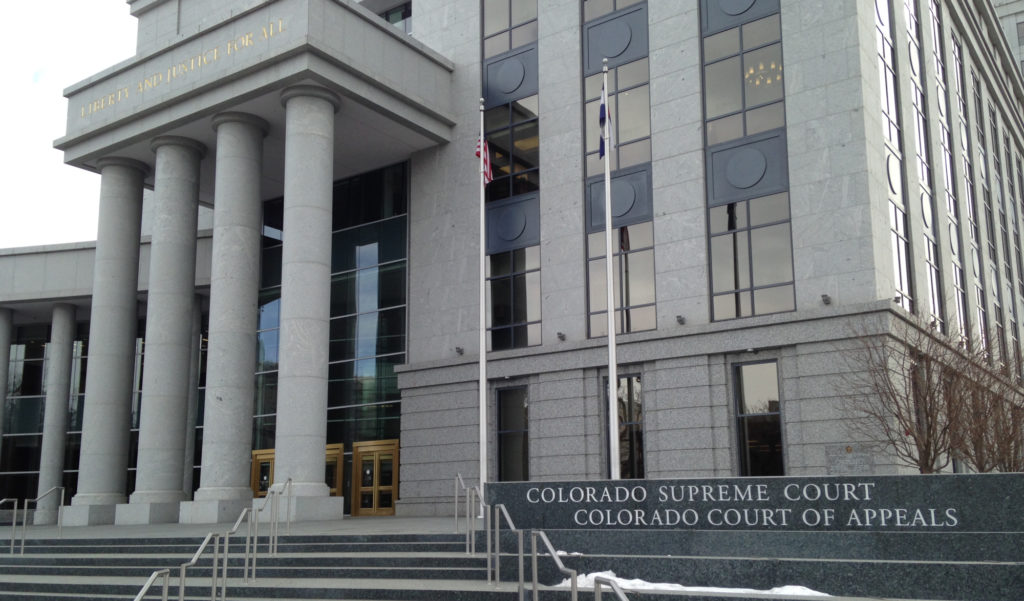 CFOIC and several Colorado journalist groups had urged the Colorado Judicial Branch to continue remote access to civil court records post-pandemic in a January letter to Steven Vasconcellos, the state court administrator. Prior to COVID-19, we noted, journalists and other members of the public without a subscription to Lexis Advance, Westlaw or another third-party service had to travel to specific county courthouses or to the law library in Denver and pay a fee to have civil court documents printed for them.
This often required a substantial time commitment, and the law library at the Ralph L. Carr Judicial Center was the only judicial branch site where someone could look up court filings from anywhere in the state. Because downloading documents was not permitted, printing fees could reach $100 or more if someone needed copies of multiple cases files or complex pieces of litigation.
For Erin McIntyre, co-publisher of the Ouray County Plaindealer, the remote access was a welcome development. There is no public terminal to search civil cases at the Ouray County courthouse so her nearest option for obtaining files ("besides bugging the court clerk") was to drive 45 minutes to the courthouse in Montrose, where she could "use an old computer in a closet, if no one else was using it."
"In Ouray, we have one full-time clerk and a part-time assistant, so I'm not standing there asking them to look up 10 cases when there's someone waiting to file divorce papers or get paperwork for a protection order," said McIntyre, a CFOIC board member. "Some days, they're assisting judges in court and it's not possible for me to ask for documents and receive them at the moment."
The remote access program allows anyone who signs up to search cases from a computer and download the documents as PDFs.
"Sometimes I just like to look around for cases," McIntyre said. "Maybe I don't really know what I'm looking for. Maybe I want to search every city councilor's name to see who they've sued or been sued by in town to help me inform my coverage. Or maybe I don't know a document exists until I'm looking at attachments uploaded in the system. It's difficult to have someone else go on a fishing expedition for me."
The terminals at the Supreme Court law library were "heavily" used prior to the pandemic and users sat close together in a small space, noted Rob McCallum, public information officer for the judicial branch. With the library reopening Monday, he said, continuing the remote access program will help to minimize the number of people coming to the Carr Judicial Center.
"Pre-pandemic, we would have a handful of people who would come to the library daily to use the system and it was a common occurrence when people would have to wait to take their turn to use a terminal," Hudson said. "The remote access will eliminate this problem, for remote access users anyway, and means that people who are unable to travel or who live far away will continue to have access."
Since the program started in July 2020, users have had to resubmit an application to Hudson every month. Now, he said, accounts will be good for 90 days and users will be asked to sign a terms-of-use agreement only once. (To sign up, send an email to Hudson.)
McIntyre is taking advantage of the program and looks forward to a similar remote system for criminal court records someday.
"I'm hoping this will pave the way for the state to enter the 21st century and develop an online court document system accessible and affordable to the public," she said.
Follow the Colorado Freedom of Information Coalition on Twitter @CoFOIC. Like CFOIC's Facebook page. Do you appreciate the information and resources provided by CFOIC? Please consider making a tax-deductible donation.