By Jeffrey A. Roberts
CFOIC Executive Director
Two words come to mind when looking back at 2018's government transparency highlights and lowlights in Colorado.
Judicial secrecy.
In June, the Colorado Supreme Court baffled many legal experts when it declared in a ruling that the First Amendment provides no protection for the public's right to inspect court records in our state. The next month, The Denver Post's David Migoya exposed what a newspaper editorial later called "a frightening black hole" – thousands of criminal and civil court cases completely hidden from public view, many suppressed by judges for no apparent reason.
"That means someone could be arrested, charged, convicted and sent to prison in Colorado without anyone seeing why, how or where, and whether the process was fair," Migoya wrote.
Four months later, many court cases remained inaccessible to the public despite assurances from prosecutors and state officials that the process would be changed.
Meanwhile, Colorado at year's end was waiting to hear whether the U.S. Supreme Court would review the state high court's decision in The Colorado Independent v. District Court for the Eighteenth Judicial District. That case centers on efforts by the nonprofit news organization to unseal court records related to allegations of misconduct in the prosecution of death-row inmate Sir Mario Owens.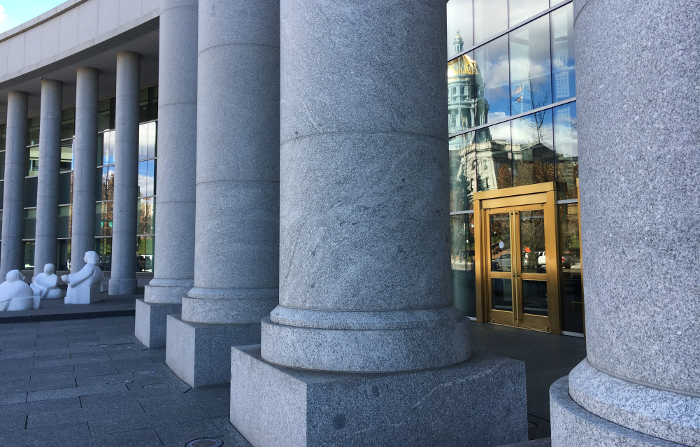 In their certiorari petition, lawyers for The Independent (including Steve Zansberg, president of the Colorado Freedom of Information Coalition), noted that the Colorado Supreme Court's ruling was contrary to decisions by federal appellate courts and other state courts around the country. "Left undisturbed," the petitioners wrote, "it will erode access to important information about crimes prosecuted in Colorado state court and undermine confidence in the judiciary."
An amicus brief filed on behalf of CFOIC and several news and journalism organizations argued that the Colorado Supreme Court failed to properly evaluate whether the public has a qualified constitutional right of access to court records.
Judicial secrecy was one of many topics featured on CFOIC's blog and news feed in 2018, including the 50th anniversary of the Colorado Open Records Act (CORA). Here are some others:
Child autopsies. At the request of the county coroners' association, state lawmakers overwhelmingly approved a bill to close public access to autopsy reports on minors. The coroners said the bill was needed to protect the privacy of families of children who died and to prevent copycat teen suicides.
But three journalist associations and CFOIC persuaded Gov. John Hickenlooper to veto Senate Bill 18-223, arguing that it was overly broad and would have made it difficult for news organizations, as they have done in the past, to examine Colorado's child welfare system and report on suspicious or otherwise controversial child deaths.
"History shows that bringing tragedies to the public's attention is the greatest catalyst for public policy change," Hickenlooper wrote in his veto letter. "Transparency can lead to enhanced government protections, greater public and private resources, and heightened public understanding and demand for change."
A handcuffed journalist. "Act like a lady," two Denver police officers told Susan Greene, editor of The Colorado Independent, as she was handcuffed and detained while taking pictures with her smartphone near the state Capitol.
One of the officers had confronted the veteran journalist while she photographed him and other police with a nearly naked, handcuffed man seated on the sidewalk, erroneously telling her the scene was "protected by HIPAA," the federal Health Insurance Portability and Accountability Act. Not only is it "a legal impossibility for a journalist to violate HIPAA," as one expert told CFOIC, reporters and the general public have a First Amendment right to photograph and record police activities as long as they aren't interfering with officers.
Attorney Marc Flink sent two letters to Denver officials regarding Greene's detention on behalf of CFOIC, the Colorado Press Association and the Colorado Broadcasters Association, urging them to step up First Amendment training for public safety employees. While the mayor ordered an internal investigation of the incident, Denver District Attorney Beth McCann told Greene the officers wouldn't be prosecuted.
Secret settlements. The Gazette in Colorado Springs used CORA to uncover more than $5 million in lawsuit settlements since 2013 that the Colorado Springs City Council had approved behind closed doors with no public debate. Although the city attorney disagreed, Zansberg told the newspaper the practice violated a provision of the Colorado Open Meetings Law (aka the Sunshine Law) that prohibits public bodies from making decisions in executive session. By year's end, the City Council was considering new ordinances to require its consideration of high-dollar settlements in public meetings.
The Denver Post, with an assist from Zansberg, exposed a $2.2 million lawsuit settlement kept hidden by the Douglas County School District. District officials initially refused to disclose what was paid to settle a federal case alleging that administrators failed to report allegations about a teacher who sexually assaulted a 14-year-old girl. They released the settlement after Zansberg pointed to case law saying that government entities cannot contract their way out of CORA's public disclosure requirements.
The Sun rises. A bold move by Chuck Plunkett, the now-former editorial page editor of The Denver Post, sparked a series of events that culminated in the birth of an aggressive new online news organization, The Colorado Sun. In April, Plunkett published a scathing editorial which called on The Post's owner, hedge fund Alden Global Capital, to rethink its profits-above-journalism business strategy or sell the newspaper.
When Post senior news editor Larry Ryckman wrote about Plunkett's resignation from The Post nearly a month later, he said he was told not to mention Alden Global Capital in the article. That led to Ryckman's resignation and the formation of The Sun – backed by a startup called Civil – with an "A team" of several more Post defectors, including senior editor Dana Coffield (a new CFOIC board member).
Access denied. Research by University of Denver law students and law professor Margaret Kwoka found that Colorado police departments and sheriff's offices routinely reject public records requests for internal affairs files, leaving Coloradans "largely in the dark with regard to allegations and investigations of police misconduct."
The DU report, titled "Access Denied," made the case for reforming the Colorado Criminal Justice Records Act, which allows law enforcement agencies to withhold internal affairs files and other criminal justice records upon a finding that disclosure would be "contrary to the public interest." A bill supported by CFOIC to require the release of records of completed internal affairs investigations, with some exceptions, survived a committee vote in the Colorado House but was significantly amended on the House floor and defeated in a Senate committee. Similar legislation is expected in the 2019 session.
Notes confiscated. Pam Zubeck, a reporter for the Colorado Springs Independent, was jotting notes on an agenda during a public meeting of the Fourth Judicial District board that decides crime victim compensation when Deputy District Attorney Donna Billek suddenly snatched the paper from her hands.
Billek returned the agenda with Zubeck's notes intact, but every printed line had been blacked out. "You can request the document pursuant to statute," the deputy DA told her.
Zansberg said Billek likely ran afoul of a federal law that provides a private right of action against government officials who confiscate a reporter's work product. DA Dan May called it "a mistake" driven by Billek's desire to be "overly cautious" in protecting victim information. Zubeck noted that she had been given board agendas several times in the past.
Top cops cleared. Denver Mayor Michael Hancock decided not to discipline Police Chief Robert White, who later retired, for the way he handled an open records request involving a letter from the former district attorney about a controversial arrest. The new police chief, Paul Pazen, cleared Matt Murray, the former deputy chief, of misconduct after a nearly two-year investigation into whether he had been deceptive about the records request.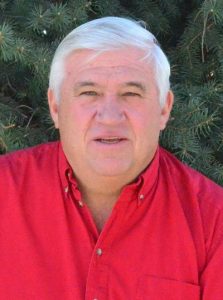 Otis sunshine. The tiny Otis Telegraph calls itself "The friendly voice of Washington County," according to co-owner Jerry Patterson, because "we like promoting the community." But when Patterson suspected a Sunshine Law violation by the Washington County commissioners, he called them out. County officials twice denied his CORA request for the audio recording of the questionable executive session, but later backed down and released the tape.
"Reverse" CORA suit. A district court judge in Delta County came down hard on the town of Paonia, which had sued a former town trustee who had requested public records related to an injured town employee. Awarding attorney fees to Bill Brunner, the judge ruled that Paonia improperly invoked CORA's safe harbor clause, which allows a government records custodian to initiate legal action if he or she is unable, in good faith, to determine whether documents are exempt from disclosure.
Public notices. Hickenlooper vetoed a bill that would have phased out the required publication of certain county financial information in newspapers. The governor wrote that he couldn't support "reducing transparency" in rural communities that still lack broadband, but that the concept of Senate Bill 18-156 was "sound and the bill's time is near."
Follow the Colorado Freedom of Information Coalition on Twitter @CoFOIC. Like CFOIC's Facebook page. Do you appreciate the information and resources provided by CFOIC? Please consider making a tax-deductible donation.