By Jeffrey A. Roberts
CFOIC Executive Director
Writing that "sunshine on uncomfortable and painful topics such as youth deaths can lead to more positive outcomes for other youths," Gov. John Hickenlooper on Friday vetoed a bill that would have closed public access to autopsy reports on minors.
Senate Bill 18-223 was widely supported in the legislature – only two representatives and one senator voted against the final version. But three journalist associations and the Colorado Freedom of Information Coalition persuaded the governor's office that the measure was overly broad and would have made it difficult for news organizations to examine Colorado's child welfare system and report on suspicious or otherwise controversial child deaths.
"History shows that bringing tragedies to the public's attention is the greatest catalyst for public policy change," Hickenlooper wrote in his veto letter. "Transparency can lead to enhanced government protections, greater public and private resources, and heightened public understanding and demand for change.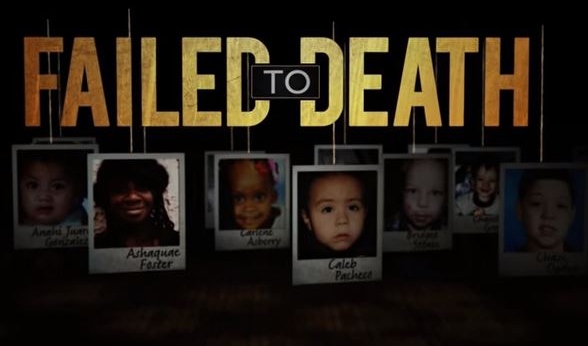 "We need not look far," the governor added, "for examples in which public disclosure, media scrutiny, and good journalism led to positive changes to prevent tragedies, particularly in areas such as child neglect, abuse, and trafficking."
Indeed, a joint 2012 investigation by The Denver Post and 9NEWS, "Failed to Death," led to reforms of the government system that is supposed to protect children. The news organizations were able to classify some deaths as abuse through access to autopsy reports, eventually showing that 72 of 175 Colorado children who had died of child abuse in the previous five years were known to case workers.
Autopsy reports on both minors and adults are excluded from a Colorado Open Records Act (CORA) provision that makes medical records confidential. If a county coroner believes that disclosure of a particular autopsy report would cause "substantial injury to the public interest," he or she can ask a court for authorization to withhold all or portions of it.
SB 18-223 would have flipped the legal burden to the records requester, requiring news organizations and others seeking disclosure of an autopsy report on someone under 18 to petition a district court for access "on the grounds that disclosure … constitutes a significant public benefit." Without a court order, the reports would have been confidential and available only to certain parties specified in the legislation.
The county coroners' association requested the bill, sponsored by Republican Sen. Bob Gardner of Colorado Springs and Democratic Sen. Matt Gray of Broomfield. In their testimony, the coroners said the bill was needed to protect the privacy of families of children who have died and to prevent copycat teen suicides. But they did not present evidence that disclosure of juvenile autopsy reports encourages other teens to commit suicide nor did they show examples of autopsy reports being irresponsibly published.
Gardner, in a written statement, said he was "disappointed" to learn of the veto. He introduced the bill, he wrote, "at the request of all of Colorado's elected coroners to prevent grieving families who have lost a minor child from being exposed to further trauma.
"Throughout the bill's consideration, I remained mindful that there were those who believed that unlimited public disclosure of teen suicides and other tragic deaths of minors served the interest of preventing future tragedies," Gardner added. "For that reason, the bill ensured that multiple agencies, including suicide review boards, law enforcement, the Department of Human Services, and others dedicated to the prevention of teen suicide and the protection of children continued to have full access to these records."
Hickenlooper's veto message acknowledged that the bill was crafted for the "very laudable goal of protecting families from additional pain caused by public knowledge of a child's death." But the governor wrote that he was "particularly concerned by the bill's broad language limiting disclosure of not only youth suicides, but any death of a minor."
"We remain persuaded," Hickenlooper stated, "… that sunshine on uncomfortable and painful topics such as youth deaths can lead to more positive outcomes for other youths, stemming from how we collectively react to the knowledge of youth deaths. An informed public has societal benefits for all at-risk children present and future."
The policy choice presented by SB 18-223 wasn't easy, Gardner wrote, "and clearly one about which responsible citizens may disagree."
Along with CFOIC, the Colorado Press Association, the Colorado Broadcasters Association and the Colorado Springs Press Association wrote letters to the governor requesting the veto. Several members of those organizations also met with the governor's policy staff after the legislative session ended last month.
Follow the Colorado Freedom of Information Coalition on Twitter @CoFOIC. Like CFOIC's Facebook page. Do you appreciate the information and resources provided by CFOIC? Please consider making a tax-deductible donation.