By Jeffrey A. Roberts
CFOIC Executive Director
A judge ruled this week against a Texas-based consultant who alleged that Colorado's recently retired securities commissioner violated the Colorado Open Records Act by refusing to fulfill a records request "unless and until" the consultant identified his client.
During a hearing Monday in Denver District Court, Judge Martin Egelhoff didn't address whether it was appropriate for an assistant attorney general representing Gerald Rome to ask the identity of Wayne Dolcefino's client. But he found that Rome's office complied with CORA by providing what records it had to Dolcefino.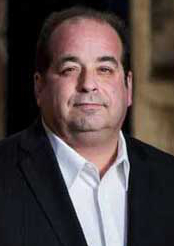 "You got what they have consistent with the requests," Egelhoff told Dolcefino's lawyers.
The judge also said there was no evidence Rome's office had destroyed any records requested by Dolcefino, despite a state Division of Securities policy to delete email communications after 30 days.
The hearing centered on an August 2017 request by Dolcefino for records of enforcement actions taken by the securities division and restitution collected for the agency on behalf of fraud victims. Dolcefino, a former TV investigative reporter in Houston, claimed in a lawsuit that Rome violated CORA by refusing to produce requested records or even conduct a thorough search, and because a requester is not obligated to state a reason for seeking public records nor "to discuss who you are or what you will do with the record."
Rome's lawyers acknowledged that Dolcefino was asked to identify his client but only to keep Rome from potentially violating discovery rulings in litigation involving his office and an oil and gas company with operations in Texas. At the hearing, senior assistant attorney general Sueanna Johnson said Dolcefino eventually received a list of judgments and related restitution information. A separate state entity, she added, keeps records on collection efforts.
"I don't know what else they are expecting from us," Johnson told the judge. "I know they think there should be more documents, but there just aren't."
Dolcefino hasn't identified his client but maintains that he never sought records that were part of any ongoing litigation.
On Monday, his lawyers contended that Rome's office failed to adequately search paper files for records responsive to Dolcefino's CORA request. They also questioned whether some email communications responsive to the request might have been deleted, though Rome testified that his office didn't communicate by email with Central Collections, the state office responsible for collecting judgment amounts.
CORA isn't specific about the retention of digital records, only requiring records custodians to adopt a policy for retaining, archiving and destroying records. It adds, broadly, that custodians should "take such measures as are necessary to assist the public in locating any specific public records sought and to ensure public access to the public records without unreasonable delay or unreasonable cost."
"I keep going back to that part of the statute that says they shall take steps to ensure the public has access," said Julie Pettit, one of Dolcefino's lawyers, after the hearing. "But the only steps that office has taken is making sure all of their trails are cleaned up so no one can see them afterward."
Colorado's statute, she added, seems to be missing a clear requirement that custodians conduct a "reasonable" search for records.
"They're going to get away with what they did," Dolcefino told the Colorado Freedom of Information Coalition. "I didn't tell them who I was asking for so they kept the records. They got away with it."
Rome told CFOIC he thinks Dolcefino's lawsuit was "frivolous." But, because he retired at the end of November, it is now up to the new securities commissioner and his legal counsel whether to try to recover attorney fees from Dolcefino.
Egelhoff in July dismissed two other related claims in Dolcefino's CORA lawsuit against Rome.
Follow the Colorado Freedom of Information Coalition on Twitter @CoFOIC. Like CFOIC's Facebook page. Do you appreciate the information and resources provided by CFOIC? Please consider making a tax-deductible donation.