By Jeffrey A. Roberts
CFOIC Executive Director
First Amendment concerns didn't prevent a panel of state lawmakers Wednesday from endorsing a prohibition against medical marijuana advertising that is likely to reach youths under 18.
The House Finance Committee voted 9-2 in favor of HB 16-1363, despite some opinions that it's an unconstitutional violation of commercial free speech. The Colorado Press Association and Colorado Broadcasters Association question the legality of the bill as well as existing restrictions on recreational pot advertising.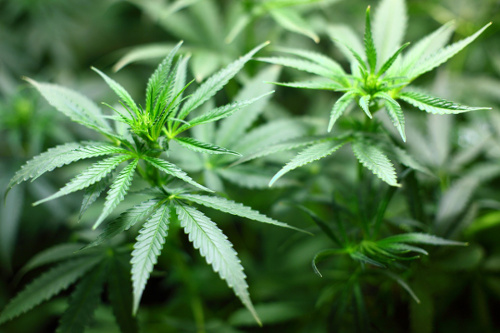 But several committee members disagreed with that interpretation, saying their priority is the safety of children.
"I don't see it as a First Amendment issue," said Rep. Jim Wilson, R-Salida. "I see it as a protecting-the-kids issue."
The legislation authorizes the state to make rules similar to the prohibitions against recreational marijuana advertising. Those rules bar pot shops from advertising in publications unless there is "reliable evidence" that no more than 30 percent of a publication's readership is under 21.
The Colorado Press Association, Westword, High Times and the Pulp magazine in Pueblo sued over the ad restrictions, but the federal lawsuits were dismissed because the organizations didn't have legal standing to challenge the rules.
Writing to the Colorado Department of Revenue in 2013, Westword attorney Steve Zansberg argued that state recreational pot rules "must be consistent with, and abide by, the constitutional rights of merchants to communicate through the mass media with their potential adult customers." (Note: Zansberg is president of the Colorado Freedom of Information Coalition.)
"I think what we have are competing goods," said Greg Romberg, lobbyist for the press and broadcasters associations, testifying against HB 16-1363. "I don't think anyone wants to violate freedom of speech under the First Amendment, and I don't think anybody thinks it's a great idea to try to entice children to smoke marijuana or use marijuana in any form."
Romberg said there isn't "a huge problem" with the medical marijuana industry trying to direct advertising at children, and he noted that most publications likely wouldn't run the ads anyway.
Republican Reps. Lang Sias of Arvada and Kevin Van Winkle of Highlands Ranch both said they are concerned about the bill's First Amendment issues. "I think it is most likely overbroad," Sias said.
But Rep. Jonathan Singer, the Longmont Democrat who introduced HB 16-1363, said commercial free speech protections aren't absolute. He noted existing federal restrictions on tobacco advertising, and he questioned whether commercial free speech protections would apply to advertisements for a drug that remains illegal under federal law.
"Do you have a guaranteed U.S. constitutional right – a First Amendment right – to advertise a federally illegal product?" Singer said.
Follow the Colorado Freedom of Information Coalition on Twitter @CoFOIC. Like CFOIC's Facebook page. Do you appreciate the information and resources provided by CFOIC? Please consider making a tax-deductible donation.