By Jeffrey A. Roberts
CFOIC Executive Director
Colorado's Peace Officer Standards and Training (POST) board is a criminal justice agency, and it did not abuse its discretion by denying two news organizations' requests for the state's database of certified and decertified law enforcement officers, the Colorado Court of Appeals decided Thursday.
Affirming 2021 rulings by Denver District Court Judge J. Eric Elliff, a three-judge appellate panel wrote that POST is subject to the Colorado Criminal Justice Records Act (CCJRA) rather than the Colorado Open Records Act (CORA) because "it collects and stores arrest and criminal records information when it revokes a peace officer's certification."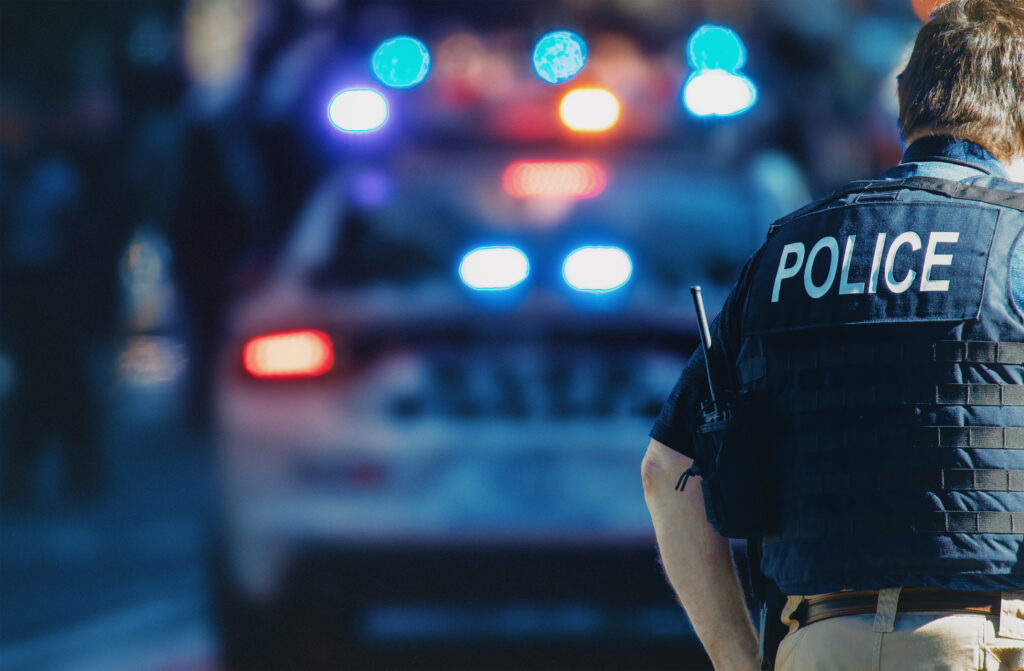 That legal distinction mattered in a lawsuit brought by The Gazette, Gazette reporter Chris Osher and the Chicago-based Invisible Institute because CCJRA permits criminal justice agencies to deny requests for many records after conducting a balancing-of-interests test. If CORA had governed the release of POST records, disclosure of Colorado's peace officer database would have been subject to a provision entitling requesters to copies of public records in "sortable" and "searchable" formats minus any confidential fields of information.
The Court of Appeals opinion means the database will remain confidential. The judges noted that recent legislation required POST to create a searchable, online database of certain peace officer information, but the new database "does not contain most of the records sought by" the news organizations.
In oral arguments last month, media attorney Rachael Johnson of the Reporters Committee for Freedom of the Press contended that POST — which manages the certification and training of peace officers —is a regulatory licensing agency that does not fit CCJRA's definition of a criminal justice agency.
Criminal justice agencies, the law says, perform activities "directly relating to the detection or investigation of crime; the apprehension, pretrial release, posttrial release, prosecution, correctional supervision, rehabilitation, evaluation, or treatment of accused persons or criminal offenders; or criminal identification activities or the collection, storage, or dissemination of arrest and criminal records information."
While POST keeps records for criminal background checks on peace officers and prospective officers, many other state agencies that license professionals also require background checks and aren't considered criminal justice agencies, Johnson said. Rather, they are subject to CORA. "In order for the dental board, for example, to review the criminal history information of a potential dentist candidate, they would have to collect the information," she noted.
But the Court of Appeals found that POST's statutory duty to revoke a peace officer's certification, which requires the collection and storage of arrest and criminal records, "qualifies it as a criminal justice agency."
Steve Zansberg, a First Amendment attorney and president of the Colorado Freedom of Information Coalition, said the ruling "declares that all 178 school districts in the state are no longer subject to Colorado's Open Records Act," unless the Colorado Supreme Court reverses the opinion or the legislature changes the law. And because dozens of other state and local governmental entities, including the Public Utilities Commission and the Department of Regulatory Agencies, also are required to conduct name-based criminal background checks, "under the court's ruling, every one of those governmental entities is no longer subject to CORA. That is absurd and cannot stand."
"Law enforcement officers throughout Colorado make decisions that can decide who lives and who dies, who goes to jail and who walks free," Osher said. "At a time when the public is demanding more transparency about how law enforcement officers exercise their judgment on such matters, the courts of Colorado have allowed state officials to shield from public view relevant information they possess on the work histories of officers throughout the state."
State lawmakers, he added, should "consider taking up the public's desire for transparency by passing legislation clarifying that the proper framework to consider the release of these officer work history records is under the Colorado Open Records Act as opposed to the Colorado Criminal Justice Records Act, which gives far too much discretion to records custodians in deciding what the public can and cannot see."
The appellate court also examined whether Chief Deputy Attorney General Natalie Hanlon Leh, as POST's records custodian, abused her discretion under CCJRA to deny requests from The Gazette and the Invisible Institute for the database.
CCJRA permits a criminal justice agency to withhold many records upon finding that disclosure would be "contrary to the public interest." Before doing so, it must weigh factors including the public interest, privacy interests, an agency' interest in ongoing investigations and "any other pertinent consideration relevant to the circumstances of the particular request."
Hanlon Leh did not abuse her discretion in denying the requests, the Court of Appeals opinion says, because she "considered the public interest and balanced it against bona fide privacy interests."
Hanlon Leh testified in court, the judges noted, "that fully granting the requests for the database would compromise the safety of undercover officers and the viability of ongoing investigations. Her concern was based on POST's inability to effectively redact the undercover officers' identities. These are appropriate considerations."
"While POST presented no contemporaneous documentary evidence showing that" Hanlon Leh had considered the public interest when she denied the requests, "the court found her testimony credible," the Court of Appeals opinion adds. "Such credibility determinations are binding on us."
Hanlon Leh also said she considered the time and effort required to pull records from the database and redact fields of personal information like officers' home addresses and cell phone numbers.
"I have to say, I don't view this as a paragon of discretionary review, but discretionary review it was," Elliff said when he ruled from the bench in October 2021.
Follow the Colorado Freedom of Information Coalition on Twitter @CoFOIC. Like CFOIC's Facebook page. Do you appreciate the information and resources provided by CFOIC? Please consider making a tax-deductible donation.