Update: Gov. Jared Polis signed HB 23-1306 into law on Monday, June 5.
By Jeffrey A. Roberts
CFOIC Executive Director
State and local elected officials could block anyone from their private social media accounts for bullying, harassment, intimidation or "any reason" under a bill endorsed by Colorado lawmakers Thursday.
As amended by the House State, Civic, Military and Veterans Committee, House Bill 23-1306 declares that private social media administered by a state or local elected official or their designee "does not create a public forum." It defines private social media as "not supported by the resources" of government and "not otherwise publicly funded."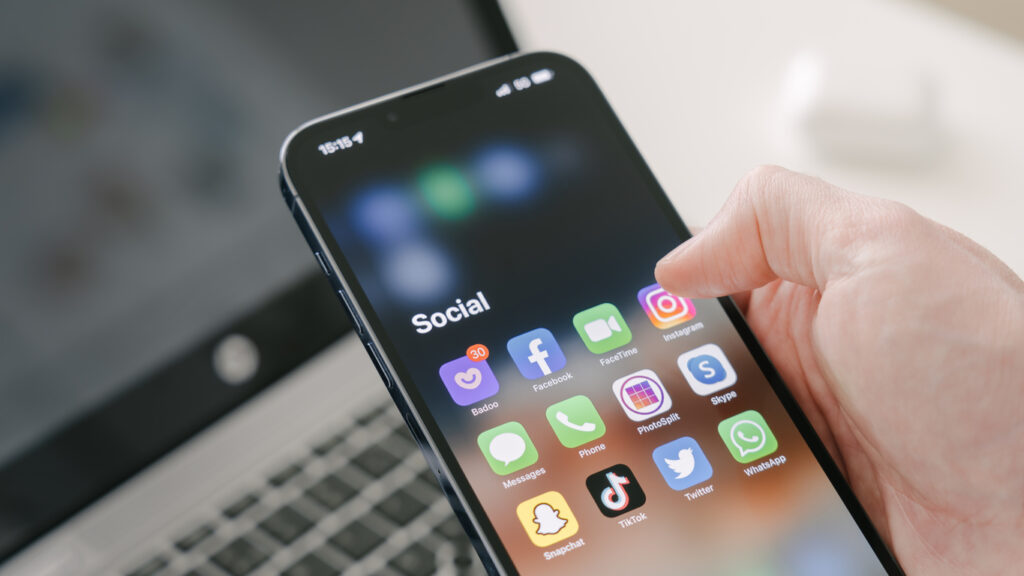 Republican Rep. Matt Soper of Delta said he introduced the bill to target obscene content and scams posted on elected officials' accounts by people who are "weaponizing our social media presence for the criminal underworld to really be able to be able to use us and to take advantage of our constituents or people who follow our pages."
He also said elected officials should be able to block people who are name-calling, being combative or harassing others "in a digital world" just like they could ask disruptive people to leave a town hall meeting.
Both Soper and co-sponsoring Rep. Leslie Herod, a Denver Democrat, told the committee their proposal is in line with Lindke v. Freed, a 2022 ruling in the U.S. Court of Appeals for the Sixth District. A city manager in Michigan did not violate the First Amendment rights of a person he blocked from commenting on his personal Facebook page, that federal court held.
But Catherine Ordoñez, policy counsel for the American Civil Liberties Union of Colorado, noted that other U.S. circuit courts of appeal have held that "whether a public official blocking an individual on social media counts as state action turns not on whether the state pays for the Twitter account but on whether the social media account is used as a tool for governance."
"Under the analysis of these circuit courts of appeal, legislators following the text of this bill will regularly violate the First Amendment rights of the individuals interacting with their social media accounts, producing more litigation," Ordoñez said. "Further, this bill allows legislators to block someone for any reason, even though categories of speech articulated in this bill — like bullying, harassment and intimidation — are defined so broadly as to cover speech that is protected by the First Amendment of the U.S. Constitution."
On Monday, the U.S. Supreme Court agreed to review the Lindke decision and a 2022 ruling in the U.S. Court of Appeals for the Ninth District, O'Connor-Ratcliff v. Garnier. In that case, the federal court held that two California school board members violated the First Amendment when they blocked constituents from commenting on their personal accounts.
The Colorado Freedom of Information Coalition asked Katie Fallow, senior counsel at Columbia University's Knight First Amendment Institute, to read HB 23-1306. Fallow was one of the lead lawyers in the Institute's lawsuit challenging President Donald Trump's blocking of people from his @realDonaldTrump Twitter account.
Fallow told CFOIC she hasn't heard of another bill or state law like HB 23-1306 anywhere in the country.
"My view is that a legislature cannot legislate around the First Amendment," she said.
If elected officials truly use private Twitter and Facebook accounts for personal reasons, and not to carry out their duties as elected officials, "then that's fine. They can block whoever they want," Fallow explained. But if a private account is used for official purposes, "you can't exclude people from that public forum based on their viewpoints."
HB 23-1306, she told CFOIC, "tries to put a thumb on the legal standard" by stating that a private account does not create a public forum subject to the First Amendment. "That seems wrong because it's a matter of interpreting whether an official is in fact acting under apparent authority of law and is responsible for a First Amendment violation. That determination should be made by a court."
The bill says it "is not intended to infringe upon any right guaranteed" by the First Amendment or the Colorado Constitution "or to prevent the expression of any religious, political, or philosophical views."
Soper noted that the legislature's Committee on Legal Services had to defend former Senate President Leroy Garcia and former Sen. Ray Scott when they were sued over blocking people on social media. If that happens again, he said, the bill would provide "a backstop that we know we can rest on."
HB 23-1306 passed the committee 11-0 and next will be considered on the House floor.
Follow the Colorado Freedom of Information Coalition on Twitter @CoFOIC. Like CFOIC's Facebook page. Do you appreciate the information and resources provided by CFOIC? Please consider making a tax-deductible donation.