By Jeffrey A. Roberts
CFOIC Executive Director
A state Senate committee on Wednesday acquiesced to First Amendment concerns expressed by the news media and private investigators about a bill that, as passed by the House, would have made it a crime to photograph or record someone who has a "reasonable expectation of privacy."
As amended by the Senate Local Government Committee, HB 15-1115 now would allow for a civil action – rather than a class 3 misdemeanor – if someone "knowingly and intentionally" photographs or otherwise records another person without consent in situations where that person has a reasonable expectation of privacy.
The original bill was intended to address privacy concerns posed by drones and other emerging technologies. Sen. Kevin Lundberg, a co-sponsor, called the House version "dysfunctional" and offered to kill the measure if the committee hadn't been interested in pursuing a civil, rather than a criminal, remedy.
"The very fact that it is in the criminal code we found to be troubling," said Lundberg, a Republican from Berthoud.
Committee members passed the bill but said more work on it is necessary. Sen. Larry Crowder, R-Alamosa, voted against HB 15-1115 because he still is concerned that it might make a photojournalist's job more difficult.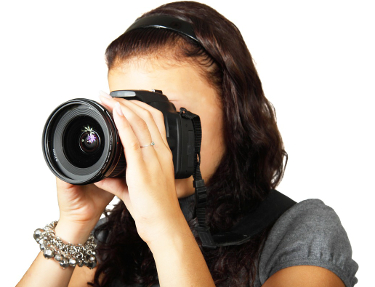 "We don't know where the technology is going in the next 30 years, but I do know that the First Amendment should be guaranteed and watched at all times," Crowder said. "That's my concern."
"Absolutely," Lundberg said.
Greg Romberg, lobbyist for the Colorado Press Association and the Colorado Broadcasters Association, said the House version caused "a lot of shockwaves" among members of the news media.
Ryan Johnston, president of the Professional Private Investigators Association of Colorado, said the measure might still pose problems for private investigators who make recordings or take photographs while doing their jobs. Johnston questioned whether the bill conflicts with an existing Colorado statute that allows one party to audio record a two-party conversation.
He also noted that a private investigator working on an insurance fraud case, for example, might have to photograph from a distance someone who "basically lives in the middle of nowhere." That person, Johnston said, "might think he has a reasonable expectation of privacy. If I'm able to capture an image of him around his residence, does he think I've violated that reasonable expectation of privacy when I'm trying to conduct a legal investigation?"
HB 15-1115 will be considered again on the Senate floor in the final days of the legislative session.
Note: The Colorado Press Association, the Colorado Broadcasters Association and the Professional Private Investigators Association of Colorado are members of the CFOIC.
Follow the Colorado Freedom of Information Coalition on Twitter @CoFOIC. Like CFOIC's Facebook page. Do you appreciate the information and resources provided by CFOIC? Please consider making a tax-deductible donation.