By Jeffrey A. Roberts
CFOIC Executive Director
State representatives inserted a provision addressing police radio encryption into a law-enforcement accountability measure that builds on the major police reform bill passed in 2020.
The amendment to House Bill 21-1250, suggested during debate on the House floor by Republican Rep. Kevin Van Winkle of Highlands Ranch, is a simplified version of a Van Winkle bill killed last year by the House Transportation and Local Government Committee.
It directs government entities that fully encrypt their radio communications to enact policies for allowing news media access to unencrypted radio transmissions. A policy "may include a process for granting such access, such as verification of media credentials, and reasonable restrictions on the use of radio monitoring equipment."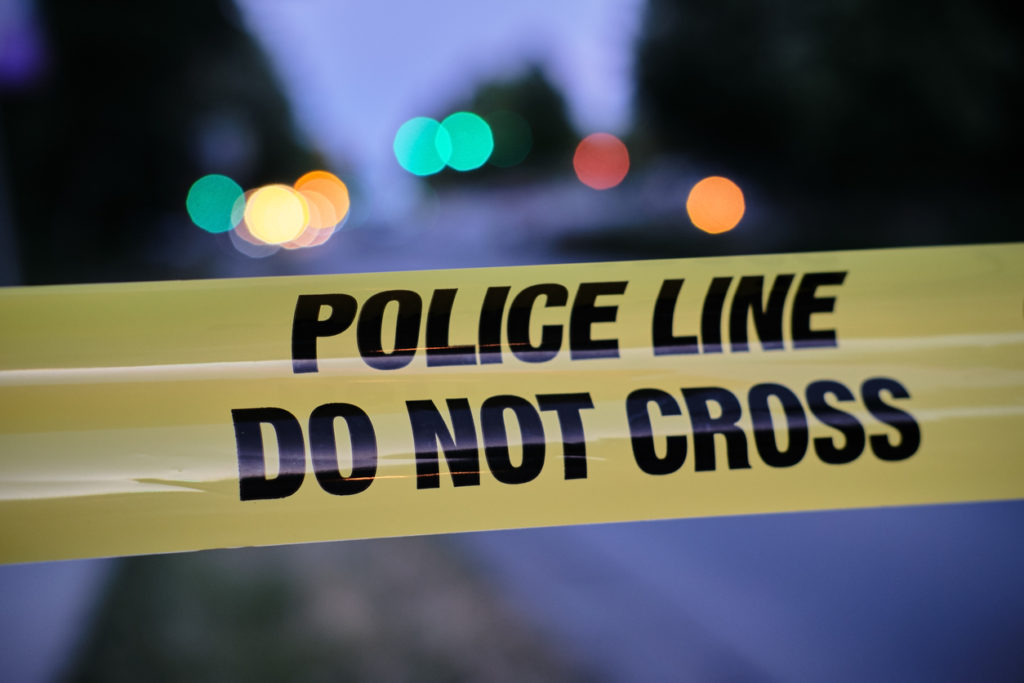 Before enacting a policy, a government entity would have to seek input from Colorado media members, the amendment says.
This is the fourth consecutive year the legislature has considered a measure to address the trend among law enforcement agencies in Colorado to completely encrypt their radio traffic. The unsuccessful 2020 bill followed bills in 2018 and 2019 that would have required state and local agencies to broadcast dispatch communications without encryption, except for tactical and investigative channels.
More than 30 law enforcement agencies in Colorado, including the Denver and Aurora police departments, have encrypted their dispatch communications, making it harder for journalists to cover breaking news and quickly let the public know about potentially hazardous incidents.
Law enforcement officials have said encryption is necessary to protect victims' privacy and officer safety because criminals have been known to monitor police radio traffic.
Some agencies with encrypted communications have provided unencrypted radios to news organizations — either free or at their cost — so that journalists can continue to listen in. But others, like the Denver Police Department, have asked news organizations to sign agreements with indemnity clauses and additional provisions the news organizations say are unacceptable.
It's unclear how — or whether — the amendment added to HB 21-1250 would affect proposed agreements with such clauses.
Still, Justin Sasso, CEO of the Colorado Broadcasters Association, told the Colorado Freedom of Information Coalition the amendment is "the first step toward good faith negotiations between law enforcement and broadcasters to restore … the access that broadcasters have used responsibly for over 80 years."
"The media has been responsible and accountable for the many years it has had access to unencrypted law enforcement radios," said Sasso, a CFOIC board member. "The real-time information gained from these radios has always been used by newsrooms to confirm and verify information with local law enforcement, never for broadcast.
"When broadcast newsrooms began losing their access to this vital source of communication, communities started losing life-saving information. When fires break out or an active shooter threatens citizens, the public has a right to know how to remain safe. Broadcasters have always been that lifeline, using the resource of law enforcement radios in a collaborative way. When law enforcement adopts encrypted radios and cuts out the media, the public loses life-saving information."
The radio encryption provision is a short section of HB 21-1250, which adjusts several provisions of Senate Bill 20-217, the major law enforcement accountability law enacted last year.
One significant change regarding law enforcement transparency — the bill moves up the effective date of the requirements for releasing body-worn and dashboard camera footage, currently set for July 1, 2023. The footage-release provision now would go into effect if and when the governor signs the bill. Unedited video and audio recordings of incidents "in which there is a complaint of peace officer misconduct" would have to be released within 21 days after a request for the recordings or up to 45 days from the date of the allegation of misconduct if the video "would substantially interfere with or jeopardize an active or ongoing investigation."
Until the body-cam provisions go into effect, law enforcement agencies can still use the discretion afforded them by the Colorado Criminal Justice Records Act to delay the release of footage or disclose only certain portions.
HB 21-1250 also prohibits law enforcement departments from retaliating against whistleblowing officers who disclose information about a danger to public health or safety or a violation of law or policy committed by another officer.
The bill passed the House on a 39-24 vote Wednesday and now heads to the Senate.
Follow the Colorado Freedom of Information Coalition on Twitter @CoFOIC. Like CFOIC's Facebook page. Visit CFOIC's legislature page to track bills in the General Assembly that could affect the flow or availability of information in Colorado.