By Jeffrey A. Roberts
CFOIC Executive Director
News organizations and government-employee unions clashed in an Arapahoe County courtroom Tuesday over whether the public is entitled to inspect complaints and disciplinary actions against school bus drivers.
The case involves records requested by 9NEWS investigative reporter Kevin Vaughan for recent stories on school bus safety.
Several school districts complied with Vaughan's requests, made under the Colorado Open Records Act (CORA). When the Cherry Creek School District indicated it too would comply, after initially balking, two unions filed a lawsuit to stop the district from releasing the records.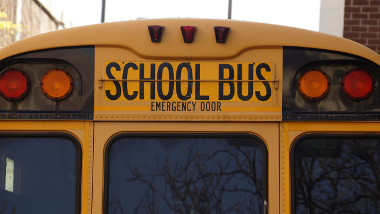 During Tuesday's injunction hearing, lawyers for the Cherry Creek Transportation Employees Association and the Cherry Creek Education Association argued that complaints and disciplinary actions are part of a school bus driver's confidential personnel file. Releasing such information to the news media could subject the employees to harassment or "even worse," said union attorney Sharyn Dreyer.
But 9NEWS attorney Steve Zansberg said the Colorado Court of Appeals has narrowly construed CORA's definition of personnel records that must be withheld from the public. The exemption applies only to "information that is highly personal and private," he said, not to information related to a public employee's job performance.
Zansberg, who is president of the Colorado Freedom of Information Coalition, also noted that other courts in Colorado have interpreted the statute similarly. "Your honor, you would be the first court in this state to rule to the contrary," he told District Court Judge Phillip Douglass.
In Daniels v. City of Commerce City in 1999, the Court of Appeals interpreted a key phrase in CORA's personnel files definition – "information maintained because of the employer-employee relationship" – to mean information "of the same general nature as an employee's home address and telephone number or personal financial information." The appellate court applied the same interpretation in ruling last year that records related to a teacher's paid absence are not private personnel files.
But Douglass asked why the state legislature would have written CORA to give government employees access to their own confidential personnel files if it intended to protect only a small amount of personal demographic information from public disclosure. "Why would that even be a concern of the legislature if it's information that employees wouldn't need to look at because they know it already?" the judge said.
Zansberg said a government employee's confidential personnel file might contain any number of documents discussing personal and family matters that are unrelated to the employee's official functions.
Douglass continued Tuesday's hearing to a date in August still to be determined.
"This is an incredibly important issue because the press is critical to our freedom," the judge said. "At the same time, the legislature appropriately recognized that there are privacy interests, and stepping up to be a public employee shouldn't eviscerate your privacy rights."
The CFOIC has intervened in the case on the side of 9NEWS as have The Denver Post, KCNC-TV, KDVR-TV, KMGH-TV and the Associated Press.
In a court brief, the Cherry Creek School District says it is seeking "clarity" from the court on whether CORA's personnel files exemption permits the release of school bus driver disciplinary records. "The plain language of the statute does not resolve the issue of whether the public can access these types of records," the school district argues.
Follow the Colorado Freedom of Information Coalition on Twitter @CoFOIC. Like CFOIC's Facebook page. Do you appreciate the information and resources provided by CFOIC? Please consider making a tax-deductible donation.