By Jeffrey A. Roberts
CFOIC Executive Director
For the third consecutive year, Colorado lawmakers have rejected proposed legislation to address the trend among law enforcement agencies to fully encrypt their radio traffic.
A weakened version of House Bill 20-1282 died Wednesday on a 6-5 vote in the House Transportation and Local Government Committee.   
The bill differed from unsuccessful 2018 and 2019 measures that would have required state and local agencies to broadcast dispatch communications without encryption, except for tactical and investigative channels. The 2020 version instead focused on trying to make sure at least local news organizations could listen to encrypted transmissions.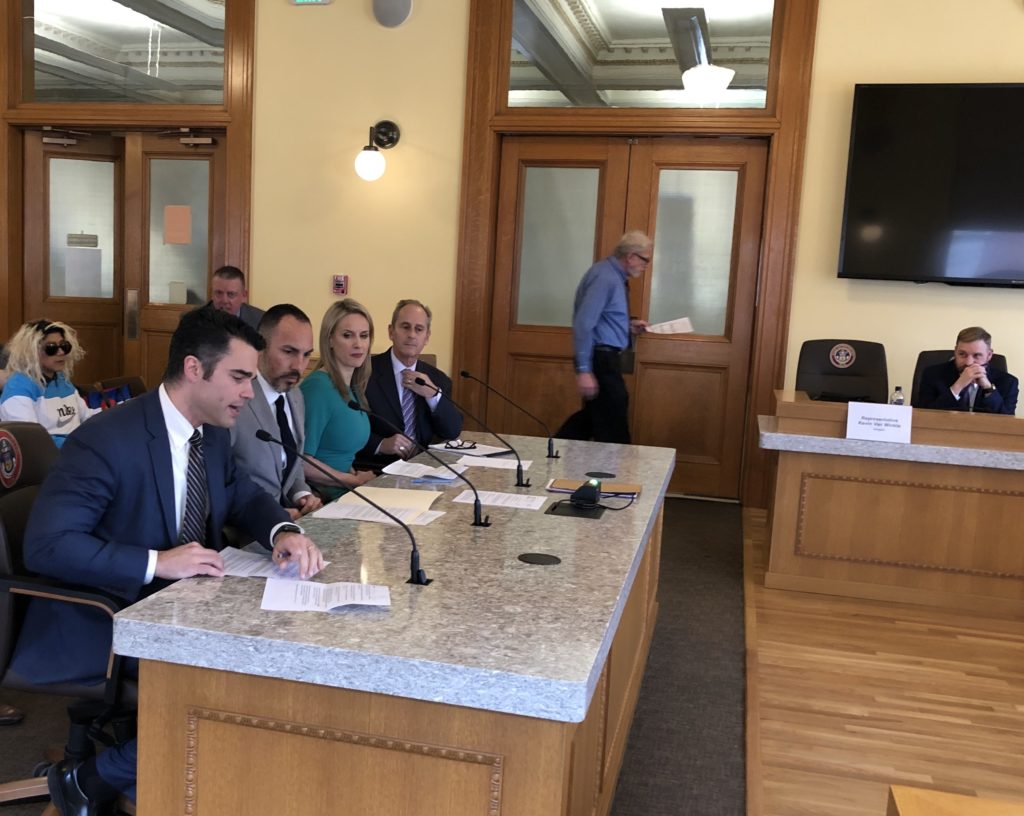 "This is a far bigger issue than media access. This is about real-time public awareness," testified Jeremy Jojola, an investigative reporter for 9NEWS in Denver.
"Now that the scanners have gone dark, we've been told to go to police departments' Twitter pages," he said. "… But the police departments aren't in the business of mass communication. Their job is to mitigate a threat. We're in the business of mass communication. We go to the scene so we can inform the public about what's happening in real time."
More than 30 law enforcement agencies in Colorado, including the Denver and Aurora police departments, have encrypted their dispatch communications, making it harder for journalists to cover breaking news and quickly let the public know about potentially hazardous incidents.
Law enforcement agencies and local governments were well represented at the committee hearing, with several officials telling legislators their entities encrypted radio transmissions to protect officer safety and victims' privacy.
"Criminals monitor police traffic – there's no question about that," said John Jackson, city manager of Greenwood Village and a former police chief. "Victims' information is highly sensitive and put out. Suspects, witnesses, whatever you hear, simply doesn't need to go immediately to the public. Does anyone have the right to listen to emergency radio communications as they occur?"
Jackson said his city's police department always releases information "in a timely manner."
But several journalists testified about newsworthy incidents that weren't publicized by police as they were happening.
Lori Jane Gliha, an investigative reporter at FOX31 in Denver, cited a December shooting outside a Denver elementary school. "This is the exact type of incident that we should be able to report to the public through our push-alerts," she said. "If you have students or constituents in this area, you'd want to know. But the Denver police department never put out an alert on social media to warn people to stay away from the area or explain what was happening."
Noelle Phillips, breaking news editor for The Denver Post, said it took Broomfield police about 45 minutes one afternoon last month to inform the public via social media about an active shooter at a Walmart. "Had we been able to listen to scanners, we would have had better information on the shooting, which would have informed our decisions, not only on how many staffers to send to the scene but also how to play the story on our website and social media," she testified.
"Our role as journalists is to keep the public educated, aware, empowered, to ask questions on behalf of the public and to hold those in power accountable for the decisions that are made and the actions that are taken," Gliha said. "If we don't know about certain things that are happening in our communities in a timely manner, we can't do our jobs and we have to rely on what law enforcement decides is newsworthy, when they decide it's newsworthy."
The bill as introduced required government entities that encrypt all their radio communications to have a policy for granting access to members of the news media, including "reasonable" restrictions on the use of radio monitoring equipment and standards to prevent the entity "from imposing unreasonable and burdensome limitations."
This provision was intended to stop law enforcement departments, as some have done, from allowing access to encrypted communications only if news organizations sign agreements with indemnity clauses and other provisions that could chill the exercise of their First Amendment rights.
When developing a radio encryption policy, the bill stated, a government entity also would have been required to consider provisions for allowing unencrypted access to the public through alternative means, such as a delayed online transmission.
Knowing the bill was in trouble, sponsoring Reps. Kevin Van Winkle, R-Highlands, Ranch, and Jovan Melton, D-Aurora, offered an amendment to let government entities decide which provisions to include in an encryption policy.
Doing that, Van Winkle said, at least would have required law enforcement agencies to have "a conversation" with local news media about radio encryption.
The amendment passed before the bill was killed.
The Colorado Freedom of Information Coalition supported HB 20-1282.
Follow the Colorado Freedom of Information Coalition on Twitter @CoFOIC. Like CFOIC's Facebook page. Do you appreciate the information and resources provided by CFOIC? Please consider making a tax-deductible donation.