By Jeffrey A. Roberts
CFOIC Executive Director
Wheat Ridge liquor retailer Applejack Wine & Spirits and the owner of Hazel's Beverage World in Boulder have settled their open-records dispute, according to court documents filed last week.
But the settlement agreement remains confidential for now, and the city of Wheat Ridge and Applejack have asked a Jefferson County District Court judge to protect four paragraphs from being disclosed under the Colorado Open Records Act (CORA).
"It is Wheat Ridge's opinion that disclosure of these paragraphs in the confidential settlement agreement is not in the public interest," says a motion filed by the city on Oct. 25. "… If made public, they will likely prompt a broader dissemination of certain information Applejack has alleged to be confidential in this lawsuit."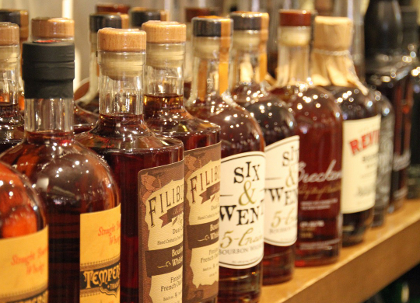 Applejack sued Hazel's owner Bruce Dierking earlier this year, seeking an injunction declaring that Dierking is not entitled to use or possess Applejack liquor license records he obtained from Wheat Ridge after making a CORA request. The documents, Applejack claimed, were "filled with highly sensitive personal and commercial information" that a Wheat Ridge clerk shouldn't have provided to Dierking.
Dierking, in turn, accused Applejack of impinging on his legal right to obtain documents under CORA and his free speech right to talk about the documents.
Applejack won a temporary restraining order against Dierking in early May, requiring him to give the court all documents he obtained from Wheat Ridge and to destroy any copies in his possession. The judge also ordered him to "make no use" of the documents or the information contained within them, including disseminating the information to any third parties "orally, in writing, or otherwise."
The case highlights an interesting open-records question: Can documents provided in response to a public records request be clawed back and their use restricted if they may have been disclosed by mistake?
Dierking argued that the records "passed into the public domain when they were produced by the lawful custodian of records."
Applejack and the city of Wheat Ridge argued that the inadvertent release of records protected from disclosure by CORA shouldn't undermine Applejack's claims of confidentiality.
It's unclear when the settlement agreement, or portions of it, will be made public or whether the agreement permits Dierking to have some of the records disclosed to him by Wheat Ridge. The parties began work on a settlement after the abrupt cancellation of a Sept. 28 court hearing on Applejack's motion for a preliminary injunction.
The judge last Friday ordered a new hearing to consider the motion to protect some of the settlement agreement from disclosure under CORA. A provision in the open records law allows a records custodian – Wheat Ridge in this case – to seek a court order restricting access to a record that "would do substantial injury to the public interest" if disclosed.
Follow the Colorado Freedom of Information Coalition on Twitter @CoFOIC. Like CFOIC's Facebook page. Do you appreciate the information and resources provided by CFOIC? Please consider making a tax-deductible donation.