By Jeffrey A. Roberts
CFOIC Executive Director
A Court of Appeals opinion keeping Colorado's database of law enforcement officers confidential "creates a gaping hole" in the Colorado Open Records Act and broadens the scope of the criminal justice records law "beyond recognition," two news organizations contend in a certiorari petition submitted to the Colorado Supreme Court.
If allowed to stand, the appellate court's ruling "will jeopardize the public's long-standing ability to access the records of numerous state agencies that necessarily obtain criminal records for professional licensing purposes — agencies that do not resemble those that would be included in any commonsense definition of 'criminal justice agency,'" says the brief, filed June 8 for The Gazette, Gazette reporter Chris Osher and the Chicago-based Invisible Institute by attorney Rachael Johnson of the Reporters Committee for Freedom of the Press.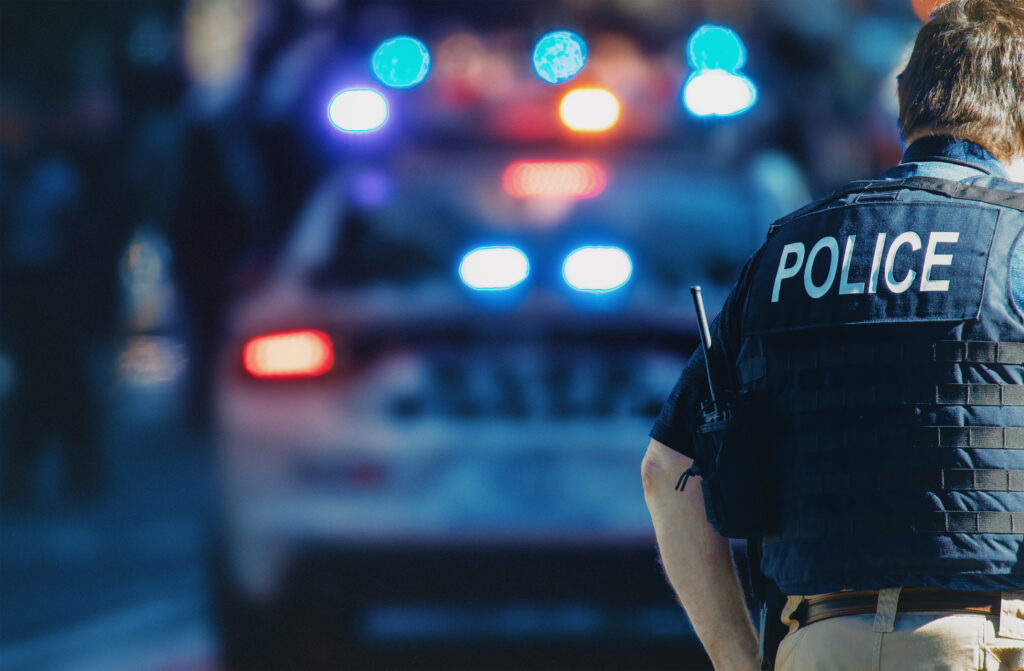 "In doing so, the Opinion undermines the very purpose of Colorado's public records laws: to foster transparency and ensure public access to information about government activities and use of public funds."
A three-judge panel of Colorado's second-highest court determined in April that the Peace Officer Standards and Training (POST) board — housed in the state attorney general's office — is a criminal justice agency subject to the Colorado Criminal Justice Records Act, rather than CORA. That legal distinction matters because CCJRA gives law enforcement agencies broad discretion to deny requests for many records after conducting a balancing-of-interests test.
If CORA were to govern the release of POST records, disclosure of Colorado's peace officer database would be subject to a provision entitling requesters to copies of public records in "sortable" and "searchable" formats minus any fields of information that must not be released under any exceptions in the law or elsewhere in state statutes. Those exceptions to CORA's disclosure mandate must be narrowly construed, Colorado's high courts have ruled.
The Court of Appeals said POST's statutory duty to revoke a peace officer's certification, which requires it to collect and store arrest and criminal records, "qualifies it as a criminal justice agency."
But many state licensing agencies, including the Board of Mortgage Loan Originators, the Colorado Dental Board and the State Board of Pharmacy, also collect and review the results of criminal history checks as part of their certification and de-certification processes, the news organizations' petition notes. And every school "is required to collect and store the criminal background check information for all teachers."
If the appellate ruling is left in place, "such agencies may hold themselves out as 'criminal justice agencies' to avoid CORA's requirements; their records would no longer be 'public records' subject to CORA," Johnson wrote, adding that "the opinion creates a gaping hole in CORA that is contrary to the General Assembly's intent."
The petition says the Court of Appeals failed to consider POST's enabling statute, "which makes clear that the General Assembly intended it only to perform the functions of a regulatory agency that licenses and trains peace officers." Nothing in the law, it adds, refers to or defines POST as a criminal justice agency and its statutory duties "are limited to regulatory and administrative functions."
Whether POST is defined as a criminal justice agency — or any agency subject to CORA — is "an issue of significant public importance," Johnson also stressed.
"This case squarely implicates the ability of Coloradans to scrutinize the actions of state agencies by obtaining access to those agencies' records under Colorado public records laws, including, specifically, the agency tasked with ensuring that the peace officers charged with protecting their communities are properly trained and professionally qualified," she wrote.
Osher has written numerous investigative articles about policing and Colorado's criminal justice system, including a 2020 Gazette story on alleged ties between gang members and a Denver sheriff's official and a 2015 series (when Osher worked for The Denver Post) on rogue officers who moved from department to department after serious transgressions. "The extent of the problem is unknown," he wrote in The Post. "The Colorado attorney general's office refused to release to The Post a state database that tracks the employment history of officers and would provide only limited information on hundreds of officers the newspaper submitted for review."
Follow the Colorado Freedom of Information Coalition on Twitter @CoFOIC. Like CFOIC's Facebook page. Do you appreciate the information and resources provided by CFOIC? Please consider making a tax-deductible donation.