By Jeffrey A. Roberts
CFOIC Executive Director
COVID-19 touched nearly every aspect of our lives in 2020 so of course it affected government transparency and public access to courts in Colorado.
There were no bigger or more important stories than the worst public health crisis in a century and governments' response to the crisis. Colorado journalists chronicled the pandemic daily and their deeper dives tackled topics such as how deaths are tracked, how the positivity rate is calculated and how "confusion, complacency and a lack of preparation" marked the early days of the novel coronavirus in our state.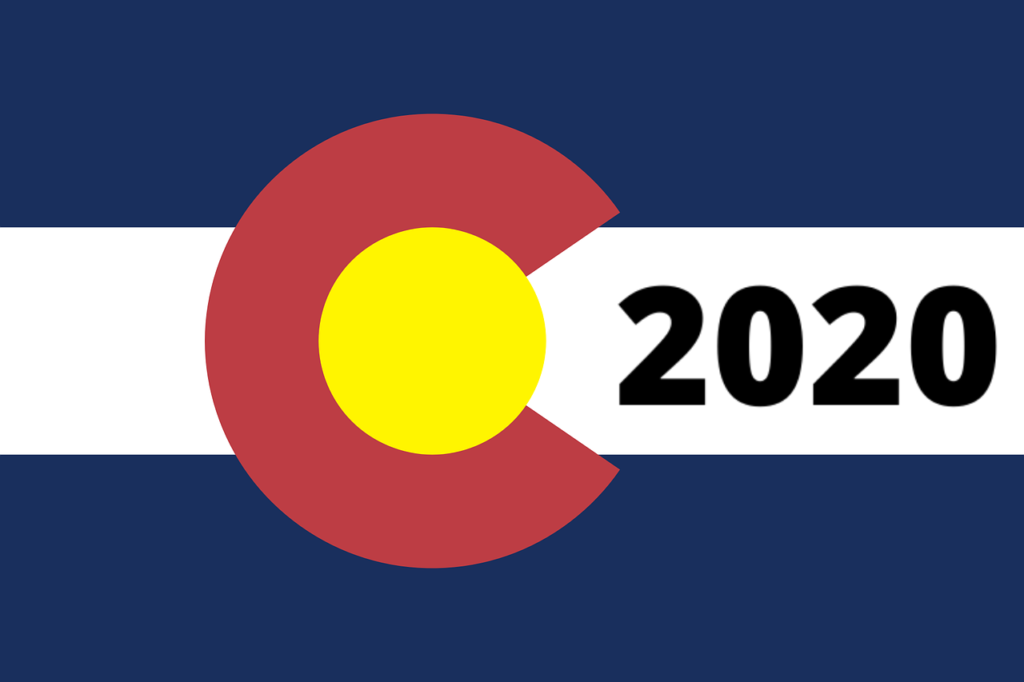 But barriers to obtaining public records made their reporting difficult at times.
The pandemic itself was partly to blame. Governments cut budgets and positions, and many records custodians were forced to work from home. But it didn't help that weaknesses in Colorado's open-records statutes also gave them cover:
CFOIC started hearing about these roadblocks early in the pandemic and we urged Gov. Jared Polis, in an April 10 letter signed by more than 60 organizations, to help make sure journalists got the information they needed to accurately inform the public and write "the first rough draft of history." The flow and depth of information improved, but some barriers to obtaining public records about the coronavirus persisted throughout the year.
The pandemic's effect on government transparency wasn't entirely negative, however.
Many city councils, school boards and other public bodies quickly adapted to meetings via Zoom and other online platforms, ensuring the safety of elected officials, their constituents and government staffs. Virtual meetings also provided the public with more opportunities to watch and participate in government proceedings. But there were some conspicuous technical difficulties — including the Loveland City Council's accidental public airing of two private executive sessions — and problems figuring out adequate ways for the public to be heard. The General Assembly did not allow remote public testimony on bills during its regular session but offered testimony via WebEx during a late fall special session.
The pandemic prompted a significant positive move by Colorado's judicial branch that we hope will be permanent — free remote public access to civil court records, previously available only via a subscription or on courthouse terminals. The only downside: Users must reapply every 30 days.
As for court proceedings, many were moved online if they were held at all. But the livestreaming of a criminal trial, we discovered, doesn't necessarily mean it's OK for journalists or anyone else to record and share the proceedings they view on their laptops.
Here are some other transparency highlights and lowlights from 2020, all featured on CFOIC's blog or news feed:
Body cam footage. A sweeping police accountability and transparency bill passed in the wake of the deaths of George Floyd and Elijah McClain will establish new statewide requirements for disclosing footage from body-worn and dashboard cameras once those provisions take effect in 2023. No longer will law enforcement agencies be permitted to withhold or significantly delay the release of video or audio from incidents of alleged officer misconduct because they've determined disclosure would be "contrary to the public interest," as the Colorado Criminal Justice Records Act currently allows.
Judicial secrecy. The Colorado Supreme Court adopted a statewide rule for sealing or suppressing court records in criminal cases. "This does away with the past practice of judges denying public access with a single unintelligible sentence, such as 'countervailing considerations,' or, in some cases, no written explanation at all," said CFOIC president Steve Zansberg, who proposed a sealing standard to Colorado's judiciary four years ago.
CU presidency. A Denver District Court judge found that the University of Colorado regents violated CORA when they provided only Mark Kennedy's application to the Boulder Daily Camera in response to the newspaper's 2019 request for the names and application materials of all finalists for the president's job. "Common sense, not linguistic gymnastics, must be employed in interpreting statutes," the judge wrote in his ruling, which CU has appealed.
Journalists as targets. CFOIC sent a letter to Denver Mayor Michael Hancock and other officials, decrying law enforcement's apparent targeting of journalists during downtown Denver protests. "Journalists know they may find themselves in harm's way when they cover volatile events such as the demonstrations we have seen in Denver over the past several days. But it is inexcusable — and a violation of the journalists' constitutional rights — for law enforcement officers to single them out for attack simply for doing their jobs in chronicling these events," we wrote. The letter, also signed by the Colorado Press Association, the Colorado Broadcasters Association and the Colorado Pro Chapter of the Society of Professional Journalists, led to an online meeting of journalists and Denver Public Safety Director Murphy Robinson.
Police radio encryption. For the third consecutive year, state lawmakers defeated proposed legislation to address the trend among law enforcement agencies to fully encrypt their radio traffic, keeping news organizations and the public from tuning in. Rep. Leslie Herod, D-Denver, said she will sponsor another police radio encryption bill during the 2021 legislative session.
Local Legal Initiative. The Reporters Committee for Freedom of the Press hired a pro bono attorney to support local enterprise and investigative journalism in Colorado. CFOIC applied for the Local Legal Initiative program with the press and broadcasters' associations and the Colorado Media Project.
Executive session specificity. The Colorado Court of Appeals determined that Basalt town councilors violated the Colorado Open Meetings Law by convening four executive sessions to discuss legal and personnel matters without telling the public specifically what they would be discussing behind closed doors.
More executive session specificity. Glenwood City Council members released the recording of an executive session after some constituents complained they failed to properly announce the confidential meeting in compliance with the open meetings law. "You all acted and sounded like a bunch of clowns," a resident told councilors after listening to the recording.
Denver open records. The Denver City Auditor found fault with the city's process for complying with open records requests, calling it "not as accessible or transparent as other Colorado governments."
Secret ballot. The Craig City Council redid a vote to fill a council vacancy after first using a secret ballot, which the open meetings law prohibits for decision-making.
Follow the Colorado Freedom of Information Coalition on Twitter @CoFOIC. Like CFOIC's Facebook page. Do you appreciate the information and resources provided by CFOIC? Please consider making a tax-deductible donation.