By Jeffrey A. Roberts
CFOIC Executive Director
Rachael Johnson was looking for a way to combine her career experiences as a journalist and a lawyer. Starting Sept. 14, she'll get that opportunity in her home state of Colorado as a Local Legal Initiative attorney for the Reporters Committee for Freedom of the Press.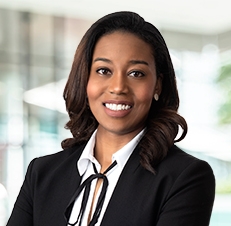 Johnson's job will be to provide "targeted, pro bono legal support to help local journalists and news organizations defend their rights to gather and report the news, gain access to public records and court proceedings, and hold state and local government agencies and officials accountable."
"I'm definitely looking forward to diving in and helping as much as I can," she told the Colorado Freedom of Information Coalition. CFOIC applied for the program with the Colorado Press Association, the Colorado Broadcasters Association and the Colorado Media Project. The Reporters Committee chose Colorado and four other states from nearly 50 applications.
"I want to work with journalists," Johnson said. "This is a very challenging time for a lot of journalists, and transparency is really important to make sure the public is informed."
Johnson's resume is long and varied. She most recently was a complex litigation attorney for a Washington, D.C., law firm and a pro bono media attorney for Harvard University's Berkman Klein Center for Internet & Society. She grew up in Centennial, studied journalism at Hampton University in Virginia and has both a law degree from the University of Denver's Sturm College of Law and a master's degree in journalism from Columbia University in New York City.
During law school, Johnson was a producer for Starz media and thought she might want to be an entertainment lawyer. Working for CBS Paramount Television in Los Angeles, "I found out quickly that my passion is more in helping journalists and not so much assisting day to day with licensing work and other corporate legal work for studios."
She covered L.A.-area city council meetings for The Neighborhood News and soon got a feature-writing job with Roll Call in D.C. After Columbia, she was an editor for Indian Country Today and then a communications adviser to Sally Jewell, U.S. Secretary of the Interior during the Obama administration.
That led to a job with the nonprofit Natural Resources Defense Council, drafting federal Freedom of Information Act requests and reviewing requested documents.
"Our work was going through those documents and finding information that we thought would be really important to the public," Johnson said, "and then communicating that to news organizations or blogging and writing about it separately."
One high-profile example: Emails and other documents obtained by NRDC shed light on an attempt by the Environmental Protection Agency during Scott Pruitt's time as administrator to set up opposing red and blue teams to debate climate change science.
For now, during the pandemic, Johnson said she will work from D.C., where the Reporters Committee is based. But in 2021 she plans to move back to Colorado, where her parents and sister still reside. She has been admitted to the bar in both D.C. and Colorado.
In its Local Legal Initiative application, CFOIC stressed the lack of an administrative appeals process in Colorado for journalists and members of the public who believe they have been improperly denied access to public records or meetings. Unlike in many other states, going to court is the only remedy.
"The fact that there is no appeals process, I can see how journalists can be so frustrated," Johnson told CFOIC.
She said she is eager to get to work on the issues facing records requesters in Colorado, including law enforcement transparency and, perhaps, the sometimes prohibitively high cost of obtaining public records.
CFOIC's application identified several other barriers to access: the deletion of emails and other electronic public records; questionable denials purportedly based on exclusions in the Colorado Open Records Act; the sealing and suppression of court records; claims that public employees' text messages discussing public business aren't public records; public officials making decisions behind closed doors; and public officials meeting illegally via emails and texts.
The Reporters Committee will choose which legal cases to file after consulting with local partners. CFOIC and its volunteer attorneys will continue to work with Colorado journalists and news organizations on freedom-of-information and First Amendment matters.
Follow the Colorado Freedom of Information Coalition on Twitter @CoFOIC. Like CFOIC's Facebook page. Do you appreciate the information and resources provided by CFOIC? Please consider making a tax-deductible donation.