By Jeffrey A. Roberts
CFOIC Executive Director
The sweeping police accountability and transparency bill state lawmakers sent to Gov. Jared Polis on Saturday will establish new statewide requirements for disclosing footage from body-worn cameras and dashboard cameras in Colorado, ensuring that recordings of alleged officer misconduct are made public in most circumstances.
When the requirements take effect July 1, 2023 (Polis says he will sign the bill into law), no longer will law enforcement agencies be permitted to withhold or significantly delay the release of video or audio from such incidents because it would be "contrary to the public interest," as the Colorado Criminal Justice Records Act currently allows.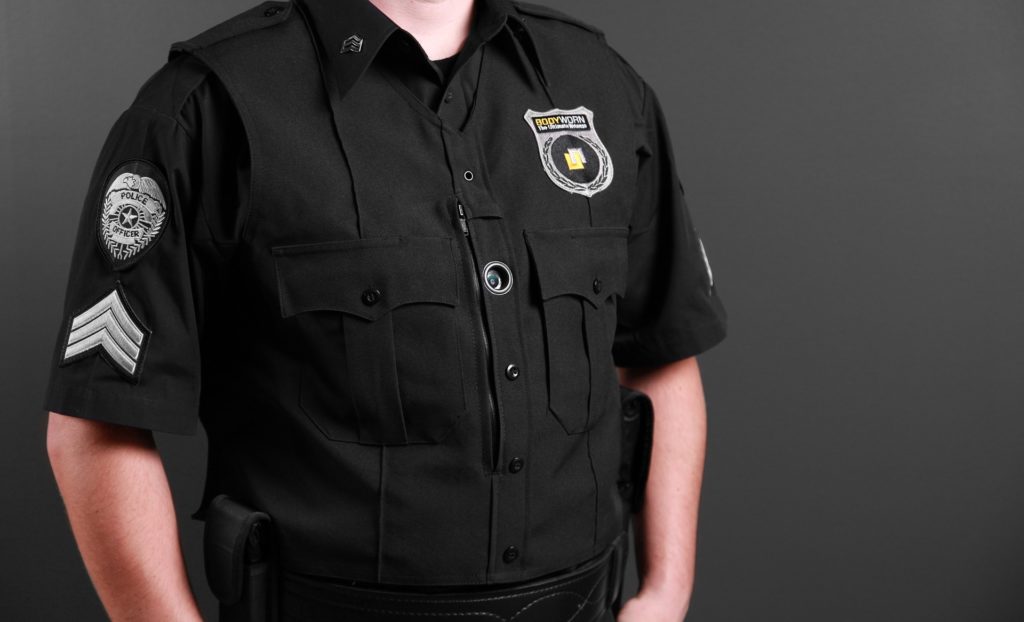 Police departments and sheriff's offices around the state have used the discretion afforded them by the CCJRA to sometimes wait months to release body camera footage or to disclose only certain portions. (It took three months for Aurora police to provide recordings of Elijah McClain's death last August. Pueblo police waited nine months to release video of officers fatally shooting Andrew Byrd in 2017.) And over the past few years, some district attorneys have pointed to the Colorado Rules of Professional Conduct, a set of rules for lawyers adopted by the Colorado Supreme Court, as a reason to restrict access during active investigations.
But Senate Bill 20-217 says all unedited video and audio recordings of incidents "in which there is a complaint of peace officer misconduct" will have to be released to the public no later than 21 days after the complaint is made. An agency will be able to delay the release of video until 45 days from the date of an allegation of misconduct if the video "would substantially interfere with or jeopardize an active or ongoing investigation." A prosecuting attorney must explain in writing why the delayed release is justified; that statement will have to be released to the public when the video is released.
"I think it's really important to think about where we would be if we didn't have video of some of the incidents that have occurred recently," said Sen. Mike Foote, D-Lafayette, during floor debate. "Having video of those makes it indisputable and makes us move on from disputing the facts to figuring out the solutions. That's why we need to have more extensive body cams and that's why we need the good provisions within this bill to account for the use of those body cams."
The bill, which requires law enforcement agencies to provide body-worn cameras to all officers who interact with the public by July 1, 2023, includes some additional provisions on the release of footage:
Redactions are allowed if a video "raises substantial privacy concerns" for criminal defendants, victims, witnesses, juveniles or informants. This could include video depicting nudity, a sexual assault, a mental health crisis or a medical emergency. Unredacted footage cannot be released without written permission from the victim or, if the victim died or is incapacitated, the victim's family.
If redaction or blurring is insufficient to protect a privacy interest, an agency must release the video to the victim or the victim's family, upon request, within 20 days after a complaint is made. The victim or victim's family must be informed they could waive their privacy interest.
If a recording depicts a death, it must be provided to the victim's family, if requested, at least 72 hours before it is made public.
Anyone who has been criminally charged in connection with an incident of alleged officer misconduct can file a constitutional objection to the release of a recording before the 21-day period expires. A court hearing on an objection must be held within seven days and a ruling must be issued no later than three days after the hearing.
Other provisions in SB 20-217 control when body cameras must be worn and activated. Except for certain circumstances, officers will have to wear and turn on their cameras "when responding to a call for service or during any interaction with the public … for the purpose of enforcing the law or investigating possible violations of the law."
Under the bill, body-worn camera recordings must be retained for a time specified in a retention schedule that complies with Colorado State Archives rules and guidelines.
The Colorado Freedom of Information Coalition supports SB 20-217, which includes several additional provisions designed to hold law enforcement officers accountable when allegations of misconduct are made. Other transparency provisions in the bill include the public reporting, in an online searchable database, of extensive information on use of force by law enforcement officers that results in death or serious injuries and the reporting of interactions between officers and the public.
Also, if a district attorney refers an officer-involved death investigation to a grand jury, but the grand jury decides not to indict the officer, the grand jury must issue and publish a report.
CFOIC this week signed a statement on law enforcement accountability and transparency prepared by the National Freedom of Information Coalition and the Brechner Center for Freedom of Information at the University of Florida.
The statement calls on more states to "enact reforms opening every aspect of the police misconduct oversight process to public scrutiny."
"Only by seeing the substance of each complaint, how it is resolved, and what consequences are imposed can the public trust that justice is being dispensed without favor," the statement says. "These records are publicly accessible today in only a small minority of states, but should be made readily available – and thoroughly archived – everywhere, without delay."
A law enacted in Colorado in 2019 established a statewide presumption of openness for records about the job performance of law enforcement officers.
Follow the Colorado Freedom of Information Coalition on Twitter @CoFOIC. Like CFOIC's Facebook page. Visit CFOIC's legislature page to track bills in the General Assembly that could affect the flow or availability of information in Colorado.