By Jeffrey A. Roberts
CFOIC Executive Director
Colorado's state auditor wants statutory authority to investigate tips about kickbacks, bribes and other kinds of fraud and abuse that might occur in state government.
Auditor Dianne Ray set up a hotline three years ago to take complaints about the misuse of government resources. But her office, which is an arm of the legislative branch, isn't explicitly authorized to examine fraud allegations by digging through books, accounts, vouchers and other records of state departments and agencies.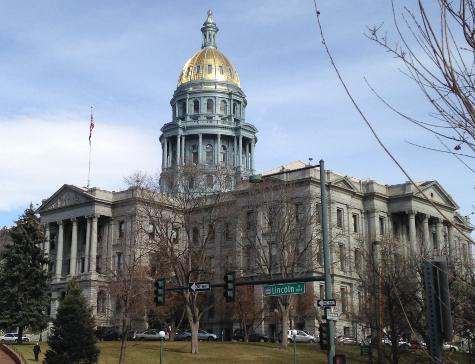 That will change in the 2017 legislative session if lawmakers approve a bill drafted for the Legislative Audit Committee.
"We want the hotline to be a trusted and effective mechanism for state employees to report suspected fraud," Audit Manager Greg Fugate told legislators recently. "And if fraud is occurring, we want to be able to detect it quickly to minimize the duration of the fraud and the losses to the state."
The Office of the State Auditor currently evaluates hotline tips "from the perspective of an audit," Fugate said, meaning the information is used to help determine areas of focus for ongoing and future performance and financial audits of state agencies and programs. While an audit provides a "10,000-foot view," he said, "an investigation really is targeted and focused on the specifics of an individual case or complaint."
If the auditor is allowed to investigate individual tips, cases will be overseen by Fugate and two other certified fraud examiners working in the office. Their investigative powers would include access to documents, work papers and other materials kept by departments and institutions of Colorado government. Cases of alleged fraud could be referred to law enforcement authorities or a local district attorney, with the auditor's office possibly assisting in any subsequent criminal investigations.
"The goal of a fraud investigation isn't to determine guilt or innocence, but to substantiate the facts and pass that along to the appropriate law enforcement agency or for administrative action," Fugate told the Colorado Freedom of Information Coalition.
The auditor's investigative reports and related materials would not be made public, except for an annual report to the audit committee. The identities of hotline tipsters also would be kept confidential to safeguard state employees from retaliation, Fugate said.
Audit committee members, who meet again Nov. 14, may add language to the current bill draft to make sure it conforms to the state's whistleblower statute.
In the 2016 session, the legislature amended the whistleblower law to prohibit the discipline of state employees who reveal confidential information while reporting instances of waste, mismanagement of public funds or abuses of authority to the state attorney general's office or another designated "whistleblower review agency."
One whistleblower who filed for protection with the AG's office under the five-month-old law went public recently with allegations about a gang-related riot at a juvenile detention facility in Colorado Springs.
The new law worked well in her case, according to a report issued Tuesday by the governor's office, "in that it allowed the whistleblower a process by which she could turn over sensitive information for review while preserving the protections" afforded her by the Colorado State Employee Protection Act.
The whistleblower, the report says, had provided emails containing information protected from disclosure under state law and the federal Health Insurance Portability and Accountability Act (HIPAA).
Follow the Colorado Freedom of Information Coalition on Twitter @CoFOIC. Like CFOIC's Facebook page. Do you appreciate the information and resources provided by CFOIC? Please consider making a tax-deductible donation.