By Jeffrey A. Roberts
CFOIC Executive Director
Rejecting the argument of a trauma surgeon's lawyers, a judge ruled last week that a 2018 state law limits the scope of Denver Health and Hospital Authority records subject to disclosure under the Colorado Open Records Act.
"Based on the plain language of the statute, the Court concludes that not all records of DHHA are public records," wrote Denver District Court Judge Stephanie Scoville in an order. "DHHA records are only subject to CORA if they fall within the enumerated list in § 25-29-109."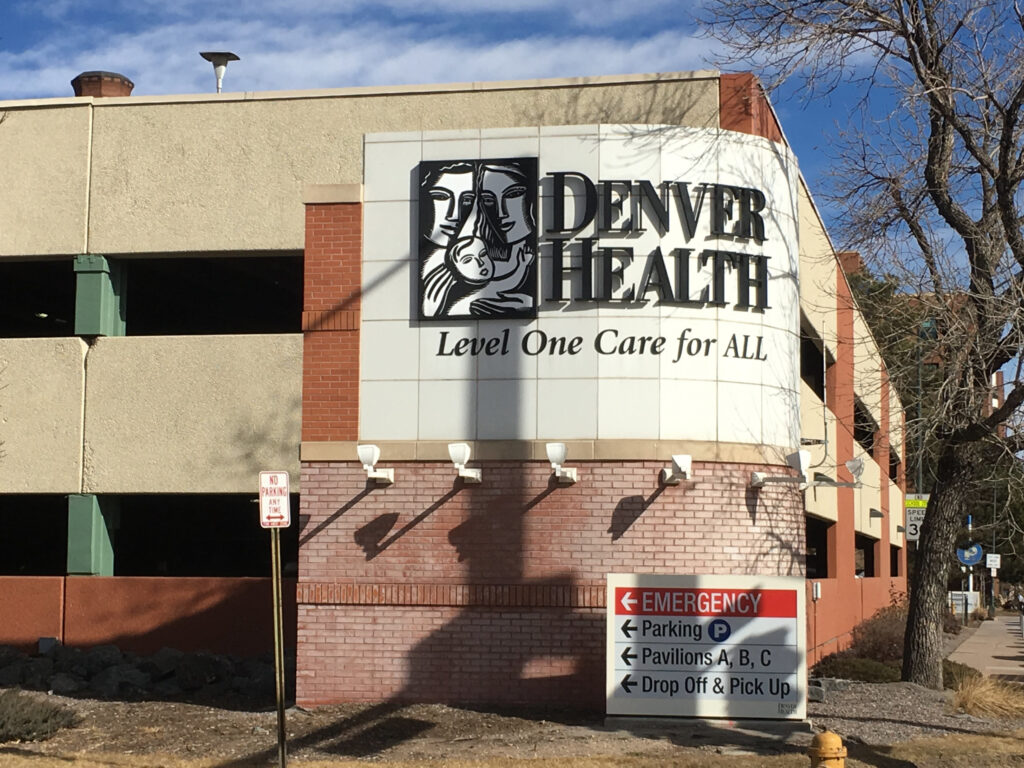 Before the enactment of Senate Bill 18-149, the statute cited by Scoville declared that CORA governs the release of Denver Health records. But the bill deleted that sentence, replacing it with a list of records — including resolutions, minutes, annual reports, financial statements, and employee salaries — that are deemed "public" under CORA.
A lawsuit filed in July by Dr. Clay Burlew, a former Denver Health employee who teaches surgery at the University of Colorado School of Medicine, argued that the amended law, while listing records that are definitively public, "does not otherwise limit DHHA's obligations under CORA."
But Scoville rejected Burlew's contention that the list "is illustrative rather than exhaustive." The amended statute, she wrote, "does not contain any language that would permit the Court to conclude that records of DHHA are considered public records outside the identified list."
The judge also examined whether specific records withheld from Burlew by Denver Health fall within the categories of documents mentioned in § 25-29-109.
The list of public records in the statute includes: 1) resolutions and other proceedings of the board of directors; 2) minutes of the board meetings; 3) annual reports and financial statements; 4) certificates, contracts, and financial agreements; 5) employee salaries; 6) bonds given by officers, employees, and any other agents of the authority; 7) personnel reports, guidelines, manuals, or handbooks, other than individual personnel files; and 8) the account of all money received by and disbursed on behalf of the authority.
Scoville determined that Denver Health must comply with Burlew's request for employee salary and bonus information, in addition to some compensation records the agency already provided to her. The judge also granted the surgeon's request for records on job postings.
But Burlew isn't entitled to records showing employee complaints of gender discrimination and correspondence about a particular physician who was considered for a managerial position in the hospital's surgery department, the judge decided.
While CORA is clear that "all writings — and therefore, all correspondence — are open records," the statute on Denver Health records "contains no such language," Scoville wrote. "Adhering to the plain language of the statute, the Court concludes that internal correspondence about the listed categories of public records are not identified as public records."
Individual employee complaints of discrimination, the judge found, do not "fall within § 25-29-109."
Scoville wrote that she will review other disputed records in camera and resolve the remaining issues at an upcoming hearing. A hearing set for Oct. 4 was postponed.
Follow the Colorado Freedom of Information Coalition on Twitter @CoFOIC. Like CFOIC's Facebook page. Do you appreciate the information and resources provided by CFOIC? Please consider making a tax-deductible donation.