By Jeffrey A. Roberts
CFOIC Executive Director
Gov. Jared Polis' signature Friday on House Bill 19-1119 unclogged a major blockage in the flow of public information in Colorado by establishing a statewide presumption of openness for records about the job performance of law enforcement officers.
Until now, agencies could withhold records of completed internal affairs investigations upon a finding that disclosure would be "contrary to the public interest." Most police departments and sheriff's offices around the state routinely made such findings, according to a 2018 University of Denver Sturm College of Law study, or they enforced blanket policies that made internal affairs files strictly off-limits to journalists and other requesters.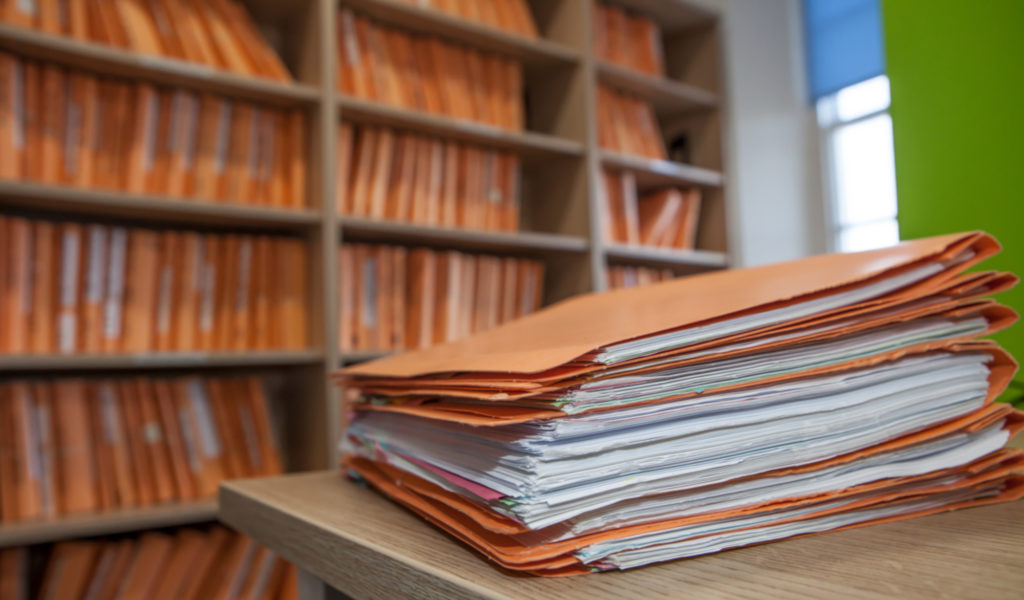 Fair or not, as Sen. Mike Foote said during a legislative committee hearing, keeping these records secret may have given the public the impression that agencies "have something to hide." The new law will help to build trust between law enforcement agencies and the communities they serve, said the Lafayette Democrat, who sponsored the bill with Rep. James Coleman, D-Denver.
Here are some things to know about HB 19-1119, which went into effect when Polis signed it:
Official action. Under the Colorado Criminal Justice Records Act (CCJRA), only a subset of "records of official action" must be released to the public (unless they are sealed by a court order). An agency can withhold all other criminal justice records if it makes that "contrary to the public interest" determination after conducting a balancing test of various factors.
The list of "official action" records open for inspection has been relatively small, encompassing only basic arrest reports and other records that track a defendant through the criminal justice system. Now, however, it also includes files on completed internal affairs investigations, depending on the type of allegation made against an officer.
In uniform or on duty. The new law applies only to records "related to a specific, identifiable incident of alleged misconduct involving a member of the public" while an officer is in uniform or on duty. The CCJRA standard for determining disclosure of non-"official action" records still applies to internal investigations concerning an officer's off-duty conduct.
What's available. An entire investigation file is open for public inspection, if requested, including witness interviews, video and audio recordings, transcripts, documentary evidence, investigative notes and a final departmental decision. However, a records custodian may first provide the requester with a summary of the file.
The hope is that agencies use the Denver Department of Public Safety's practice as a model for disclosing internal affairs records. Denver, the only Colorado law enforcement jurisdiction that regularly releases IA files, first provides disciplinary orders and letters that contain detailed summaries of an investigation. Reporters often are satisfied with the amount of information contained in those summaries, but also can request the full file.
Redactions. Prior to providing access to an internal investigation file, certain information must be redacted while certain other information may be blacked out.
Among information that must be removed: Personal identifying information such as Social Security numbers, driver's license numbers and passport numbers; information that identifies confidential informants, witnesses or victims; and a law enforcement officer's home address, personal phone number and personal email address.
Records custodians are allowed to withhold: compelled statements made by officers who are the subject of a criminal investigation; videos or photographs that raise substantial privacy concerns; the identity of officers who volunteered information but are not the subject of the internal investigation; specific information that would reveal confidential intelligence information or security procedures; and internal investigation files if there is an ongoing criminal case against the officer who is the subject of the investigation.
Not "personnel files." In refusing to release internal affairs records, some law enforcement agencies have cited an exemption in the Colorado Open Records Act that makes "personnel files" confidential. The new law specifically states that internal investigation records examining an officer's in-uniform or on-duty interactions with a member of the public do not fall within CORA's definition of "personnel files."
Challenging a denial. A records requester can ask for a written explanation of the reasons for any redaction, and anyone denied access to information in a completed internal affairs file can file a lawsuit in district court. If a legal challenge is pursued under the new law, a judge is to make an independent assessment of whether the records – or any portion of the records – were improperly withheld, without placing weight on the record custodian's initial decision.
The classification of completed internal affairs files as "records of official action" may be an important factor for a court to consider. The Colorado Supreme Court wrote in 2008, in a case involving the grand jury indictment of Aaron Thompson (who later was convicted on charges related to his daughter's disappearance), that "the CCJRA does not grant any criminal justice agency, including a court, any discretion as to whether to disclose a record of official action in its entirety, in part, or not at all."
Fees. The CCJRA allows records custodians to charge "reasonable fees," not to exceed actual costs, to research, retrieve and redact requested records. Many agencies have adopted the hourly rate set forth in CORA (currently a maximum of $30 per hour after the first hour). The cost of a copy cannot exceed 25 cents per standard-sized page.
Not retroactive: The new law applies to internal investigations initiated after the bill's effective date.
Follow the Colorado Freedom of Information Coalition on Twitter @CoFOIC. Like CFOIC's Facebook page. Do you appreciate the information and resources provided by CFOIC? Please consider making a tax-deductible donation.