Update: HB 19-1297 passed the Senate 34-1 on Friday, May 3, and was sent to the desk of Gov. Jared Polis.
By Jeffrey A. Roberts
CFOIC Executive Director
Colorado's statute on county jail records is so antiquated, it still requires jailers to keep inmate information "in a book."
It also dictates the collection of only a few data points, such as name, age, sex, offense, term of sentence, fine and citizenship.
But a bill making its way through the Colorado legislature would significantly expand our knowledge about who is incarcerated in county jails throughout the state, also providing the public and policymakers with a statewide picture. The goal of House Bill 19-1297 is to get "the information we need to make good decisions" about corrections policies in Colorado, said Rep. Hugh McKean, a Loveland Republican who is sponsoring the bipartisan legislation with Rep. Mike Weissman, an Aurora Democrat.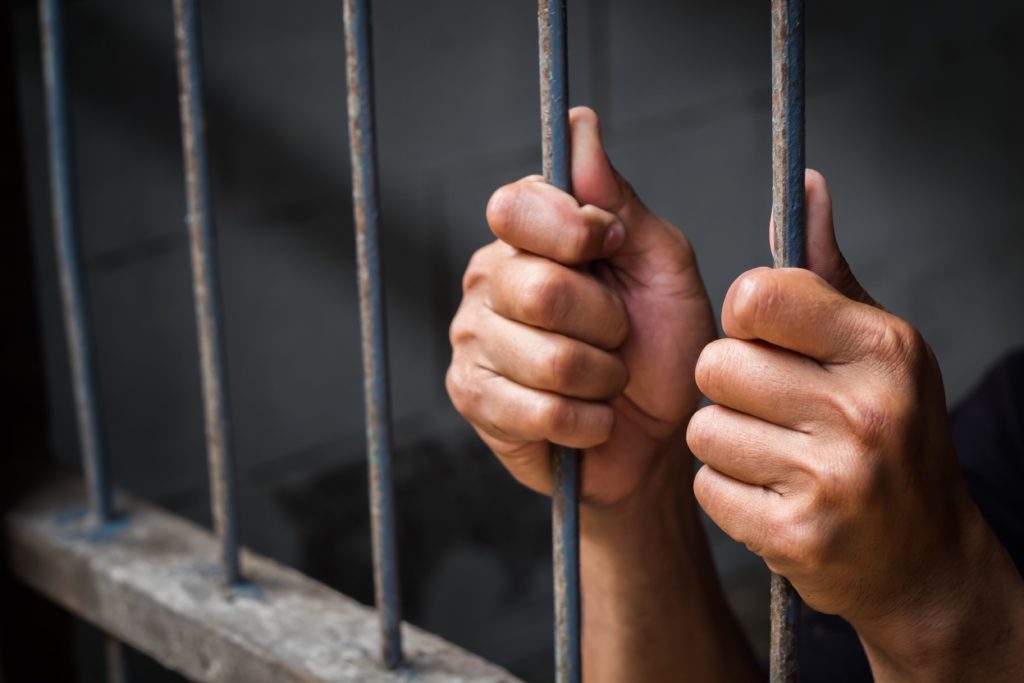 "Jail data is the biggest missing link in understanding incarceration in Colorado," said Becca Curry, criminal justice research and policy counsel for the American Civil Liberties Union of Colorado. She testified in favor of the bill recently before the House Judiciary Committee, telling legislators that Colorado does not collect or retain statewide data about its jail populations.
"As a result," Curry said, "it's impossible to understand the role of jails in our overcrowding crisis. The public knows very little about how jails operate, and lawmakers cannot make smart, data-driven decisions to address challenges that sheriffs face in their facilities."
In 2017, The Denver Post reported on a lack of statewide information about in-custody deaths in Colorado jails. After several such deaths in early 2016, Post reporters sent open-records requests to sheriffs in all 64 counties "in attempt to answer the question of how many people die behind bars in Colorado's jails and why they die." The Post found 24 jail deaths in 2015, up from 11 four years earlier, even though the jail population declined during that period. From 2010 to 2016, 117 people died in Colorado's county jails.
HB 19-1297, which passed the House on a 60-3 vote Friday, would require jailers to report inmate deaths among several other data elements, including name, date of entrance, date of birth, race, ethnicity, gender, criminal charges (if any), term of sentence (if any) and bond. (Citizenship is not mentioned in the proposed new statute.)
Among the bill's other required information: operational capacity; the number of confined inmates; the number of sentenced inmates; the number whose most serious charged offense is a felony; the number whose most serious charged offense is a misdemeanor; and the number held solely for a municipal offense.
As with the current statute, a daily record would be available to the public during "reasonable hours." Starting next year, if the bill is enacted, each jail facility will be required to submit quarterly reports to the Colorado Division of Criminal Justice that include snapshots of the data. The division will publish the statewide and individual jail information "in a searchable and sortable format" and, if possible, make that information available online in an interactive format.
Larimer County is one of a few Colorado counties that already publish online dashboards of information about their jails, but some others "know very little about their jail populations," Curry told lawmakers. Statewide, she said, Colorado officials can't answer "basic questions" such as how many people are in custody and for what offenses and how many people are in jail because they can't post bond.
Florida recently enacted a more comprehensive law that requires the collection of criminal justice data from multiple agencies and facilities around the state, including county detention facilities, and the posting of that information in a centralized online database.
HB 19-1297 now goes to the Senate with the General Assembly in session for one more week.
Follow the Colorado Freedom of Information Coalition on Twitter @CoFOIC. Like CFOIC's Facebook page. Visit CFOIC's legislature page to track bills in the General Assembly that could affect the flow or availability of information in Colorado.