By Jeffrey A. Roberts
CFOIC Executive Director
Tim Lomas was puzzled over the summer when a Denver city inspector quickly closed the complaint he had filed about his neighbor's dog-grooming business.
"To me, it was like they didn't even investigate," said the Platte Park resident. "I wanted to get phone records to see if they at least contacted my neighbor to even discuss the issue. I wanted to know if the city was doing anything at all to investigate the complaint I filed."
But Denver Community Planning and Development rejected Loma's request for records showing details (date, time and duration) of calls made by the inspector on her city-issued cellphone on two specific dates in July.
"Though we do have city issued cellphones, CPD does not keep any phone records and I am unable to provide them," responded Shea Scott, operational supervisor for Community Planning and Development.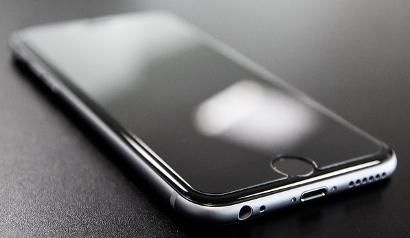 The city's IT governance manager, Tricia Scherer, responded further to Lomas' attorney, Marc Flink of Baker & Hostetler. Denver's Technology Services department doesn't maintain or keep records of "date/time/duration of calls made or received" by inspectors, she wrote in an email. "Technology Services pays certain aggregate mobile telephone services invoices, but they do not contain information or records related to a specific employee."
The Colorado Open Records Act defines public records to include "all writings made, maintained, or kept" by a government or agency. But are records related to a government-issued cellphone disclosable under CORA if the city has access to them but doesn't maintain them?
The city can get the records from its cellphone provider. That's apparent from Denver's mobile device policy, which requires department heads and managers to annually review every employee's compliance and his or her "continued necessity" to use a mobile device for city business.
Denver's contractual right to access the phone records is clear, Flink wrote in an email to Assistant City Attorney Mitch Behr. "Not only does the city have that contractual right, it is a contractual right that the city periodically exercises to obtain such records, such as in the case where the city wants to verify substantial business use of the mobile device."
Flink also noted that the Colorado Court of Appeals in 1994 held that the disclosure of records under CORA is not determined by the location where the records are maintained. That case involved documents kept by the general contractor responsible for the construction of Coors Field. The documents were public records, the appellate court ruled, because they were used by the Denver Metropolitan Major League Baseball Stadium District "in the exercise of its official functions."
Courts elsewhere also have concluded that possession of documents by a third party doesn't determine whether they are subject to disclosure as public records. What matters is whether the records can be tied to the "transaction of public business," not whether the records are in a public database or one "privately contracted" by a public body, a Virginia court ruled in 2008 in a case involving email messages.
"To rule otherwise would permit public records of significance to a consideration of the affairs of governance to be shielded from public scrutiny," the court said.
Other governments in Colorado have turned over cellphone records in response to CORA requests.
In August, The Greeley Tribune obtained call logs for the county-issued cellphone of Weld County Commissioner Sean Conway, who then announced that he wanted residents to contact him via his private phone and email address.
In response to a CORA, Weld County provided Tribune reporter Tyler Silvy with call data similar to what Lomas requested from the city of Denver. Weld County "considered it to be in their possession because they had access to it and it's their bill," Silvy said. "It was not an issue for them at all."
In 2008, Gov. Bill Ritter turned over records from his state-paid Blackberry device in response to a Denver Post request. The Post also requested records tied to Ritter's personal cellphone, which he used for both personal and government business, but the Colorado Supreme Court decided that his personal phone records were not subject to disclosure under CORA.
The Colorado Freedom of Information Coalition asked Denver Community Planning and Development about Loma's CORA request and was referred to Behr in the city attorney's office.
The CFOIC hasn't been able to reach Behr to discuss the city's position, but Flink said Behr left a message with him saying the city isn't inclined to make an exception to its policy about mobile phone records under the circumstances of Loma's request.
Follow the Colorado Freedom of Information Coalition on Twitter @CoFOIC. Like CFOIC's Facebook page. Do you appreciate the information and resources provided by CFOIC? Please consider making a tax-deductible donation.