By Jeffrey A. Roberts
CFOIC Executive Director
A Denver news organization's lawsuit seeks the public disclosure of photos showing the tourniquet and plastic bed sheets allegedly used to kill an inmate at the federal Supermax prison in Florence last year.
Filed earlier this month in Fremont County District Court by FOX31 investigative reporter Rob Low and the station's owner, Nexstar Media Group, the complaint says the photos are part of the autopsy report on LaMarcus Hillard and should have been released by Fremont County Coroner Randy Keller in response to a Colorado Open Records Act (CORA) request.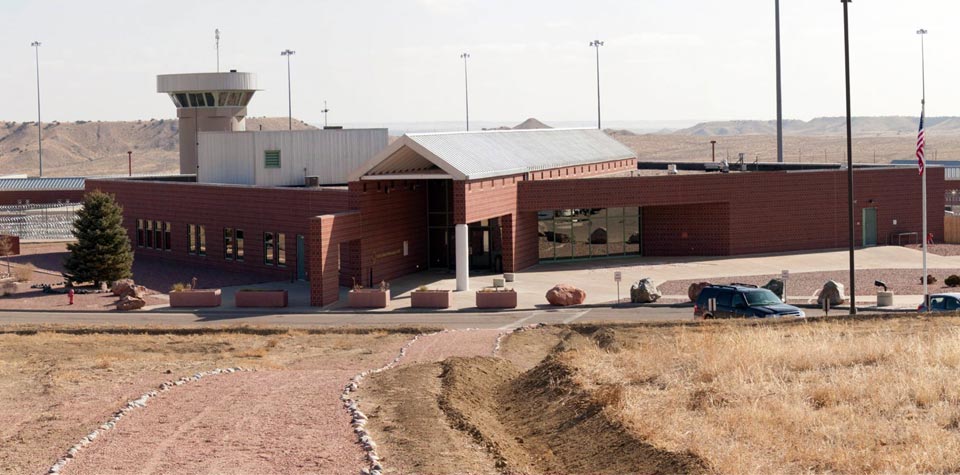 Autopsy reports are specifically excluded from a CORA provision that requires government records custodians to withhold "medical" data and information. Keller's office provided Low with the written report on Hillard's death but claimed the photos are not subject to disclosure. A subsequent letter from Fremont County Attorney Brenda Jackson contended the coroner's office is a "criminal justice agency" and that the photos are part of ongoing criminal investigation.
The lawsuit, prepared by attorney Rachael Johnson of the Reporters Committee for Freedom of the Press, notes that the Colorado Supreme Court held in 1974 that coroner's reports are public records subject to CORA and the Colorado Court of Appeals ruled in 1987 that autopsy reports may be kept from the public only if a coroner goes to court and shows that disclosure would "do substantial injury to the public interest."
"In this case, there is no risk of a substantial injury to the public interest," Johnson wrote, adding that Low did not request any photos of Hillard's body. "The Plaintiffs do not seek any investigative information that may be contained in the coroner's files but is not recorded in the Autopsy Report itself," and there are no CORA provisions permitting the coroner to withhold the requested photos on grounds they are medical or health records, the complaint says.
Hillard, 40, was serving a 25-year sentence at Supermax, also known as ADX Florence, for possession of cocaine with intent to distribute. He was found unresponsive the morning of Sept. 19, 2020, and later pronounced dead.
According to the Dec. 7 autopsy report, Hillard died "as a result of ligature strangulation." The report says the ligature was 'fashioned out of twisted bedsheet" and that Hillard was found "bound at the hands and feet with plastic sheeting over his head while being strangled by an inmate in an adjacent room. The ligature was reportedly fed through a food slot."
Follow the Colorado Freedom of Information Coalition on Twitter @CoFOIC. Like CFOIC's Facebook page. Do you appreciate the information and resources provided by CFOIC? Please consider making a tax-deductible donation.