By Jeffrey A. Roberts
CFOIC Executive Director
Several Colorado news organizations have asked a Chaffee County District Court judge to reconsider his June 4 order sealing the 130-page arrest warrant affidavit for Barry Morphew, who is accused of murdering his wife Suzanne Morphew in 2020.
Calling the affidavit "the lengthiest and most detailed" he has seen in nearly 30 years of experience with criminal cases, Judge Patrick Murphy closed the record until at least early September. He wrote that releasing the affidavit prior to an investigation conducted by Barry Morphew's defense attorneys could hamper their ability to effectively prepare a case.
The judge also raised concerns about the potential for harassment of the Morphews' two daughters and the affidavit's length, writing that redaction would be "a time-consuming process and one the Court cannot meaningfully complete without the input and involvement of both parties … Allowing the parties time to review and understand the amount of information in the case overrides the public's presumptive access currently."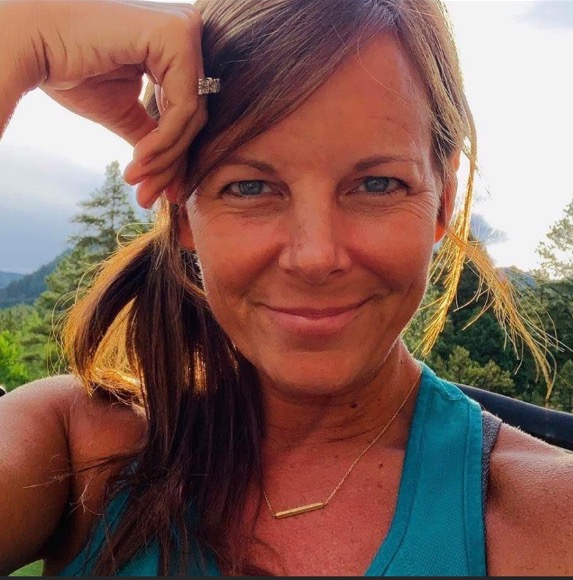 But a response filed Thursday by media attorney Steve Zansberg argues that the affidavit's length and details contained in the document "are not legitimate grounds to deny the public's presumptive right to inspect it," nor is Barry Morphew's "investigation" of the case against him.
Colorado Rule of Criminal Procedure 55.1, which went into effect May 10, "imposes a heightened burden on any party seeking to overcome the public's strong presumptive right to access" a court record, wrote Zansberg, who is president of the Colorado Freedom of Information Coalition.
If the affidavit contains extremely sensitive personal or private information unrelated to the prosecution's need for the arrest warrant, "Rule 55.1 provides that such information may be redacted, but only upon a judicial finding that its disclosure would countervail some specified 'substantial interest,'" the request for reconsideration says.
Barry Morphew's own "investigation" is not a substantial interest, Zansberg contended, because criminal defendants are not required to produce evidence from an investigation at trial; their goal is to show that the prosecution's investigation was inadequate.
"As the party who is asking this Court to deny the public its presumptive right to access court records, the Defendant bears the burden of showing that public disclosure of each page, each paragraph, each sentence, each word, in the affidavit poses a substantial and real threat to his ability to prepare and present his defense. He has not done so; nor could he."
Zansberg noted that prosecutors do not oppose the public release of the affidavit, and he argued there are "multiple adequate and less restrictive means" to protect the safety and well being of the Morphew children.
The judge's order, he wrote, excuses both parties in the case and the court from complying with "the clear mandate" in Rule 55.1 to provide the public with a redacted version of the affidavit. While doing so "may be time-consuming or burdensome, there is no suggestion in (Rule 55.1) that its requirements can be suspended or disregarded because the Court and the parties are engaged in performing other (presumably more important) tasks."
The Colorado Supreme Court adopted Rule 55.1 after a 2016 proposal made by Zansberg as CFOIC president and a 2018 series of Denver Post stories that shed light on thousands of court cases hidden from public view.
The new rule requires criminal courts in Colorado to publicly docket motions limiting access to court files and any hearings convened to consider such motions. More significant, a judge's written order justifying the suppression of criminal court records must be made public. A judge must show that making the records inaccessible serves a "substantial" interest that outweighs the public interest.
The media consortium seeking the Morphew arrest affidavit includes The Associated Press, The Denver Post, The Gazette, KCNC-TV (CBS4), KDVR-TV (FOX31), KKTV-TV (11 News), KMGH-TV (Denver7), KOAA-TV (News5), KRDO-TV, KUSA-TV (9NEWS) and KXRM-TV (FOX21).
Barry Morphew faces charges of first-degree murder and destroying his wife's body in an attempt to avoid arrest. Suzanne Morphew was reported missing on May 10, 2020. Barry Morphew was arrested after a year-long search for her body, which has not been found.
Follow the Colorado Freedom of Information Coalition on Twitter @CoFOIC. Like CFOIC's Facebook page. Do you appreciate the information and resources provided by CFOIC? Please consider making a tax-deductible donation.