By Jeffrey A. Roberts
CFOIC Executive Director
A bipartisan bill in the Colorado legislature would require the state's judicial branch to publish higher-court opinions online in a searchable format and at no cost to the public.
The judiciary currently provides free website access to Colorado Supreme Court and Colorado Court of Appeals rulings but only going back about 20 years. Google Scholar's database goes back to 1950, but it's missing many opinions issued between 1982 and 2000.
While private services such as LexisNexis, Westlaw and Bloomberg offer complete collections dating to when Colorado became a state in 1876, the sponsors of House Bill 20-1130 said everyone should have access to all state judicial opinions without having to pay a fee.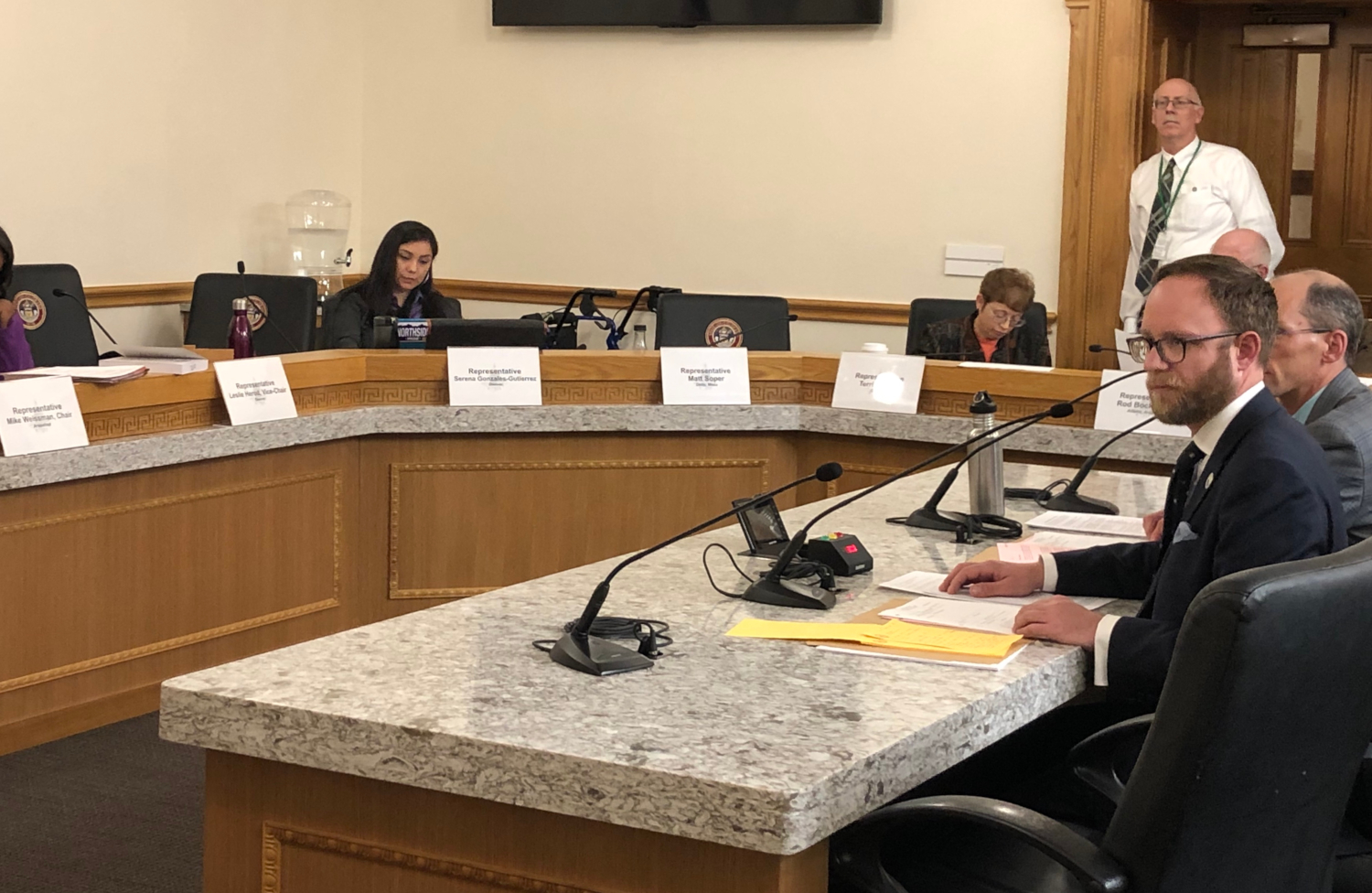 "If law is for the people and people are expected to know the law, and case law is considered law, then you should be able to have access to any case that's considered precedential free of charge," Republican Rep. Matt Soper of Delta said Tuesday during a House Judiciary Committee hearing.
The private subscription services and those that offer some opinions for free "are under no obligation to the residents of our state," added Democratic Rep. Mike Weissman of Aurora. "They could disappear off the internet tomorrow. If we move forward with this legislation, then we are putting the responsibility where I think it belongs – with our courts."
Colorado's judicial branch supports the bill, which passed unanimously and was sent to the House Appropriations Committee. Putting all Colorado Supreme Court and Colorado Court of Appeals cases online is expected to cost $97,500 initially and about $5,000 annually thereafter, although Soper said the ongoing updates could end up costing much less.
Rather than scanning and uploading old opinions kept at the state archives, the judicial branch likely will contract with Westlaw or another third-party vendor that has a complete collection. Annotations and any other copyrighted material would be stripped out before the cases are added to the new website.
"We have wanted to do this for a long time, but we couldn't do it with existing resources," said Andy Rottman, counsel to Chief Justice Nathan Coats. "This bill gave us an opportunity to take a hard look at what that would take, and it surprised us how easy this would be going with a third-party vendor."
As currently written, state law only requires judicial opinions to be published in books, which makes research difficult for pro se litigants and others who don't have access to online legal databases.
HB 20-1130 would require the new judicial branch website to be ready by Mar. 1, 2022.
Soper told the Colorado Freedom of Information Coalition his "next goal" is the creation of a Colorado version of PACER, the online portal for federal court records. District court records aren't available online for people who don't have access to a subscription service such as LexisNexis.
Follow the Colorado Freedom of Information Coalition on Twitter @CoFOIC. Like CFOIC's Facebook page. Visit CFOIC's legislature page to track bills in the General Assembly that could affect the flow or availability of information in Colorado.