By Jeffrey A. Roberts
CFOIC Executive Director
A bill to open records on completed police internal affairs investigations cleared its first legislative hurdle Tuesday evening, passing the House Judiciary Committee on a 7-4 vote.
Similar in many respects to unsuccessful 2018 legislation, House Bill 19-1119 is an "an opportunity to facilitate growth in trust between law enforcement and the communities they serve," said Rep. James Coleman, the Denver Democrat who introduced the measure. "When we support growth in trust and transparency, the relationships between law enforcement and Coloradans can deepen in positive ways."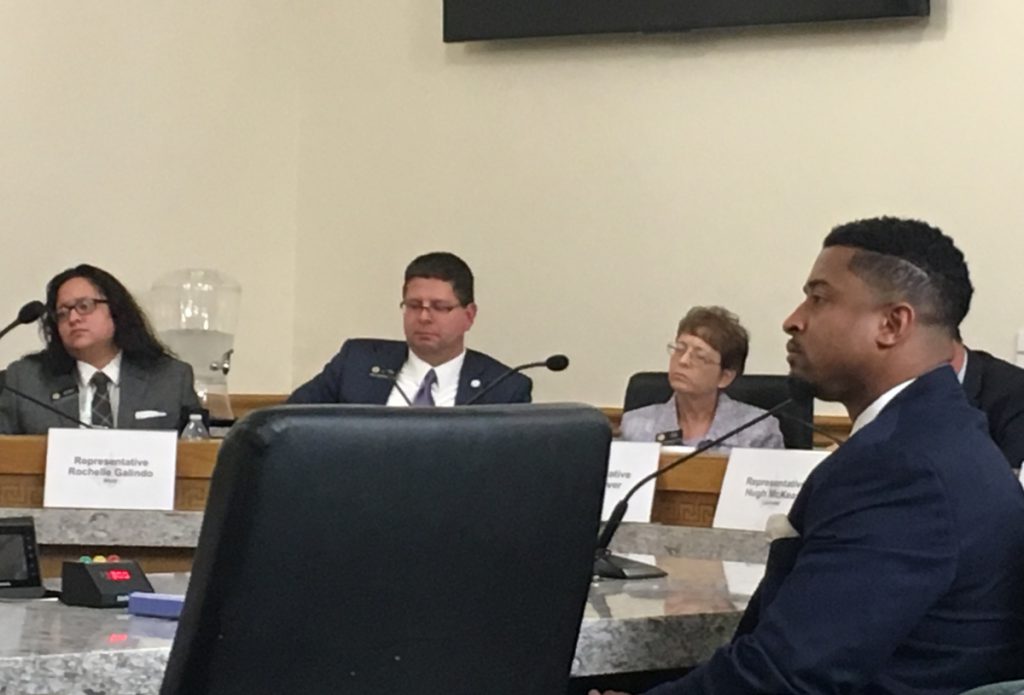 As amended by the committee, the bill would require disclosure of records that examine a law enforcement officer's in-uniform or on-duty conduct once an internal investigation is finished. A requester would have access to records "related to a specific, identifiable incident of alleged misconduct involving a member of the public," including witness interviews, recordings, transcripts and documentary evidence, although law enforcement agencies would be permitted to first provide a summary before giving access to an entire internal affairs file.
Private information, such as an officer's home address and phone number, would be redacted from the records along with contact information for confidential informants, victims and witnesses and the identity of juveniles. Law enforcement would have discretion to black out certain other data such as confidential intelligence information, the identity of officers who participated in an internal investigation but weren't the subject of the investigation and compelled statements made by officers who are the subject of a related criminal investigation.
A key provision is that internal affairs files would be records of official action and no longer part of a broad category of criminal justice records that custodians may withhold upon a finding that disclosure would be "contrary to the public interest." The bill also makes it clear that records examining the in-uniform or on-duty conduct of an officer do not fall within the Colorado Open Records Act definition of "personnel files" that are off limits to the public.
University of Denver Law Professor Margaret Kwoka told committee members about the February 2018 study she led, "Access Denied," which found that many law enforcement agencies in Colorado routinely reject public records requests for internal affairs files, often without conducting a balancing test of interests set forth by a 2005 Colorado Supreme Court ruling.
"Our study demonstrates that a case-by-case balancing test does not protect the public's right to access important government accountability records," Kwoka testified. "Law enforcement agencies may not understand how it applies to a given case and default to a categorical rule of denial or failure to respond."
A follow-up study done for the Colorado Freedom of Information Coalition by DU law student Brittany Garza showed generally easy access to police internal affairs records in several other states. In Colorado, Denver is the only jurisdiction that consistently makes internal affairs files available to the public, first providing detailed summaries that journalists and others may use to request additional records.
Other law enforcement agencies around the state don't even provide summaries, testified Noelle Phillips, breaking news editor at The Denver Post. She said Post reporters request disciplinary files from Denver every month and discuss each case to determine news value, considering factors such as an officer's rank, past disciplinary history and the severity of the infraction.
"Sometimes we don't report what we find, and it puts the debate to rest," Phillips said. "We're not in the business of officer shaming for the sake of sensational headlines. Rather, we want to hold police officers and their commanders accountable for their actions."
She told the committee how access to the internal affairs records of five finalists for Denver police chief, all internal candidates, "contributed to the public discussion of who would be the best choice to lead the department."
HB 19-1119 is supported by CFOIC, the American Civil Liberties Union of Colorado, the Colorado Press Association, the Colorado Broadcasters Association, Colorado Common Cause and the Independence Institute.
Because of changes made to this year's version, Coleman said the police chiefs' association, district attorneys' council and the Colorado Municipal League are taking neutral positions. Testifying against the bill Tuesday were representatives of the Fraternal Order of Police of Colorado.
Donald Sisson, the FOP's general counsel, told lawmakers that the bill would "essentially eliminate" the balancing test used to determine whether internal affairs files should be disclosed under the Colorado Criminal Justice Records Act. "The bill proposes to get rid of one side of the scale – the officer privacy side," he said.
The measure, which now heads to the House floor for debate, would only apply to internal investigations started after the bill's effective date.

Follow the Colorado Freedom of Information Coalition on Twitter @CoFOIC. Like CFOIC's Facebook page. Do you appreciate the information and resources provided by CFOIC? Please consider making a tax-deductible donation.