By Jeffrey A. Roberts
CFOIC Executive Director
A district court judge made "egregious" errors last year in deciding that Colorado's Sunshine Law did not require members of an elected town board to discuss the censure of a fellow board member in an open meeting, the Colorado Freedom of Information Coalition contends in a brief submitted to the Court of Appeals this week.
The Oct. 31, 2022, ruling by Rio Grande County District Court Judge Crista Newmyer-Olsen "declares that a meeting of a local public body that was duly noticed and an advance agenda published, at which they voted in public to conduct an executive session, and upon emerging therefrom promptly voted to sanction an absent member of that body — was, in fact, not a 'public meeting' at all," says the friend-of-the-court brief, drafted by CFOIC president Steve Zansberg, a First Amendment and media attorney.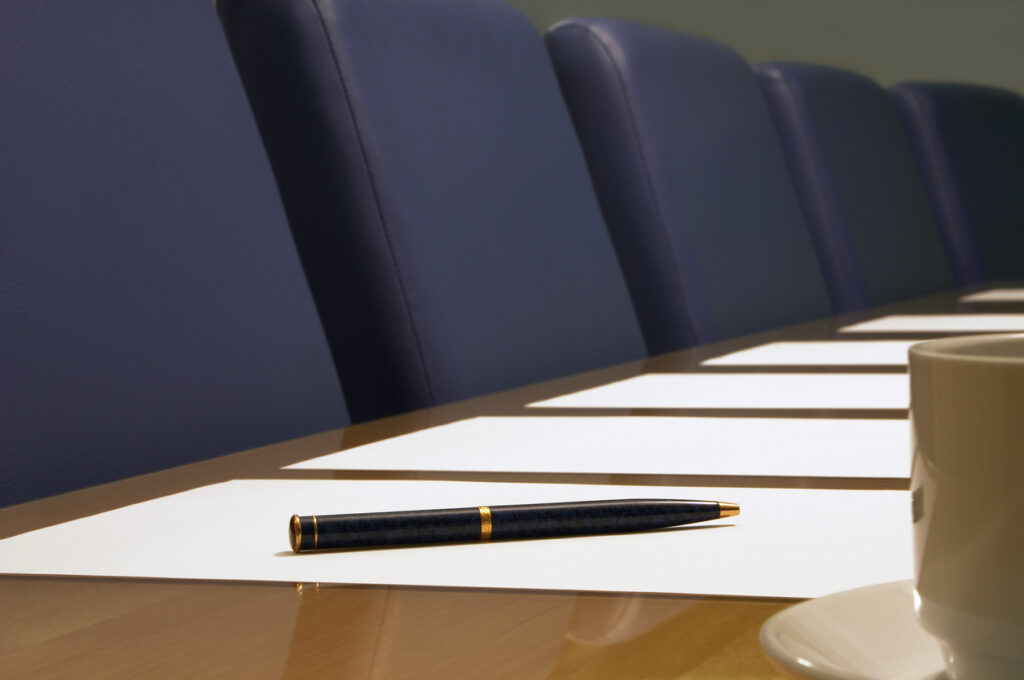 "The error in this ruling is so obvious, it hardly needs explanation."
Newmyer-Olsen's order came in a lawsuit brought against the trustees of Del Norte, a statutory town in southern Colorado, by former town board member Laura Anzalone.
Anzalone alleged that the trustees held a "substantial" unauthorized discussion about censuring her during an Oct. 18, 2021, executive session convened to receive legal advice from their attorney. The trustees unlawfully crafted a 260-word censure resolution in the closed-door meeting and then "rubber stamped" their decision in public, she contended.
But Newmyer-Olsen dismissed the Colorado Open Meetings Law claim, concluding that that the board's opinion of her "performance as a trustee, which took the form of a censure," is not subject to the law because a censure does not concern the "formation of public policy."
The judge cited a 2004 Colorado Supreme Court ruling that, in order for a meeting to be subject to the open meetings law, there must be "a demonstrated link between the meeting and the policy-making powers of the government entity holding or attending the meeting." The censure of Anzalone "does not have anything to do with laws or measures that affect the general public," Newmyer-Olsen wrote.
Asking the Court of Appeals to reverse the ruling, CFOIC's brief argues that a discussion of public business under the open meetings law is not "narrowly confined to the actual passage of laws, ordinances, regulations or other 'official action.'"
"The text of the statute makes quite plain that 'public business' encompasses any actions that a public body is authorized by law or administrative rule to take, including deciding whether to conduct an executive session on any authorized topic, and in which decisions (formal or informal) cannot be made."
"Discussing possible removal or other sanctioning of a member of a local public body is unquestionably the 'public business' of that body," the brief adds.
The open meetings law, part of the Colorado Sunshine Act of 1972, requires local public bodies to open any meetings of a quorum or three or more members — whichever is fewer — at which public business is discussed. It prohibits public bodies from discussing public business in executive sessions beyond the scope of certain authorized topics, and it bars them from adopting any policy or position in secret.
The Del Norte board's Oct. 18, 2021, executive session was listed on the agenda as a conference with the town attorney "for the purpose of receiving legal advice on specific legal questions concerning Trustee removal." Also on the agenda: "Action by Town Board as a result of Executive Session relating to Trustee removal." But instead of removing Anzalone from the board, the trustees censured her for "misconduct" concerning enforcement of the town code.
"The District Court concluded, completely irrationally, that because the Board decided behind closed doors — something it is specifically prohibited from doing — not to remove Ms. Anzalone from the Board, the entire discussion that led up to that decision (adopting a position) did not involve the discussion of its 'public business,'" Zansberg wrote in CFOIC's brief.
The court's "most egregious error," he added, was its "fundamental misunderstanding of the purpose of the Open Meetings Law, which is to afford the public the opportunity to observe for themselves, in real time," the board's deliberations leading up to its vote on a matter. A meeting under the law "is defined by what information it is being 'convened to discuss' — in advance, prospectively — regardless of what decision ultimately emerges from that discussion."
"It is not the actual decision that gets made — to adopt a proposed court of action or reject it — but the discussion that serves as the basis for that decision (either way) that the public is entitled to observe."
A brief filed with the Court of Appeals by Anzalone's attorney, Katayoun Donnelly, argues that the town board's censure of Anzalone "is void" because it was "discussed, drafted, and agreed upon during a meeting closed to the public, and no subsequent public meeting cured that violation."
Follow the Colorado Freedom of Information Coalition on Twitter @CoFOIC. Like CFOIC's Facebook page. Do you appreciate the information and resources provided by CFOIC? Please consider making a tax-deductible donation.