By Jeffrey A. Roberts
CFOIC Executive Director
Citing two Colorado Supreme Court decisions, a judge has ordered the Aurora Police Department to produce a written analysis of "pertinent factors" it did not weigh before rejecting an open records request for an internal affairs investigative file.
As we reported in December, Kevin Ravenscroft is suing Aurora and its records custodian over the city's "blanket policy" of refusing to disclose police IA files. In a court brief filed earlier this month, Aurora acknowledged that it denied Ravenscroft's request for records related to a 2016 incident based on the Aurora City Charter and police department policies, both of which make internal affairs files confidential.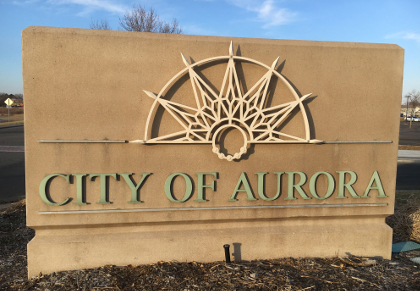 In a preliminary order issued Wednesday, Arapahoe County District Court Judge John L. Wheeler wrote that Aurora must conduct a balancing test before he can determine whether the denial was "arbitrary or capricious" under the Colorado Criminal Justice Records Act (CCJRA).
The judge pointed to Colorado Supreme Court decisions in 2005 and 2008, both of which required law enforcement agencies to consider public and private interests in deciding whether to publicly disclose all or portions of IA files and other criminal justice records. The earlier case centered on whether The Denver Post was entitled to inspect tapes by made the Columbine High School killers.
Ravenscroft's records requests stemmed from an incident in which police officers were mistakenly dispatched to his Aurora apartment, according to his lawsuit. An officer allegedly threw Ravenscroft to the ground, handcuffed him and entered his home without a warrant or Ravenscroft's consent.
Through his lawyers, Ravenscroft twice tried to obtain investigative records concerning the June 2016 incident. But Lisa Horton, Aurora's municipal records supervisor, denied the requests, citing the officer's "legitimate expectation of privacy" as well as a city charter provision and police department directives that limit the disclosure of internal affairs files "not only as to external entities, but also internally."
"Admittedly, the City did not make a determination based on this specific situation," says a court brief filed by Aurora on Jan. 8. "Such a determination would put the custodian of records or his designee in the untenable position to make a decision that violates Departmental policy and City Charter."
There are no judicial decisions in Colorado regarding conflicts between the CCJRA and the municipal charter of a home rule city like Aurora, the brief notes.
"No court, particularly no court in this District or a Colorado appellate court, has addressed the legal issue of whether the access to and disclosure of criminal justice records is a matter or statewide concern or mixed local and state concern," it says. " … This is a novel matter for the Court."
But in their own court brief, filed on Jan. 19, Ravenscroft lawyers Mari Newman and Andy McNulty argue that Aurora's practice of summarily denying every request for police IA files "has widespread implications that go well beyond this case and threaten the functioning of our democratic society."
"The records (Ravenscroft) seeks will likely expose an Aurora police officer's flagrant violation of the United States Constitution," the brief says. "Aurora's citizenry is entitled to know the truth about its public officials."
The judge asked Aurora to provide its written analysis by Feb. 2. A court hearing is scheduled for Mar. 9.
Follow the Colorado Freedom of Information Coalition on Twitter @CoFOIC. Like CFOIC's Facebook page. Do you appreciate the information and resources provided by CFOIC? Please consider making a tax-deductible donation.