By Jeffrey A. Roberts
CFOIC Executive Director
Unlike last year, getting valuable access to the floor of the Colorado House and Senate isn't a problem in 2015 for journalists working for The Colorado Independent.
Legislative leaders have approved Statehouse floor credentials for The Independent based on the recommendation of the Colorado Capitol Press Association's Standing Committee of Correspondents. The news nonprofit was denied similar credentials in 2014 because of its past affiliation with left-leaning political advocacy groups.
When we last reported on The Independent's credentialing battle, Sen. Morgan Carroll and former Rep. Mark Ferrandino, the Senate president and House speaker at the time, discussed "updating the criteria" used to grant floor access to reporters.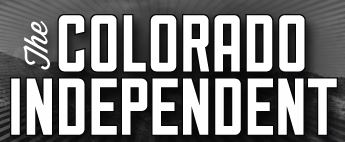 But the requirements did not change, said Charles Ashby, the Grand Junction Daily Sentinel's legislative reporter. Rather, The Independent showed that it has changed.
"Our goal has never been to decide who is or who isn't a journalist, but who is a political operative pretending to be a journalist to serve their own political agenda," Ashby said. "The Colorado Independent clearly was that when it was created a decade or so ago, but thanks to some proven journalists such as Susan Greene and Mike Littwin taking over, they have shown that they are not that anymore."
The Independent, originally known as Colorado Confidential, formerly received much of its funding from foundations connected to Democratic Party backers Tim Gill and Pat Stryker. The online newspaper reorganized in 2013 as its own nonprofit, began to diversify its funding sources and dropped its affiliation with Washington, D.C.-based American Independent News Network.
Greene, a former Denver Post reporter, became editor in January 2013. Littwin, a popular columnist at The Post and the Rocky Mountain News, joined the staff later on. The Independent (a CFOIC member organization) covers a wide variety of topics, including politics and the environment, and pays special attention to criminal-justice issues. It has exposed several cases of excessive force at the Denver Jail.
"We're grateful that our colleagues at the Statehouse — the Colorado Capitol Press Association — recognize that on our online news site squarely qualifies for press credentials," Greene said. "We look forward to working alongside them this session and in the years to come."
Follow the Colorado Freedom of Information Coalition on Twitter @CoFOIC. Like CFOIC's Facebook page. Do you appreciate the information and resources provided by CFOIC? Please consider making a tax-deductible donation.