By Jeffrey A. Roberts
CFOIC Executive Director
Two agencies of Colorado's judicial branch object to a proposed new rule that would make records of many completed personnel investigations accessible to the public.
During a meeting of the judiciary's Public Access Committee on Tuesday, representatives of the state public defender's office and the Office of Attorney Regulation Counsel raised concerns about aligning the judicial branch's policy on disclosure of personnel records more closely with the Colorado Open Records Act (CORA).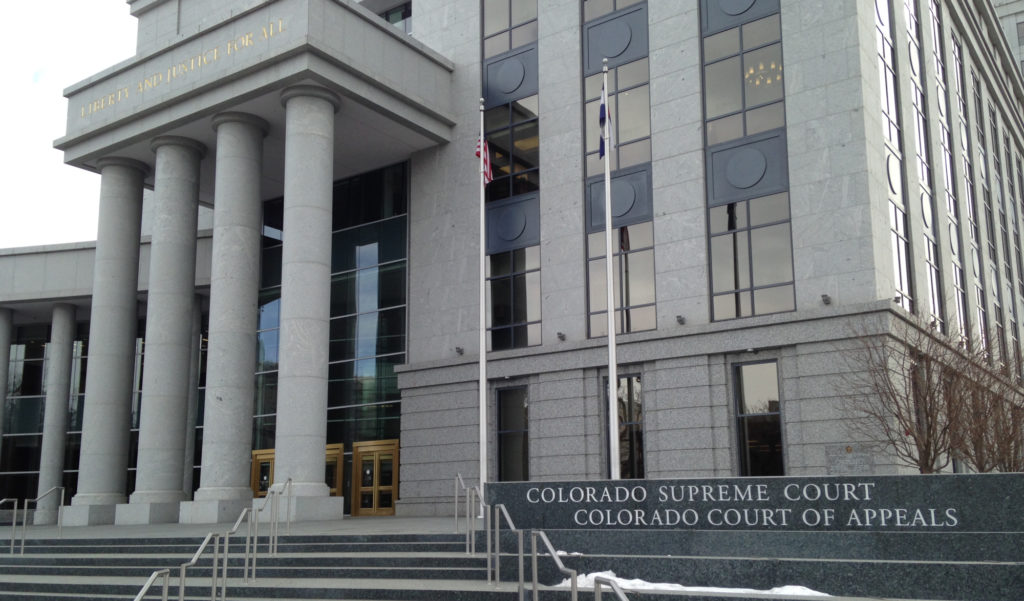 "This will have a chilling effect," potentially deterring judicial employees from fully participating in workplace investigations, said Jim O'Connor of the public defender's office, which has more than 1,000 employees.
"The specter of their information being released to anybody in the world, basically, once the investigation is closed — even if their name and whatever precise identifying information is redacted — I don't think that will be helpful at all. That would not be a comfort for the person who will already be reluctant to provide full information about what's going on," O'Connor added.
Deputy regulation counsel April McMurrey said the proposed rule as currently drafted gives "transparency to allegations" when there's a determination disciplinary action isn't warranted. "And I think that is going to be dangerous for the person who is the subject of the complaint. It could be dangerous for the person making the complaint."
Under P.A.I.R.R. Rule 2, the policy governing access to the judicial branch's administrative records, internal investigation files on judicial employees are not publicly available, except for the outcome of an investigation. The policy differs from CORA, under which records examining the conduct of public employees are presumed to be open for public inspection.
The proposed P.A.I.R.R. 2 amendment comes amid multiple probes into allegations of employee misconduct within the judicial branch and the recent passage of a bill in the legislature to reform Colorado's judicial discipline system. At least six investigations were launched in response to allegations "that included a quid-pro-quo deal to a former high-ranking official who threatened a sex-discrimination lawsuit that would reveal it all," according to The Denver Gazette.
Colorado Court of Appeals Judge Jerry Jones, who chairs the Public Access Committee, warned committee members the legislature could impose greater transparency rules on the judicial branch if the branch itself doesn't do so.
"We all know what's been happening the last couple of years and this is not a good time to have another bad look," Jones said. "… Anything we do is going to be viewed by the General Assembly. They're going to look at it and make a judgment as to whether what we have done is, in their view, enough."
Although the draft rule has been under consideration for a few months, Jones said he wants to appoint a subcommittee to look at it more closely and address the concerns raised by O'Connor and McMurrey. If the judiciary decides it needs a personnel records policy that is more restrictive than CORA, which covers all agencies of state government except the judiciary, "then we need to articulate why we are different and why we should be treated differently in terms of disclosure of our records," Jones said.
The draft rule would open files on personnel investigations once they are concluded. Certain information could be redacted before disclosure, such as the names and financial data of complainants or witnesses. Records of ongoing investigations would still be withheld as well as records of sexual harassment complaints and investigations. Investigations referred to the Commission on Judicial Discipline are governed by a different set of rules.
Under CORA, personnel files of public employees are presumed to be open for inspection, except for portions that contain highly personal or private information unrelated to work performance. To be classified as non-disclosable "personnel file" information, court rulings have determined, the information must be "of the same general nature" as an employee's home address, phone number and personal financial information.
Jones said the subcommittee may include people who aren't on the Public Access Committee because "this is one of those kinds of issues that needs a wide variety of perspectives." He said he wants the matter resolved before the start of the next legislative session in January.
Follow the Colorado Freedom of Information Coalition on Twitter @CoFOIC. Like CFOIC's Facebook page. Do you appreciate the information and resources provided by CFOIC? Please consider making a tax-deductible donation.