By Jeffrey A. Roberts
CFOIC Executive Director
A Paonia environmental activist who helped persuade state lawmakers to pass an anti-SLAPP law during this year's legislative session won a Colorado Court of Appeals victory Thursday against the oil and gas company that sued him for libel.
The appellate court affirmed a Delta District Court judge's dismissal of the defamation suit against Pete Kolbenschlag on the grounds that his online comments about SG Interests (SGI) were "substantially true." The judge last November called the Texas-based company's legal claim "baseless," "frivolous" and "a form of retaliation" when he awarded attorney fees to Kolbenschlag.
The Court of Appeals also decided that Kolbenschlag is due attorney fees and remanded the case to the district court to determine the amount. In an unpublished decision (meaning the ruling does not have precedential value), the Court wrote: "Because the overwhelming record refutes SGI's libel claims, we conclude there is no reasonable basis for it."
"This case demonstrates, quite clearly, the type of under-handed tactics employed by a reckless plaintiff (and its counsel) that abuse our court system and sought to punish speech," Kolbenschlag said in a statement emailed to the Colorado Freedom of Information Coalition. "Such tactics have no place in our democracy."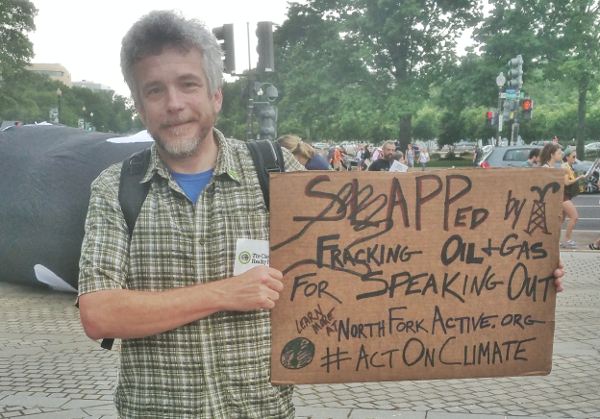 SG Interests sued Kolbenschlag for writing, in the comments section of a Nov. 28, 2016, article on the website of the Glenwood Springs Post Independent, that the company had been "fined for colluding (with Gunnison Energy Corporation) to rig bid prices and rip off American taxpayers."
The company claimed that Kolbenschlag's statement was "false" and "defamatory" because SG Interests hadn't been "fined" but instead had paid to settle U.S. Justice Department allegations about its bidding practices without admitting wrongdoing. It made the same argument on appeal, but the Court rejected it along with a claim that Kolbenschlag should have been deposed in the district court case.
Kolbenschlag, who is represented by Denver attorney Steve Zansberg, CFOIC's president, testified about his case during an April hearing on House Bill 19-1324, the measure that targets strategic lawsuits against public participation, also called SLAPP suits.
Kolbenschlag told the House Judiciary Committee that SG Interests' lawsuit has caused "a number of hardships to me. It's impacted my ability to do business. It's impacted my finances. It's caused me huge stress levels and has taken hundreds of hours of my time."
SLAPP suits are brought against people – including journalists on occasion – to harass them for exercising their First Amendment rights of free speech or freedom to petition the government.
HB 19-1324, signed into law by Gov. Jared Polis on June 3, provides a process for the expedited dismissal of such claims before the expenses of discovery are incurred. It also lets a defendant who prevails on a special motion to dismiss recover attorney fees and court costs – a provision that might make someone think twice before filing a SLAPP suit.
When the new law goes into effect July 1, Colorado will join about 30 other states with similar protections.
Kolbenschlag is pleased, he wrote Thursday, that the publicity generated by his case helped prompt the enactment of HB 19-1324: "It is my intent that no other Coloradan who wishes to participate actively in government or on matters of public interest will be forced to endure what I have."
Follow the Colorado Freedom of Information Coalition on Twitter @CoFOIC. Like CFOIC's Facebook page. Do you appreciate the information and resources provided by CFOIC? Please consider making a tax-deductible donation.