By Jeffrey A. Roberts
CFOIC Executive Director
The Colorado Freedom of Information Coalition joined Colorado Public Radio and a UCLA law professor this week in objecting to the proposed closure of court proceedings and records in a federal lawsuit brought against the YMCA of the Pikes Peak Region.
Filed in February, the lawsuit claims that the Colorado Springs-based organization retaliated against former YMCA employee Julie Slivka after she allegedly was sexually assaulted by a higher-ranking employee. Her complaint accuses the YMCA of failing to remedy a hostile work environment.
The YMCA of the Pikes Peak Region called the allegations "slanderous" in a statement to CPR, which did a story on the case. In a motion filed earlier this month, YMCA attorneys asked a U.S. District Court magistrate to restrict public access to all proceedings or, at a minimum, restrict access to the original complaint and other court records.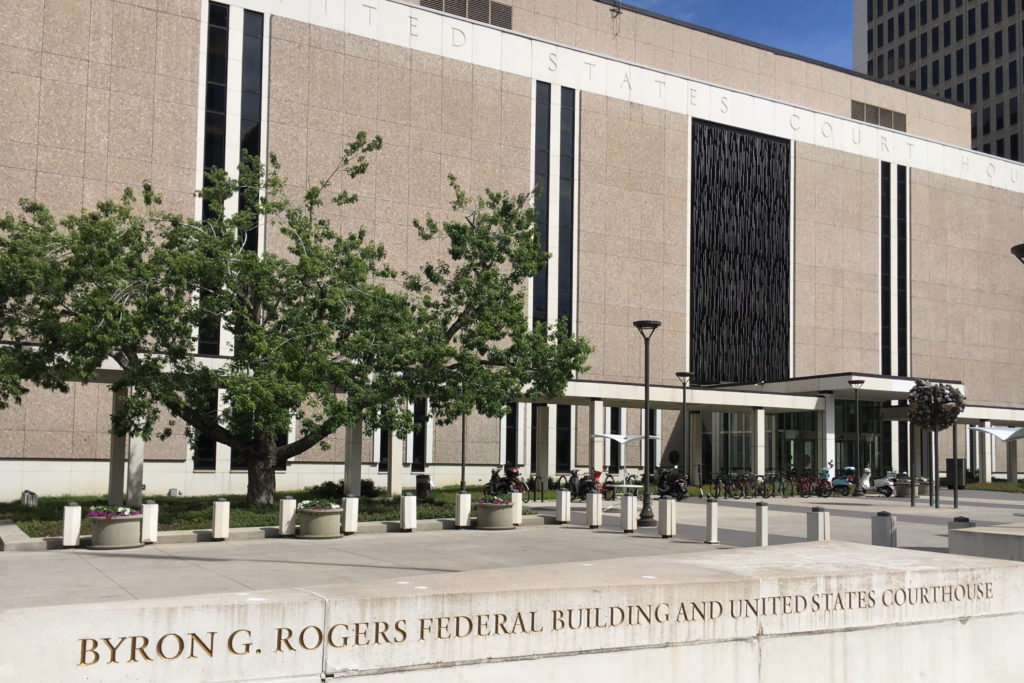 "The threatened harm to Defendant YMCA is profound, as the only purpose behind the public disclosure of these baseless allegations, believed to have been brought in bad-faith, is to gain an advantage in this litigation and/or to taint the prospective jury pool," their motion contends. "Should such information be viewed by the public, including potential jurors, it would negatively affect Defendant YMCA's overall credibility and unnecessarily impugn its reputation, thus prejudicing the defense of this case."
But an objection filed by UCLA law professor Eugene Volokh, who blogs about First Amendment matters on the Reason website, argues that the public has a presumptive First Amendment right of access to court documents in civil proceedings and in the YMCA case, in particular. "Without these materials, the public readers cannot fully analyze the controversy in this case," he wrote.
In Richmond Newspapers v. Virginia, he noted, the U.S. Supreme Court expressly held that there is a First Amendment right of access to criminal trials, and courts have concluded that the same justification applies to civil trials.
A compelling reason must be articulated to infringe on that right of access, Volokh wrote, but the YMCA of the Pikes Peak Region "has not discharged that burden." Courts, he stated, have held that the potential for embarrassment and the harming of someone's reputation generally do not outweigh the strong presumption of public access.
"Part of the reason why reputational harm does not justify a seal is that the danger of reputational harm is commonplace in court proceedings … Indeed, the same reputational arguments for secrecy could be made by defendants in a wide range of other intentional tort cases," Volokh's brief says. "And of course some criminal defendants might prefer to have all the allegations against them being tried in secret as well. Yet the First Amendment and common-law rights of access to court records forbid that."
The same is true, Volokh wrote, of the interest in preventing the tainting of a prospective jury pool. "To allow such a justification would turn the strong presumption of public access into a rule of routine sealing."
A separate brief filed by Denver attorney Steve Zansberg on behalf of CPR and CFOIC calls the subject matter of Slivka's lawsuit "of profound public interest and concern." It also notes that her publicly filed court complaint has already been posted on the internet, linked within the CPR story.
"Any effort to shield from public view the contents of that pleading, or to deny public access to discussions of those allegations in open court proceedings would quite clearly be futile," wrote Zansberg, who is CFOIC's president.
Follow the Colorado Freedom of Information Coalition on Twitter @CoFOIC. Like CFOIC's Facebook page. Do you appreciate the information and resources provided by CFOIC? Please consider making a tax-deductible donation.