By Jeffrey A. Roberts
CFOIC Executive Director
Fewer professional journalists in Colorado – the total dropped nearly 44 percent between 2010 and 2018 – means fewer reporters at government meetings where important civic issues are discussed and decided.
But some help may be coming from a three-year-old program that trains and pays people to monitor public officials in Chicago and Detroit. Documenters, funded by a Chicago-based nonprofit journalism lab called City Bureau, is considering Denver as a place to kickstart a similar operation, according to co-founder Darryl Holliday.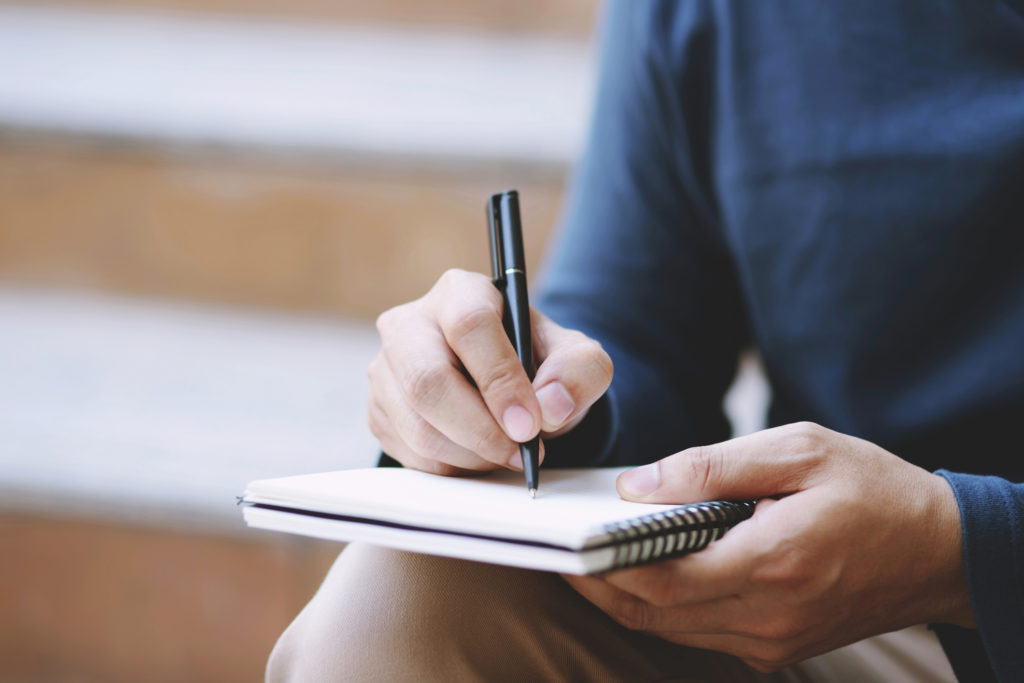 "On a macro level, we're looking to create a new way of doing journalism and government accountability, one that involves many, many more people than the current process does," Holliday told the Colorado Freedom of Information Coalition.
What Documenters calls "direct service journalism" works like this:
Volunteer coders "scrape" the websites of multiple government entities for meeting times, agendas, minutes, presentations and other records, all of which are organized on one central website.
Civic-minded folks who may or may not have a background in news gathering sign up to receive training in how to cover a government meeting, how to take detailed notes, how to use their phone as a recording device, journalism ethics and what they need to know about their state's sunshine laws.
The trained "documenters" are assigned to attend meetings that likely would not have been covered otherwise. Their notes are reviewed by Documenters staff before they are posted to the central website.
"We look for things like a sheer lack of objectivity, but we rarely see problems in that area," Holliday said. "The people that apply to be Documenters understand that this is about accountability and access."
Visitors to the website can search by topics such as criminal justice, education, politics and transportation. Click "Housing," for example, and you get upcoming and past meetings of various agencies like the Chicago Housing Authority or the Cook County Land Bank Authority. Dive deeper on assigned meetings and you'll see raw notes and sometimes an audio file and Twitter thread.
Journalists and members of the public are encouraged to search the records, and City Bureau publishes a newswire featuring highlights gleaned from the information. A "civic reporter" in each city also is assigned to comb through the records for stories.
In Detroit, that journalist is Eleanore Catolico of WDET public radio. She recently reported on the effect of a new civil asset forfeiture law on police, using notes produced by Documenters. Another story used Documenters notes to report on grant funding that will let prosecutors review criminal cases involving claims of innocence. Catolico also used Documenters notes to reveal proposed police oversight changes.
"It's not practical for any one reporter covering a beat to get to every meeting, but it is practical to have a whole lot of people going to these meetings," Holliday said. "We're seeing that happen in Detroit."
About 1,100 people have either signed up for Documenters training or have already taken assignments. They're paid $16 an hour, "not enough to pay your rent in a given month, but it'll pay your phone bill. It'll buy you happy hour drinks," Holliday said.
In the first half of 2019, 101 Chicago Documenters were paid a total of $25,000 to monitor 207 public meetings. "The majority of these meetings are not covered by local media – but that doesn't mean (the officials) don't need to be held accountable," Holliday wrote in a recent blog article. "Understanding how money is spent, knowing how elected officials cast their votes and scrutinizing legislation before those final votes are taken is all part of a functioning democracy."
Denver is "really high on our list" of possible expansion cities, Holliday told CFOIC. To make it happen, he said, there needs to be interest from local open-source coders, potential local media partners and local foundations to support the effort financially. Holliday made a presentation in early October to the Denver-based Open Media Foundation.
Follow the Colorado Freedom of Information Coalition on Twitter @CoFOIC. Like CFOIC's Facebook page. Do you appreciate the information and resources provided by CFOIC? Please consider making a tax-deductible donation.