By Jeffrey A. Roberts
CFOIC Executive Director
In Colorado Court of Appeals briefs filed Monday, the Colorado Freedom of Information Coalition and the editor of the Crested Butte News spell out reasons why a judge erred in ruling that a Colorado statute shields the identities of people who want certain books reclassified or removed altogether from library shelves.
Someone who fills out a form seeking to ban books they view as objectionable or controversial is not a "user" of public library services under C.R.S. § 24-90-119, which was enacted by the state legislature in 1983 to protect the privacy of library patrons, the briefs argue.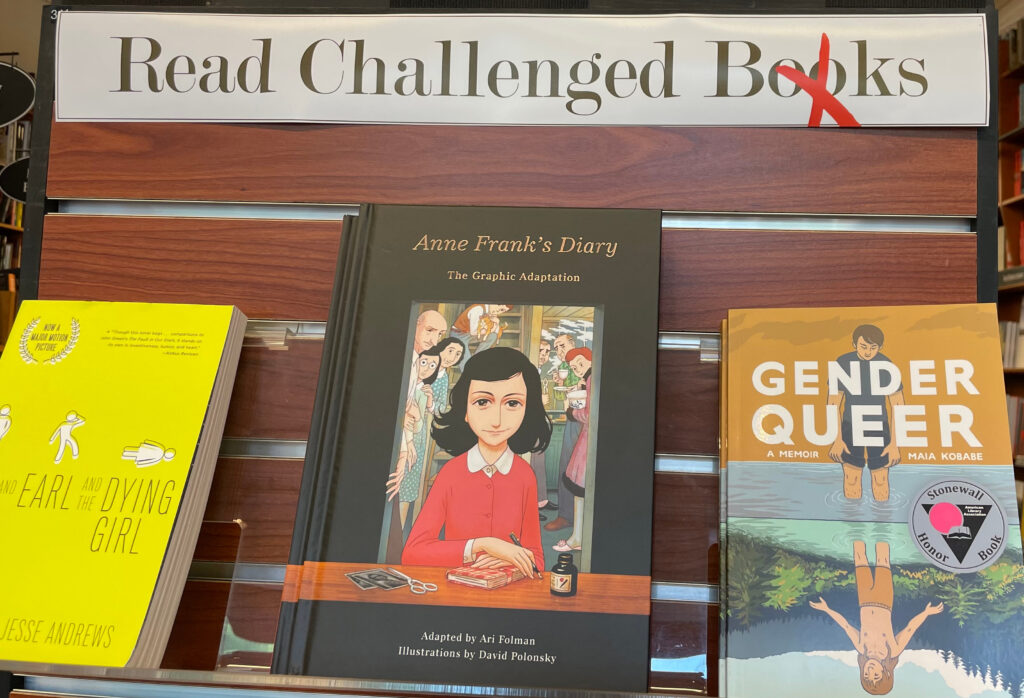 "Nothing in the legislative history suggests that the sponsors and supporters of the bill believed that a library 'user' would include those who request the removal of library books and other materials," wrote Rachael Johnson, a Reporters Committee for Freedom of the Press attorney who is representing Crested Butte News editor Mark Reaman. "And the bill's purpose belies any such interpretation."
CFOIC's friend-of-the-court brief, prepared by organization president Steve Zansberg, says "a proper, narrow construction" of the library privacy law does not extend to a written form submitted by a member of the public "asking library officials to prevent actual library users from accessing books or other information in the library's collection."
"The public has a right to inspect the public records submitted by a member of the public requesting that a government agency take any action affecting other members of the public, absent some statutory exemption that promotes some other recognized societal interest," wrote Zansberg, a media and First Amendment lawyer. "Here, no existing statutory exemption affords such protection to the 'Request for Reconsideration' form at issue."
CFOIC and Reaman are asking the Colorado Court of Appeals to reverse a May 16 ruling by Gunnison County District Court Judge J. Steven Patrick, who decided that "Request to Reconsider Materials" forms submitted to the Gunnison County Library District must be disclosed to Reaman under the Colorado Open Records Act (CORA) but with requesters' names and other identifying information redacted.
The judge cited the library user statute, which prohibits public libraries from disclosing any record or other information "that identifies a person as having requested or obtained specific materials or service or as otherwise having used the library." The judge in his ruling noted that the statute doesn't define "user," which he concluded "is not limited to someone who reads material in the library, or, checks out material."
Reaman made CORA requests for all request-for-reconsideration forms received by the library district in early 2022 after Crested Butte resident Rebecca White submitted a form last November asking for the removal or reclassification of Gender Queer: A Memoir by Maia Kobabe. White described the book as "pornographic," according to the Crested Butte News, and later sought criminal charges against library district executive director Andrew Brookhart for allegedly violating the library user law.
The library district board did not move the book from young adult section — following a well-attended public meeting — and the Seventh Judicial District Attorney did not file charges against Brookhart after determining the library statute does not protect the confidentiality of people who submit request-for-reconsideration forms. But Brookhart sought a judicial clarification of his obligations under CORA after receiving several additional requests for reconsideration.
Patrick's decision also relied on the Colorado Supreme Court's 2002 ruling in Tattered Cover v. City of Thornton, which recognized a First Amendment and state constitutional right to purchase books anonymously.
But the Tattered Cover ruling "is wholly inapplicable," Johnson wrote in the brief she submitted for Reaman, "because it rests on the proposition that individuals' First Amendment rights would be chilled if they were required to reveal their identities before receiving, or in order to receive, expressive materials. The issue here is the identities of individuals who have asked the Library District to ban, remove, or relocate certain books or other materials in its collection."
"Individuals who submit Request for Reconsideration Forms are not engaging in the First Amendment protected 'right to read and receive ideas and information' that was at issue in Tattered Cover," the brief adds. "On the contrary, their effort to have certain content removed from the public library is in direct conflict with the First Amendment interests sought to be protected by the decision in Tattered Cover."
Johnson researched the legislative history of C.R.S. § 24-90-119, and argued that it's clear the General Assembly "intended to ensure the privacy (and thus unimpeded access) of patrons and readers of library materials, not the privacy of those who seek to censor or remove a book from a library's shelves." She noted 1983 legislative committee testimony from state Sen. Claire Traylor, a co-sponsor of the bill, regarding efforts by federal law enforcement officials "to obtain records from a Colorado library detailing the reading history of John W. Hinckley Jr., the attempted assassin of President Reagan."
The brief submitted by Johnson also notes that "any person — whether a library patron or not" may submit a form to the Gunnison County Library District asking that it remove or reclassify a book.
"Indeed, when a person completes a Request for Reconsideration Form they are not using any of what are commonly understood to be library services — like the inter-library loan service, the circulation service, or reference desk service. An individual need not even have a library card or have ever stepped foot in the library to submit the form. In fact, the individual need not even be a resident of the district's service area, or even of the state of Colorado."
Follow the Colorado Freedom of Information Coalition on Twitter @CoFOIC. Like CFOIC's Facebook page. Do you appreciate the information and resources provided by CFOIC? Please consider making a tax-deductible donation.