By Jeffrey A. Roberts
CFOIC Executive Director
Records of the company managing the University of Colorado Boulder's sports licensing and sponsorship agreements should be open for public inspection, the owner of a college sports news organization contends in a lawsuit filed last week.
Daniel Libit, who runs The Intercollegiate, sued the university in Boulder District Court over its position that emails and other records of Buffalo Sports Properties aren't subject to the Colorado Open Records Act (CORA) because the university doesn't make or maintain them.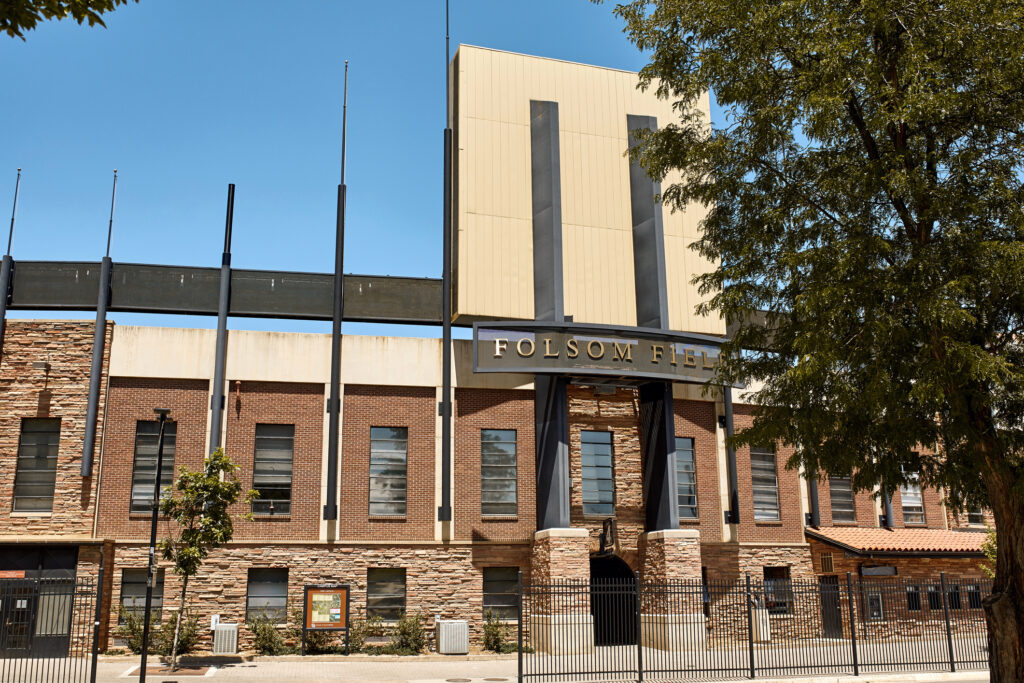 Buffalo Sports Properties, according to a recent CU news release, "manages all broadcast operations and corporate partnerships for CU as part of the overall multimedia rights relationship between the company and the athletic department."
Libit and his Illinois-based company, Scrutiny is Unity, note in the lawsuit that Buffalo Sports Properties and its parent company, Learfield, are required to make certain business and accounting records available to CU under an agreement with the university. Because CU, a public institution, is subject to CORA, "all records transmitted to or by (Buffalo Sports Properties) in conducting business for the University are imputed to the University, and therefore are public records subject to CORA," the lawsuit argues.
"The Court must determine whether the express provisions of CORA, namely the definition of 'public records' … lawfully shield the University from disclosing the records made, kept, and maintained physically by (Buffalo Sports Properties) wholly on the University's behalf." The lawsuit seeks to end CU Boulder's "circumvention of CORA by attempting to contract away its CORA obligations."
In September and October, Libit requested records from CU including any agreements entered into by Buffalo Sports Properties since January 2018 as well as annual reports, inventory sales reports and written notices about ticket needs. He also asked for emails to and from Buffalo Sports Properties employees that referenced terms including "gambling," "PointsBet," "COVID" and "agreement." CU provided "six pages of fee reports," according to the lawsuit, which was filed on Libit's behalf by Boulder attorney Eric Maxfield.
Libit told the Colorado Freedom of Information Coalition the university also provided the contract between Buffalo Sports Properties and PointsBet, an online gambling company, but only after it initially denied his request.
Joshua Lindenstein, CU Boulder's assistant director for strategic relations and communications, said in an email to CFOIC: "The university has supplied all records requested by the plaintiff that we make, maintain or keep, in compliance with the Colorado Open Records Act."
"There are millions of dollars' worth of university media rights that the public doesn't have much of a window into because they deal away all of these responsibilities to this supposedly separate, for-profit company," Libit said. "But this company is doing the work that the university would be doing for itself."
Follow the Colorado Freedom of Information Coalition on Twitter @CoFOIC. Like CFOIC's Facebook page. Do you appreciate the information and resources provided by CFOIC? Please consider making a tax-deductible donation.