Update: The House approved HB 17-1177 on a 65-0 vote on Mar. 22, sending the bill to the Senate.
By Jeffrey A. Roberts
CFOIC Executive Director
A Colorado House committee Thursday endorsed a completely reworked proposal to encourage the resolution of open-records disputes without litigation.
The new version of HB 17-1177 essentially makes mediation optional. If a requester files a notice of intent to sue over a records denial, a government entity would have 14 days to meet with the requester in person or by phone. A professional mediator would get involved if both parties agree and share the cost.
But if the requester explains why he or she has an "expedited need" for the records, the current three-day notice of intent to sue in the Colorado Open Records Act (CORA) would be in effect.
The 14-day period is "a cooling-off period," said Rep. Cole Wist, R-Centennial, who introduced the bill with Rep. Alec Garnett, D-Denver. The required meeting for non-urgent matters "may last five minutes. It might last five hours," he added. "… The primary purpose here is to facilitate conversations."
Wist and Garnett have worked to find some way for the public to challenge open-records denials without having to sue, a problem highlighted last summer by the Colorado Freedom of Information Coalition.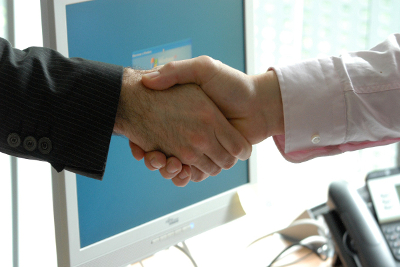 "If you submit an open-records request to the government and that request is denied, your only remedy is to file a lawsuit against the custodian of that record to obtain the information," Wist told members of the House State, Veterans and Military Affairs Committee. "I'd like you to think about how daunting of a task that is for a citizen."
As amended by the committee, HB 17-1177 is now supported by the Colorado Press Association, the Colorado Broadcasters Association and other groups representing records requesters. Though in favor of some kind of alternative to litigation for CORA disputes, those groups were wary of the bill as introduced because it appeared to create additional impediments for people seeking records under CORA.
Among other concerns, the bill didn't specify a timeline for bringing mediation, possibly allowing government records custodians to drag out the CORA process. Peg Perl, senior counsel for Colorado Ethics Watch, noted that the original measure ignored the reality that the record custodian "is holding all the cards" in a dispute with a requester.
The bill as introduced limited the amount of court costs and attorney fees that requesters could be awarded if they did not participate in mediation. If they did participate and mediation failed, a records custodian could have been awarded court costs and attorney fees if a court found that a denial of records was proper.
"The original bill as drafted didn't quite strike the right balance," Perl testified during the House committee hearing. She called the amended version "a good first step, requiring a time period and a duty to confer between the custodian and the requester to try to work things out."
Some governments also opposed HB 17-1177 as introduced. The Colorado Municipal League, concerned about the additional cost and effort needed to comply with mediation, shifted its position to "neutral" with the amendment.
Cathy Kipp, president of the Poudre School District board in Fort Collins, testified that the original proposal would create unintended consequences, with dissatisfied CORA requesters frequently opting for mediation "without cause."
"We do want to have access to records," she said. "We don't want to allow people to grind our school district to a halt by their frivolous requests."
If both parties opt for mediation under the amended bill, the cost would be about $75 per hour per party. That's about what mediators charge on average, according to Mike Maday of The Mediation Association of Colorado.
The cost could be much lower, he said, if the parties use mediators in the Colorado Office of Dispute Resolution. Maday said mediation can be done in person or by phone, and it often takes about two hours to resolve a dispute.
HB 17-1177, which passed unanimously, now goes to the House floor for debate.
Follow the Colorado Freedom of Information Coalition on Twitter @CoFOIC. Like CFOIC's Facebook page. Do you appreciate the information and resources provided by CFOIC? Please consider making a tax-deductible donation.