Update: The Colorado Senate voted 28-7 for HB 21-1051 on Wednesday, Apr. 28, sending the bill to Gov. Jared Polis.
By Jeffrey A. Roberts
CFOIC Executive Director
State lawmakers Thursday advanced legislation that would let public bodies in Colorado disclose just one finalist when choosing a new chief executive such as a city manager, school district superintendent or university president.
House Bill 21-1051, which passed the House Business Affairs & Labor Committee 11-2, rewrites portions of the Colorado Open Records Act and the Colorado Open Meetings Law that have been the subject of recent litigation.
Two district court judges determined that the open-government laws require the public naming of multiple chief executive finalists. But a panel of the Colorado Court of Appeals reversed one of those decisions earlier this month, ruling 2-1 that the University of Colorado regents did not violate CORA when they released only Mark Kennedy's application for the CU presidency to the Boulder Daily Camera in 2019.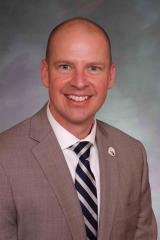 As currently written, Colorado's open meetings law requires "the list of all finalists under consideration" for a chief executive position be made public no later than 14 days prior to the appointment of one of the finalists. CORA defines finalist as "a member of the final group of applicants or candidates" made public under the requirements of the open meetings law, and it allows the public to inspect most records submitted by a finalist. It adds: "If only three or fewer applicants or candidates for the chief executive officer position possess the minimum qualifications for the position, said applicants or candidates shall be considered finalists."
The bill, introduced by Republican Rep. Tim Geitner of Falcon and Democratic Rep. Shannon Bird of Westminster, repeals the CORA provision regarding three or fewer applicants and specifies that a state or local public body "shall name one or more candidates as finalists for the position of chief executive officer." Public bodies still would be required to disclose the finalist (or finalists) 14 days before an appointment is made.
"The government process is not shrouded in secrecy," Bird said. "What we're working hard though to do is protect an individual's right to conduct a job search and protect a legitimate privacy interest in people who want to seek other job opportunities."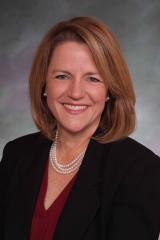 Testifying in favor of HB 21-1051 were lobbyists for the Colorado Association of School Boards, the Colorado Municipal League and the Special District Association of Colorado. Each said local governments have a difficult time attracting highly qualified applicants for chief executive positions because potential candidates know that their names and applications might be made public if they become finalists.
"Why is this bill necessary? Simply because far too many excellent candidates will not apply if they know their names will be made public too soon," said Tom LaValley, a member of the Academy 20 school board in Colorado Springs that last year was found to have improperly denied a parent's CORA request for the names and application materials of all finalists considered for the superintendent's job.
The Colorado Freedom of Information Coalition asked committee members to amend the bill to require the disclosure of multiple finalists, noting that the public has a profound interest in who is being seriously considered to fill taxpayer-funded chief executive positions. If searches are conducted in secret, CFOIC argued, the community and the news media have no way of knowing whether a diverse range of candidates received consideration. They also have no opportunity to compare the backgrounds and applications of the finalists and no opportunity to conduct their own research on the finalists.
"These are not typical hires. They work alongside elected officials and political appointees to set the course for major civic institutions," testified Tim Regan-Porter, CEO of the Colorado Press Association. "Transparency into the selection process, and in particular to the candidates given serious consideration, is an important right of the public in order to hold their government accountable. This bill destroys that ability and is antithetical to the spirit of (CORA)."
In written testimony submitted to the committee, Frank LoMonte, director of the University of Florida's Brechner Center for Freedom of Information, cited his organization's research on closed versus open searches for public university presidencies.
"If the assertion that a closed search produces better outcomes were accurate, we would expect to find that more people leave prestigious higher-education jobs for presidencies in 'closed search' states as opposed to 'open search' states. However, we found no such evidence," LoMonte wrote. "There was no discernible distinction in the credentials of the hires made in states with 'closed' searches versus those that conduct 'open' searches."
LoMonte noted the resignation this week of Oregon State University President F. King Alexander, who was under scrutiny for his handling of sexual misconduct allegations at Louisiana State University while president of that school.
"Had Alexander's name been aired publicly as a finalist prior to the hiring decision, it is likely that the questions about his performance at LSU — for instance, his decision to make himself unavailable to the law firm hired to investigate Title IX noncompliance — would have become known to the search committee, enabling the committee to thoroughly evaluate Alexander alongside any competing candidates," LoMonte wrote.
The committee amended the bill slightly, adding a requirement that voluntarily provided race and gender data be disclosed for candidates who are interviewed for chief executive positions but not named finalists.
Coincidentally, during Thursday's deliberations on HB 21-1051, the Jefferson County school board announced a single finalist for its open superintendent's job.
Follow the Colorado Freedom of Information Coalition on Twitter @CoFOIC. Like CFOIC's Facebook page. Do you appreciate the information and resources provided by CFOIC? Please consider making a tax-deductible donation.