By Jeffrey A. Roberts
CFOIC Executive Director
The city of Aurora's "blanket policy" of denying open records requests for police internal affairs files, apparently without regard to the facts and circumstances of each request, violates Colorado's criminal justice records law, a lawsuit alleges.
In a complaint filed earlier this month against Aurora and its records custodian, attorneys for Kevin Ravenscroft ask an Arapahoe County District Court judge to rule that the Colorado Criminal Justice Records Act (CCJRA) preempts a city charter provision and police department directives, both of which make internal affairs files confidential.
The lawsuit alleges that records custodian Lisa Horton did not, before denying Ravenscroft's records requests, balance public and private interests as the CCJRA requires, using factors identified by the Colorado Supreme Court in a case involving tapes made by the Columbine High School killers.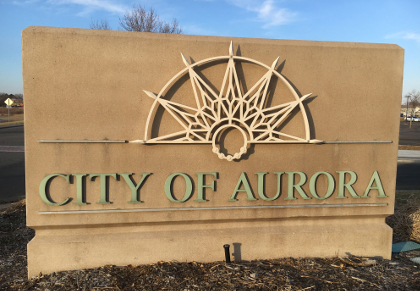 Instead, she "abused her discretion in blanketly denying" Ravenscroft's requests by relying solely on Aurora policies that declare police internal affairs files off limits to the public. Her "boilerplate assertions show no consideration of the particular facts of this case," the lawsuit says.
"The public has a legitimate and compelling interest in knowing how law enforcement officers behave while doing their jobs," the complaint adds. "Without such information, the public would be unable to supervise the individuals and institutions it has entrusted with extraordinary authority to arrest and detain persons against their will.
"With so much at stake, Aurora (and its officials) cannot be permitted to operate in secrecy."
Aurora hasn't yet filed a response to the lawsuit. City spokeswoman Kim Stuart emailed the Colorado Freedom of Information Coalition a statement from Aurora City Attorney Mike Hyman: "The hearing on this matter has not yet been set and we are not in a position to comment on this issue while it is pending before the courts."
Ravenscroft's records requests are related to a June 2016 incident in which police officers arrived at his Aurora apartment in response to a "mistaken dispatch" report that intoxicated adults were around children, the lawsuit says. Though there were no children present, according to the allegations, Officer John Gonzalez "threw Ravenscroft to the ground," handcuffed him and entered his home without a warrant or Ravenscroft's consent.
Other officers searched for "evidence that would help them cover-up Officer Gonzalez's unconstitutional actions," the lawsuit claims. With Ravenscroft handcuffed on the floor of his garage, "they found nothing to indicate that any law had been broken by Mr. Ravenscroft or anyone who was present at the home."
Ravenscroft, though his lawyers, initially asked for Gonzalez's disciplinary records and all records related to the June 2016 incident that led to any disciplinary actions against Gonzalez. Horton denied the Oct. 17, 2017, request, according to the lawsuit, stating that "a police officer has a legitimate expectation of privacy in any materials or information that may exist within his or her personnel and internal affairs file, including the discipline imposed related to a finding of a policy violation."
She cited the Colorado Open Records Act's personnel files exemption as well as an Aurora City Charter provision that provides for the confidentiality of statements made in internal affairs investigations. In addition, Horton wrote, police department directives limit the disclosure of internal affairs files, "not only as to external entities, but also internally."
A follow-up request sent by Ravenscroft's lawyers focused only on records related to the June 2016 incident. This time, Horton's denial also cited "the discretion provided by the CCJRA as recognized by the Colorado Supreme Court" in Harris v. Denver Post, the Columbine tapes case.
Under the CCJRA, records custodians can deny requests for criminal justice records upon a finding that disclosure would be "contrary to the public interest." But the Colorado Supreme Court in that 2005 decision said custodians must "engage in a factor by factor analysis," the lawsuit says, taking into account matters such as the privacy of individuals, the public interest in allowing inspection of the records and the agency's interest in pursuing ongoing investigations without compromising them.
In a subsequent ruling, the Colorado Supreme Court wrote that "the power to redact" gives records custodians "an effective tool to provide the public with as much information as possible, while still protecting privacy interests when deemed necessary."
But in response to Ravenscroft's requests, Horton "refused to provide any records whatsoever," the lawsuit notes.
Andy McNulty, one of Ravenscroft's lawyers, said it appears that Gonzalez was reprimanded after the incident because Ravenscroft was asked to be interviewed for the officer's appeal. But without the records, that's all they know.
"We would like to find out how the officer was reprimanded, if he's still on the street, what if anything was done to re-train the officer and what they found during the investigation to show that he was in violation of city policies," McNulty said.
Follow the Colorado Freedom of Information Coalition on Twitter @CoFOIC. Like CFOIC's Facebook page. Do you appreciate the information and resources provided by CFOIC? Please consider making a tax-deductible donation.