By Jeffrey A. Roberts
CFOIC Executive Director
A Denver District Court judge this week admonished the Denver Department of Safety for its "blanket policy" of denying requests for records of internal affairs investigations until all matters in a case are completely resolved.
Judge Catherine A. Lemon on Wednesday gave the department 14 days to address requests made multiple times by Charity Krantz, who alleges that she was assaulted by a law enforcement officer in March 2014 while she was an inmate at the Denver County Jail.
Krantz also was awarded reasonable court costs and attorney fees because the judge found that the denial of her rights under the Colorado Criminal Justice Records Act (CCJRA) was "arbitrary and capricious."
The CCJRA gives law enforcement agencies in Colorado broad discretion to withhold records – other than arrest reports and other "records of official action" – if they determine that disclosure would be "contrary to the public interest." However, records custodians must balance several factors in making those decisions.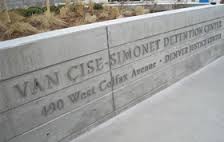 Lemon found that the Department of Safety's blanket policy required records coordinator Mary Dulacki to "abuse the discretion" conferred upon records custodians by the CCJRA. Under that policy, according to the judge's order, no Internal Affairs Bureau files of the Denver Sheriff are released until an investigation is complete "and the entire administrative process concerning possible discipline arising out of the investigation is completed, and the matter is officially closed, no matter how long that might take."
The city and county argued that its blanket non-disclosure policy serves the public interest because "it is better for the public to have complete information than incomplete information," Lemon wrote.
"It does not follow, however, that it is better for the public to have no information than to have incomplete information about an investigation into an alleged assault by a law enforcement officer, sometimes for many months or even years," the judge added.
In a complaint filed with the court last December, Krantz said she made numerous requests for statements, reports, surveillance video and other evidence related to an assault she claims happened on Mar. 14, 2014, before she was to be taken to a court appearance in Jefferson County.
She resubmitted her request for records four separate times, with the department refusing to disclose the "vast majority" of the materials each time. In the most recent denial, Krantz's complaint says, Dulacki implied that the investigation had been completed but an administrative review was still ongoing.
Asked for comment on the judge's order, Department of Safety spokeswoman Daelene Mix referred the Colorado Freedom of Information Coalition to the city attorney's office, which did not respond to an email Friday.
Krantz was represented by Denver attorneys Siddhartha Rathod and Qusair Mohamedbhai.
Follow the Colorado Freedom of Information Coalition on Twitter @CoFOIC. Like CFOIC's Facebook page. Do you appreciate the information and resources provided by CFOIC? Please consider making a tax-deductible donation.