By Jeffrey A. Roberts
CFOIC Executive Director
Elbert County officials are fighting a pro se lawsuit that challenges the county's policy of requiring records requesters to show identification.
In court filings, however, lawyers for the county haven't made any legal arguments in defense of the policy, which we wrote about last summer. Instead, they've argued that the complaint filed by Frank Sturgell in September is moot because he was given the only record responsive to his request "without requiring him to show a valid form of identification."
Sturgell "has no injury resulting from the application of the policy," says a motion that asks an Elbert County District Court judge to dismiss the case.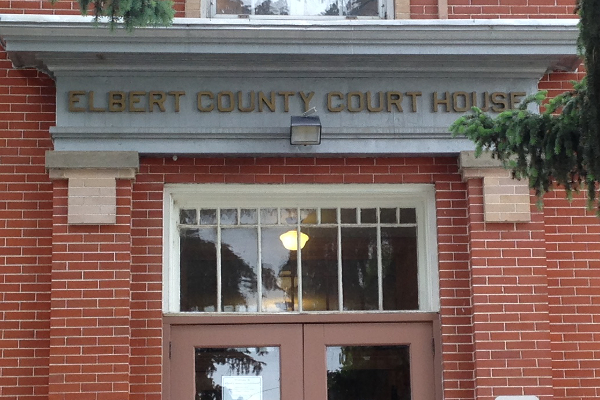 The lawsuit focuses on Sturgell's July 2018 Colorado Open Records Act (CORA) request for county commissioners' documents which asked for the firing, resignation or suspension of a sheriff's deputy who used a taser on a man who then died.
In his complaint, Sturgell said a county official responded by "demanding" that he "send a valid driver's license or identification card before any documents could be released." Sturgell replied that he doesn't have a driver's license or a state identification card. He asserted in his lawsuit that the county's ID requirement violates CORA because "anyone," regardless of whether they can show identification, is "entitled to government records."
The Colorado Freedom of Information Coalition examined the ID policy question in August 2018, after a Longmont Times-Call reporter was surprised to learn that she needed to show identification to get a copy of a police department incident report.
Such policies are "burdensome and invasive and reasonable only if they can establish there is a problem to be solved by imposing that requirement," media lawyer Ashley Kissinger told CFOIC at the time. She noted that both CORA and the Colorado Criminal Justice Records Act allow "any person" to inspect public records. "So even if I'm lying about who I am, it doesn't matter. I'm still entitled to the records."
Kissinger said requiring ID would be reasonable if a government entity needed to confirm the identity of a person requesting records pertaining to him or herself because redaction might not be needed in that circumstance.
That was one reason for Elbert County's policy, according to Elbert County Attorney Bart Greer, when commissioners adopted it a year ago. "If the requester is the individual who is the owner of that information, (the record) may not need to be redacted," he said at a March 2018 commission meeting.
"That's a narrow class of records," an Elbert County resident pointed out at the time. Sturgell's CORA request doesn't involve records pertaining to himself.
The policy adopted by Elbert County requires requesters to "present a valid form of identification when collecting the contents of any request, to authenticate identification of the individual making the request, and receiving the information." Those making requests via email are supposed to "include a scanned copy of a valid form of identification."
Sturgell, in his lawsuit, argues that the policy is "burdensome" and "does nothing to protect records" in Elbert County.
The attorneys for Elbert County contend that Sturgell "cannot establish that a custodian has actually denied his request for public records" and, therefore, he has no legal claim that can be remedied under CORA.
Follow the Colorado Freedom of Information Coalition on Twitter @CoFOIC. Like CFOIC's Facebook page. Do you appreciate the information and resources provided by CFOIC? Please consider making a tax-deductible donation.