By Jeffrey A. Roberts
CFOIC Executive Director
Should state law be changed to limit public access to arrest records of people who never were charged with crimes or haven't yet been charged?
The Colorado Commission on Criminal and Juvenile Justice (CCJJ) is exploring that idea, concerned that such records, if they turn up in background checks, can negatively affect peoples' chances of getting employment or finding housing.
"The widespread availability of records regarding arrests that did not lead to charges is … both unnecessary and incompatible with the presumption of innocence," a task force on collateral consequences concluded in one of seven recommendations presented to the CCJJ this summer.
The prospect of closing a large number of public records, however, poses both logistical and public policy questions.
The task force recommended a major change to the Colorado Criminal Justice Records Act (CCJRA), prompting some commission members to express doubts about how it could be implemented. Some also raised concerns about the public's right to know.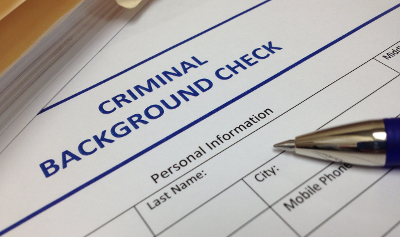 The CCJRA already sets strict parameters for "records of official actions" that must be disclosed to the public upon request. Basic arrest records fall into the must-release category unless sealed by a court, but most criminal justice records can be withheld if a law enforcement agency determines that disclosure would be "contrary to the public interest."
The task force recommended removing "arrest" from the definition of "official actions" and obligating criminal justice agencies to deny access to arrest records unless the arrest resulted in criminal charges. However, jail records of people currently in custody would still be available.
"When an individual has merely been arrested and a case hasn't reached the point where an independent prosecutor has decided to file charges, that individual's right to privacy and ability to keep his or her name clear will, in most cases, outweigh the benefit of the widespread dissemination of that information," said Deputy State Public Defender Mark Evans at the CCJJ's Aug. 11 meeting.
Evans, who led the task force, said the recommendation was about "saving jobs and homes for people who have never been charged with a crime."
But the mechanics of matching arrest records to charging information aren't simple. Records are kept by various law enforcement agencies, as well as the courts, and it's sometimes complicated to figure out whether an arrest led to the filing of charges and then a conviction.
"What do you do with stored records, court records that exist only on microfilm?" asked Boulder Sheriff Joe Pelle, a CCJJ member. "There's a bunch of issues."
It isn't known how many publicly available arrest records involve people who never were charged with crimes or had charges dropped. Kim English, research director for the Colorado Division of Criminal Justice, said her office checked 300 arrest cases from large judicial districts and couldn't find charges for about half of them. However, some arrestees might have been charged in municipal court and she wasn't able to access that data.
"We know there is some portion of folks who are arrested and never get filed on," English said.
CCJJ members weren't unanimous on the question of whether an arrest record, if a person hasn't been charged, should remain open.
Pelle said a community has "a right and a need to know who we've arrested and why, whether they're charged with a crime eventually or not." Golden Police Chief William Kilpatrick raised similar concerns, wondering aloud whether there's a point in time after an arrest – "a week, a month, six months, a year" – when the public's right to know should expire.
State Public Defender Doug Wilson pushed back on the "right to know" argument. "I've yet had anybody show me where it's written that the public has a right to know about facts which in a short time will either result in a charge or will not," Wilson said, noting that it often takes only a few days for an arrest to result in charges.
"And in that period of time, why do we expose folks to the humiliation …?  I just don't understand why we would just pretend like this public right to know overrides an individual's right to privacy."
The Colorado Freedom of Information Coalition asked CFOIC board president Steve Zansberg, a First Amendment attorney, to explain why arrest records should remain open for public inspection.
"Perhaps no act of the State is of greater consequence on individual freedom than when the government deprives a person of his freedom of movement by taking him into custody," Zansberg wrote in an email. "This is why the United States Constitution places significant restraints on the government's power to arrest. Without the means of accessing information about each instance in which that awesome power has been exercised, We the People will not be able to hold government officials accountable for such actions."
Zansberg offered an example: If arrests were excluded from the list of "records of official actions" that must be disclosed, "members of the press and public would have no way of identifying those police departments, or individual officers, who disproportionately arrest (then later release without charge) persons of color or persons with a Hispanic surname. Such a monumental reduction in the amount of public information would greatly disserve the public interest in holding our government accountable."
Although the CCJJ did not endorse the task force's recommendation – it was withdrawn from consideration at the Aug. 11 meeting – the commissioners agreed to have a committee further examine the arrest records issue.
"I'm not ready to see this go away yet," said commission member Rick Raemisch, executive director of the Colorado Department of Corrections. "I think somewhere there's a middle ground."
Follow the Colorado Freedom of Information Coalition on Twitter @CoFOIC. Like CFOIC's Facebook page. Do you appreciate the information and resources provided by CFOIC? Please consider making a tax-deductible donation.