Update: At the request of the House sponsor, Rep. Brianna Titone, the House State, Civic, Military & Veterans Affairs Committee voted 10-0 to kill SB 21-132 on Thursday, May 6.
By Jeffrey A. Roberts
CFOIC Executive Director
A bill "intended to spark conversation" about the power of digital communications platforms emerged from a Colorado Senate committee Tuesday with language requiring a study of how state lawmakers might address online consumer issues including privacy, the spread of disinformation and the promotion of violence.
The introduced version of Senate Bill 21-132 would have created a new agency to counter "unfair and discriminatory" practices that "promote hate speech," "undermine election integrity" or "disseminate intentional disinformation, conspiracy theories, or fake news." The agency could have fined companies such as Twitter, Facebook and YouTube that operated in Colorado without registering.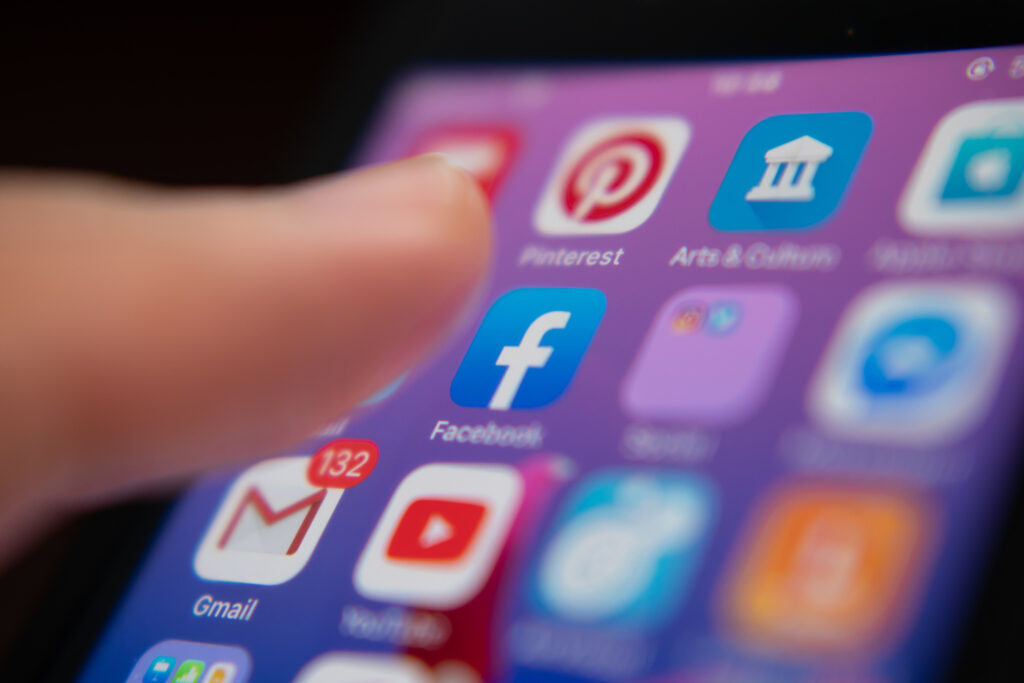 Critics saw the proposal as having the government police online speech, calling it unconstitutional. Sen. Kerry Donovan, the Vail Democrat who introduced the bill, told the Senate State, Veterans & Military Affairs Committee her idea for a consumer complaint division "got vastly mischaracterized out of the gate …. I would never do anything to subvert the First Amendment."
"The level of vitriol that I've experienced on this bill has been out-of-this-world astronomical, if you will," Donovan said, "and I have never been called quite so many names and had quite so many threats fall into my email account and, ironically, on my social media feeds."
But it is her job as an elected official, she said, "to identify issues that are not working well and to try to formulate an idea how to make them better." Donovan said the bill "was intended to spark conversation."
One of those testifying in favor of SB 21-132, which passed the committee on a 3-2 vote, was Joe Toscano, a former Google design consultant featured in the Netflix documentary, "The Social Dilemma."
"There is a lot of discussion that needs to go on about freedom of speech and overreach," he said. "… However, we need the government to begin taking steps to improve the situation." Customer support is one area Toscano identified. "It doesn't happen with these companies because we are not the customer. We are their product. Their customers are advertisers and everyone who pays their bills … What that results in is poor treatment of consumers and a lack of financial incentives to protect them."
Government, Toscano said, needs to "bring an ax down and start protecting consumers" because the platforms won't do it on their own.
Scott Yates, who works for Reporters Without Borders and runs the anti-disinformation startup JournalList, said he supports Donovan's efforts. "Disinformation, privacy, monopolistic control of information, acceleration of hate speech. Those are the kinds of problems that we have in our republic that need creative solutions. And sitting together to do that I think would be really important."
But Joshua Sharf, who writes for the Independence Institute, called the introduced version of the bill "an absolute monstrosity of proposing government censorship of public speech." He accused Donovan of conflating online privacy concerns with "the content that people choose to post … There's no definition of hate speech (in the bill), in part because there can be no definition of hate speech. There's no definition of misinformation, in part, because there can be no definition of misinformation."
The amended bill would have the General Assembly's Joint Technology Committee study consumer issues related to digital communications platforms and issue a written report before the 2022 legislative session.
Angie Howes, lobbyist for the Colorado Press Association, said her group would seek an additional amendment to "make sure the study includes the consultation of a First Amendment advocacy group or experts and also the media."
Follow the Colorado Freedom of Information Coalition on Twitter @CoFOIC. Like CFOIC's Facebook page. Visit CFOIC's legislature page to track bills in the General Assembly that could affect the flow or availability of information in Colorado.