By Jeffrey A. Roberts
CFOIC Executive Director
Promising to keep working to improve access to state-and-local government for people with disabilities, a lawmaker Tuesday requested the defeat of his own bill to mandate the livestreaming of public body meetings and make other changes to help all Coloradans participate in democracy more fully and equally.
Rep. David Ortiz, a Centennial Democrat who uses a wheelchair, had floated a version of House Bill 23-1308 that set a timeline for requiring physical accessibility improvements at the state Capitol and at other buildings where public bodies conduct business.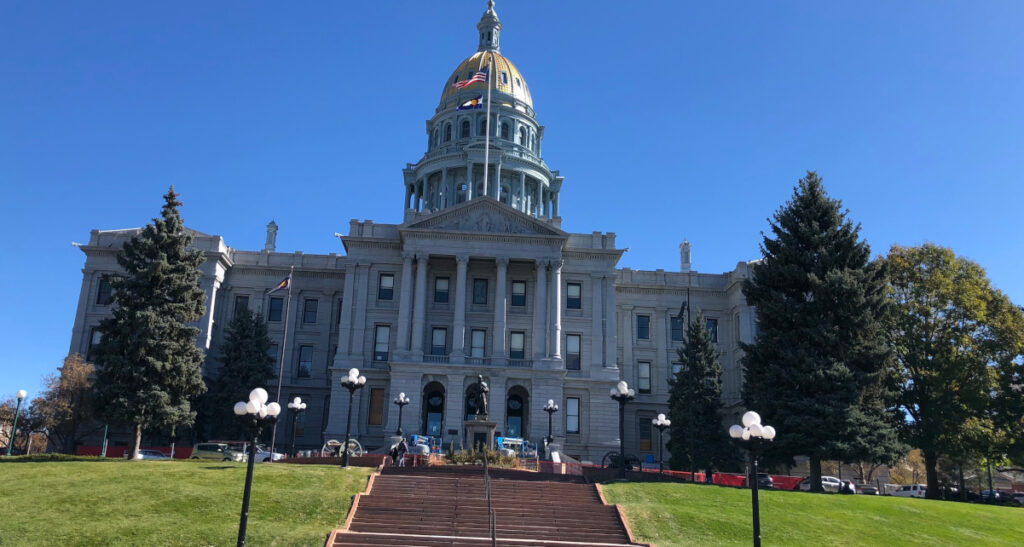 The introduced bill was much narrower — with a much less-costly fiscal note. The House Transportation, Housing and Local Government Committee heard testimony — including support from the Colorado Freedom of Information Coalition — before Ortiz asked that his bill be killed.
"This bill has done exactly what it was supposed to do by bringing people to the table and starting to work to make government more accessible for all Coloradans," Ortiz said. "That is what it's done. That is what I will continue to do, and I look forward to seeing you all again in January with a whole-host-of-disability-rights bill."
Ortiz added that supporters of the bill negotiated with the governor's office "and we will proactively work with the (state) departments to start requesting and securing funding for basic access."
"As an American I can think of nothing more important," Ortiz said. "The cornerstone of our democratic constitutional republic is the ability to participate equitably in our government regardless of the level that they choose to participate at. And far too often those living with a disability or their family members, especially if they are caregivers, are left out of that process."
"So I'm trying to create an environment where anybody, regardless of ability, can participate whether as a citizen, as staff, as an elected, whatever it may be, in an equitable way."
HB 23-1308 died on a 12-1 committee vote.
The bill included provisions that would have improved access to government for everyone, not just people with disabilities, such as the required livestreaming and recording of any meeting held by a state or local public body "at which public business is discussed, formal action may be taken, or recommendations that may be made to the governing body (of a public body) may be discussed."
While many public bodies livestream meetings, some don't. Colorado Public Radio reported in December that parents were pressuring the Cherry Creek School District to livestream its board of education meetings.
HB 23-1308 also would have required public bodies to post on their websites "any documents that will be distributed or discussed during a public meeting" at least seven days before the meeting or as soon as practicable before the meeting.
Another provision would have required public bodies to allow remote public comment — if public comment is part of a meeting — unless the public body meets in a place without broadband internet service.
Ortiz also is sponsoring House Bill 23-1296, which creates a task force on the rights of Coloradans with disabilities.
Follow the Colorado Freedom of Information Coalition on Twitter @CoFOIC. Like CFOIC's Facebook page. Visit CFOIC's legislature page to track bills in the General Assembly that could affect the flow or availability of information in Colorado.