Update: Denver District Court Judge Andrew Luxen on Thursday, June 1, denied Movimiento Poder's motion to intervene because its interests are "adequately represented" by the news organizations suing Denver Public Schools.
By Jeffrey A. Roberts
CFOIC Executive Director
Movimiento Poder, a grassroots advocacy organization of Denver parents and students, asked Thursday to join in a lawsuit six news organizations filed against Denver Public Schools last week seeking the recording of a five-hour board of education executive session held the day after a shooting at East High School.
The lawsuit alleges board members violated the Colorado Open Meetings Law on March 23 by failing to specifically tell the public they would be discussing DPS' safety policy — as well as the reinstatement of police officers in high schools — behind closed doors. It also alleges the board illegally adopted a position in an executive session, emerging from the meeting with a statement suspending a previous policy that removed police from schools.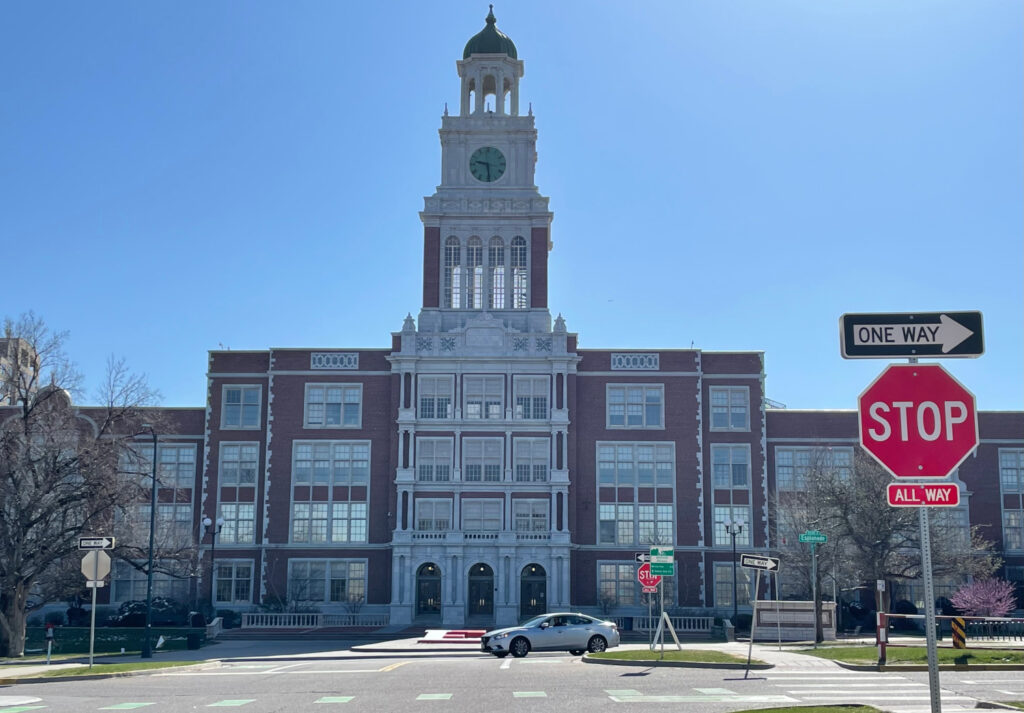 "This closed door reversal of the District's Police Free Schools policy not only violates the law, it sets a dangerous precedent that School Board members, who are elected by and accountable to community members, can make decisions without them," said Katherine Dunn of the Advancement Project, a Washington, D.C.-based civil rights organization, in a news release.
Dunn is representing Movimiento Poder, a nonprofit formerly known as Padres y Jóvenes Unidos, with Boulder attorney Eric Maxfield, a board member of the Colorado Freedom of Information Coalition.
DPS denied Movimiento Poder's Colorado Open Records Act request for the executive session recording and similar requests made by lawsuit plaintiffs The Denver Post, Colorado Newsline, FOX31, 9NEWS, The Denver Gazette, Colorado Politics and Chalkbeat Colorado.
The open meetings law requires state and local public bodies to announce the topic of each executive session — prior to taking a vote to convene the private meeting — "in as much detail as possible without compromising the purpose for which the executive session is authorized." Mandating topic specificity provides community members with something more than a vague idea of why their elected officials are excluding them from a meeting. It helps the public know whether public bodies might be straying from the law, and it gives public officials a framework for avoiding confidential discussions of unauthorized topics.
The law also prohibits the "adoption of any proposed policy, position, resolution, rule, regulation, or formal action" in executive sessions.
DPS hasn't yet responded to the news organizations' complaint in court filings, but it posted a statement saying the board of education "is confident that it has conducted all meetings in accordance with applicable laws."
In its motion to intervene in the lawsuit, Movimiento Poder noted that it advocated for the police-free schools resolution adopted by the school board in 2020 and "has worked to ensure the process for defining school safety is community driven and that it does not continue to criminalize and harm students of color."
"In 2020, the District committed to undoing the systemic racism in the district and to an inclusive process for creating safety," said Elsa Bañuelos-Lindsay, Movimiento Poder's executive director, in the news release. "Unfortunately, this latest behind-closed-doors move is just another example of how the community has been shut out from the work to create the schools our young people need."
The motion says Movimiento Poder's interest in the lawsuit goes beyond the news organizations' interest in public disclosure of the executive session recording.
"The goals of MP's litigation here include improving the notice on agendas, improving motions to enter executive sessions, correcting misuse of executive sessions, and making sure that policy debates are held in broad daylight, not closed meetings."
Other parent groups also have demanded more transparency from the Denver school board following the March 22 shooting of two East High administrators by a student who later took his own life.
Follow the Colorado Freedom of Information Coalition on Twitter @CoFOIC. Like CFOIC's Facebook page. Do you appreciate the information and resources provided by CFOIC? Please consider making a tax-deductible donation.